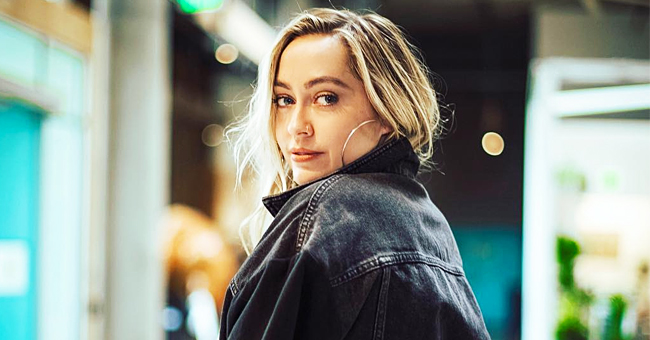 instagram.com/brandicyrus
Miley Cyrus' Sister, Podcast Host Brandi Wishes Pop-Star's Alleged Girlfriend, Kaitlynn Carter, a Happy Birthday
Miley Cyrus and Kaitlynn Carter's rumored relationship is fast becoming a family affair as the singer's sister wished Kaitlynn a happy birthday on Instagram.
Miley Cyrus' rumored girlfriend, Kaitlynn Carter turned 31 on Wednesday, and she received lots of love from her lover's sister, Brandi Cyrus. As reported by PEOPLE, Brandi took to her Instagram story to wish "The Hills: New Beginnings" star a happy birthday.
She shared a photo of herself with Miley and Kaitlynn sitting side-by-side on a boat on Lake Como during their just-concluded vacation in Italy.
Miley was seen in a white crop-top as she sat in the middle of her kiss buddy and Brandi. Brandi wrote "Happy Birthday @Kaitlynn!" on the image and added stickers to the photo, and a gif of Queer Eye's Jonathan Van Ness blowing confetti.
It seems Brandi is all for her sister and Kaitlynn's relationship as she shared a cryptic post hinting at her sister's split from Liam Hemsworth just two days after it was announced.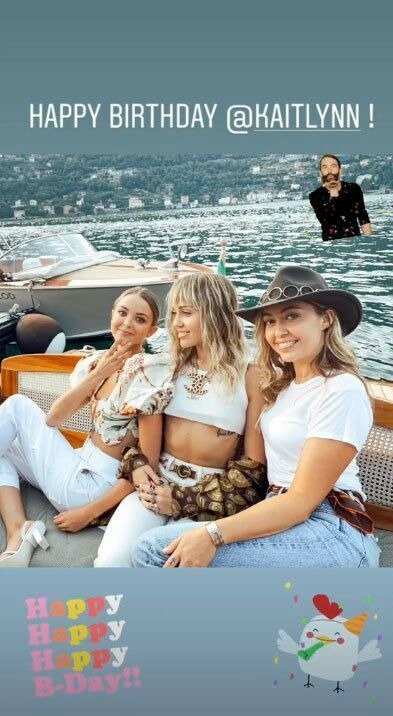 Kaitlynn Carter, Miley Cyrus and Brandi Cyrus on a boat during vacation. Source: Instagram/brandicyrus
The caption of the bikini photo she shared read:
"I've learned that life sometimes takes us through seasons when we cannot understand why things have to hurt so much or be so hard, but all we can do is trust that there is purpose in everything, even the darkness... and in time everything will make sense, and all of that purpose will be revealed when the time is right, and we will be stronger and better for it."
The "Your Favorite Thing" podcast host broke her silence about her sister's complicated relationship on the August 14 segment of her show, according to USA Today.
She revealed that it wasn't her place to speak about her sister's situation, as all she wants to do is be there for her. However, she did slam the paparazzi for intruding on their holiday in Italy.
She recalled that on their last day of vacation, she and Miley were about to jump into the lake off a cliff when they spotted a weird boat with the paparazzi. She described the moment saying:
"And that just ruined the whole thing: we didn't want to be outside because he just kept going back and forth, right in front of the pool where our hotel is and was just blatantly harassing us... It's just so invasive and so crazy that that's allowed to happen."
Regardless of her sister's situation, Brandi is solidly behind her sister's back and that's all that matters!
Please fill in your e-mail so we can share with you our top stories!