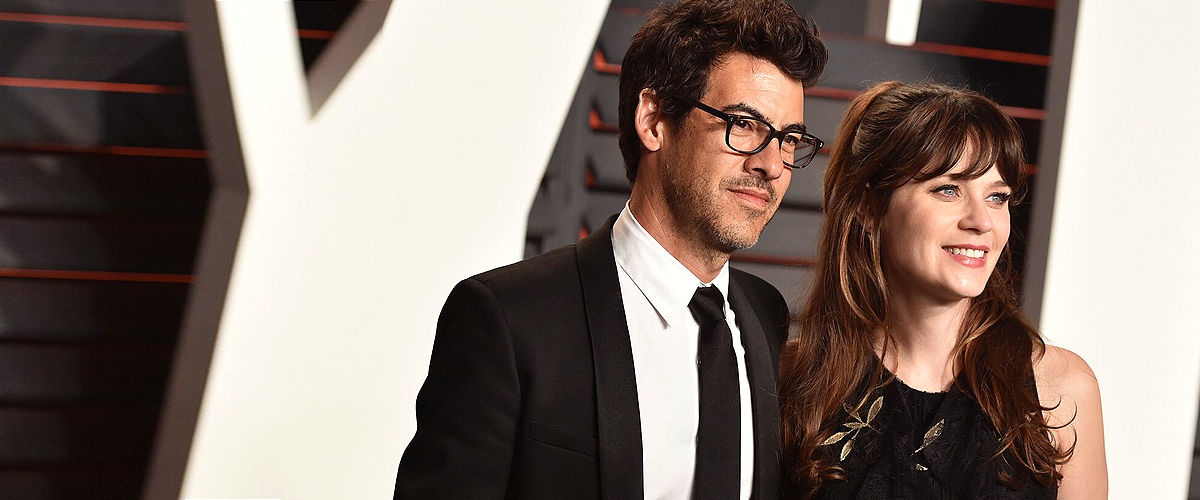 Getty Images
Zooey Deschanel and Jacob Pechenik Call It Quits after Four Years of Marriage

Actress Zooey Deschanel and producer Jacob Pechenik are no longer a couple, putting an end to their four-year-marriage, but they allegedly wish to remain friends.
It has been reported that the two plan on maintaining their previous responsibilities regarding their children, Elsie Otter and Charlie Wolf, as well as their business, The Farm Project.
The news of their separation was shared by representatives for the former couple, who claimed they decided they would be better off as "friends, business partners and co-parents rather than life partners."
Through their representatives, Deschanel and Pechenik said:
"We remain committed to our business, our values and most of all our children. Thank you for respecting our privacy at this time."
HOW DID THEY MEET?
The 39-year-old actress met the 47-year-old producer on the set of Bill Murray's "Rock the Kasbah" and confirmed their engagement in January of 2015.
Deschanel and Pechenik secretly tied the knot that summer in Texas and welcomed Elsie, their very first child, in July, one month after the wedding.
THE FLAMES HAS BEEN DEAD FOR A WHILE
But, although the announcement that they were splitting was made on Friday, it has been reported that the two haven't been together for several months.
According to a friend, whose identity is yet to be revealed, Deschanel and Pechenik are very private people and only want the very best for their children.
It was hinted that the former couple opted to keep their marital problems away from the world in order to make everything smoother for four-year-old Elsie and two-year-old Charlie.
DESCHANEL'S FIRST MARRIAGE
Prior to being with Pechenik, the "New Girl" actress was married to musician Ben Gibbard, the lead vocalist for the bands Death Cab for Cutie and The Postal Service.
They exchanged vows on September 2019 in Seattle, Washington, but their relationship didn't last very long because they announced their separation two years later.
Please fill in your e-mail so we can share with you our top stories!