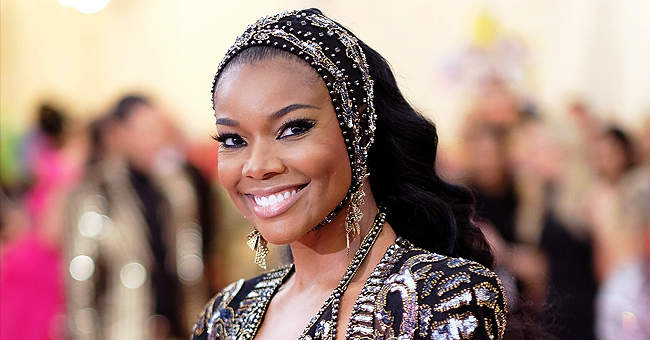 Getty images
Gabrielle Union Shows off Daughter Kaavia's Swimming Progress in Clip as She Turns 10 Months Old

Kaavia James Union Wade better known as "Shady Baby" hits the 10-month milestone.
Gabrielle Union celebrated her daughter Kaavia's turning ten months onl by posting an adorable photo, and a video clip on Instagram.
It's hard to believe that Kaavia is already so big, and getting bigger and bolder and more beautiful by the day.
KAAVIA JAMES IS A LITTLE MERMAID
The video clip shows Kaavia at her swimming lesson with her instructor, swimming to the sound of the theme from "Rocky," and there is no doubt that she's a real champion.
"10 Months Old Today!!! @kaaviajames ❤ Her swimming progress, is coming along swimmingly" Gabrielle wrote.
Gaby posted an adorable photo of Kaavia sitting in her chair
A TOUCHING MOTHER/DAUGHTER PORTRAIT
Gabrielle's other post is a selfie, taken with Kaavia in her arms, and simply captioned "The Happy Place." The bond between mother and daughter is a beautiful thing to see.
"SHADY BABY'S" FIRST WORDS
Proud mom Gabrielle Union was on hand to catch the first words her daughter Kaavia spoke on camera, The proud mom captioned the video:
"Kaavia James speaks!!!! Get ready world. Next stop, #agt judges table! Bye bye!"
"SHADY BABY" TAKES OVER AGT
Simon Cowell had better watch out, cause Kaavia James Union Wade is gunning for his job.
Gabrielle Union, who is one of the show's judges, took her little one to work and gave her a taste of what show business ins all about.
Gaby posted an adorable photo of Kaavia sitting in her chair and looking ready to share her opinion of the contestant's musical talents.
And with those adorable scowls of hers, she'll have those contestants shaking in their boots.
Please fill in your e-mail so we can share with you our top stories!