Inside Dolly Parton's Long-Lasting and Inspiring 53-Year Marriage
Dolly Parton and her reclusive husband, Carl Thomas Dean, have been married for over five decades. And although the man never attends industry events with Parton and is not a fan of her songs, they have managed to keep their marriage alive by focusing on the small things.
Despite being with one of America's most famous country singers and music icons, Carl Thomas Dean has managed to stay out of the spotlight for the past 53 years.
According to Parton, Dean is proud of her achievements but prefers leading a "more normal" life, which has worked in their favor. She gets to shine under the spotlight, and he helps her keep grounded.
Here are their story and their secret to a longlasting relationship.
HOW THEY MET
Dolly Parton was just 18 when she moved to Nashville to work on her music career.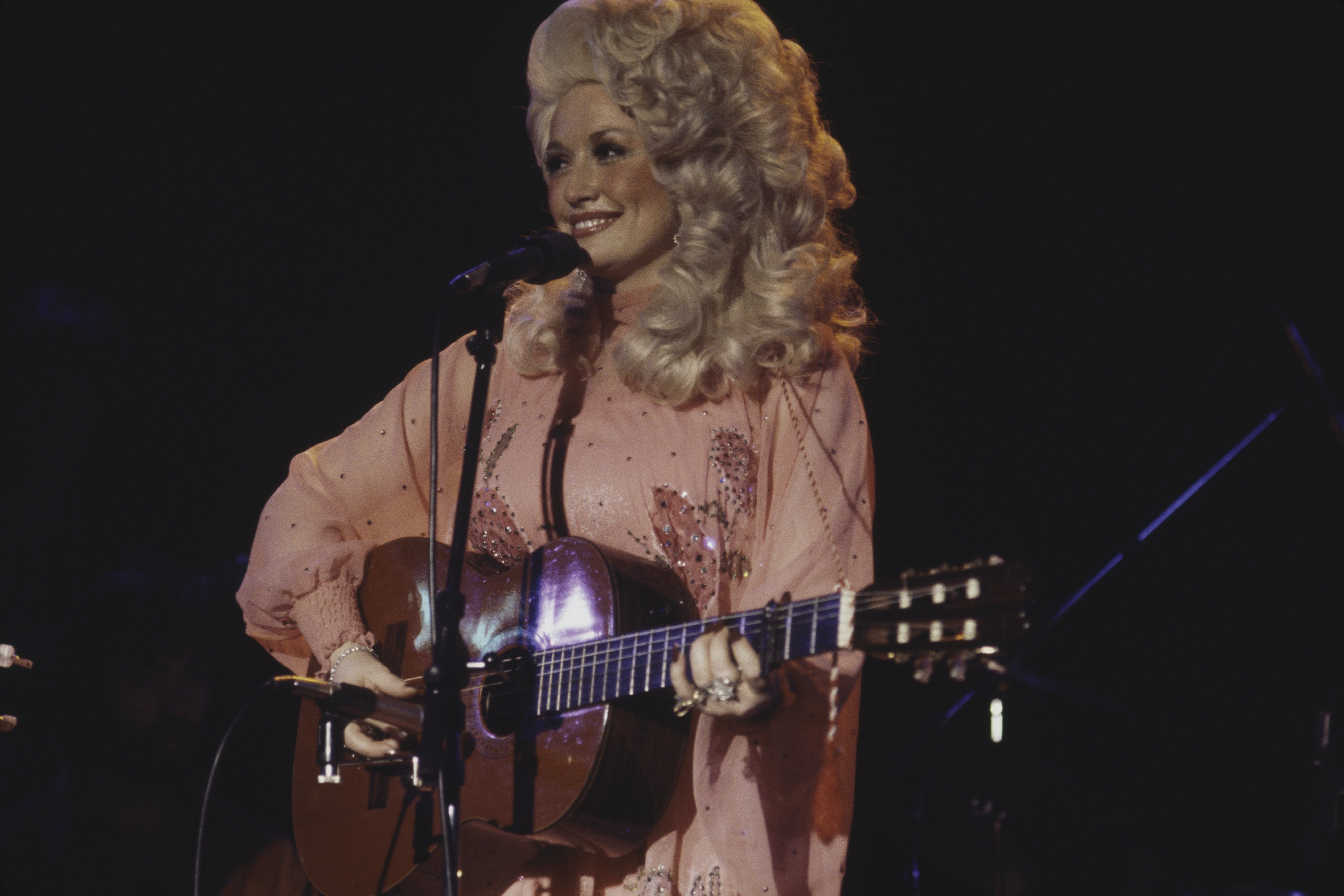 She had left two boyfriends back at home and was focused on working hard to make it as a singer, so being in another relationship was not on her plans.
But she met Dean on the first day she arrived in the city at the Wishy-Washy Laundromat, and they hit it off immediately.
"It was as if God said: This is the man that's going to love and understand you,'" she told Parade magazine. "And Carl felt like he'd been looking for me, someone who wouldn't try to strangle him because he's pretty independent. It seemed like we were brought together for a reason."
Dolly Parton with her husband, Carl Dean, 1966.
Although Parton does not use Dean's surname professionally, her passport says "Dolly Parton Dean" and that she sometimes uses Dean when signing contracts.
They've been married now for 52 years. pic.twitter.com/UXE45n39Df

— Eric Alper 🎧 (@ThatEricAlper) March 2, 2019
A man that enjoys the simple life, Dean took Parton to a McDonald's drive-thru on their first date. She was charmed.
GETTING HITCHED
Parton and Dean dated on the lowkey for a couple of years before they decided to get married.
However, Parton's label at the time didn't agree with the wedding. They thought Parton should have remained single if she wanted her career to last. She didn't care.
The pair eloped and got married in a small church at Ringgold, Georgia in 1966.
Parton had a cute but simple white dress and flowers, and only her mother, the pastor, and his wife were present when Parton and Dead said: "I do."
STAYING OUT OF THE LIMELIGHT
Parton has stated on several occasions that her husband is a private person that doesn't enjoy the fuzz of the entertainment industry but respects her craft.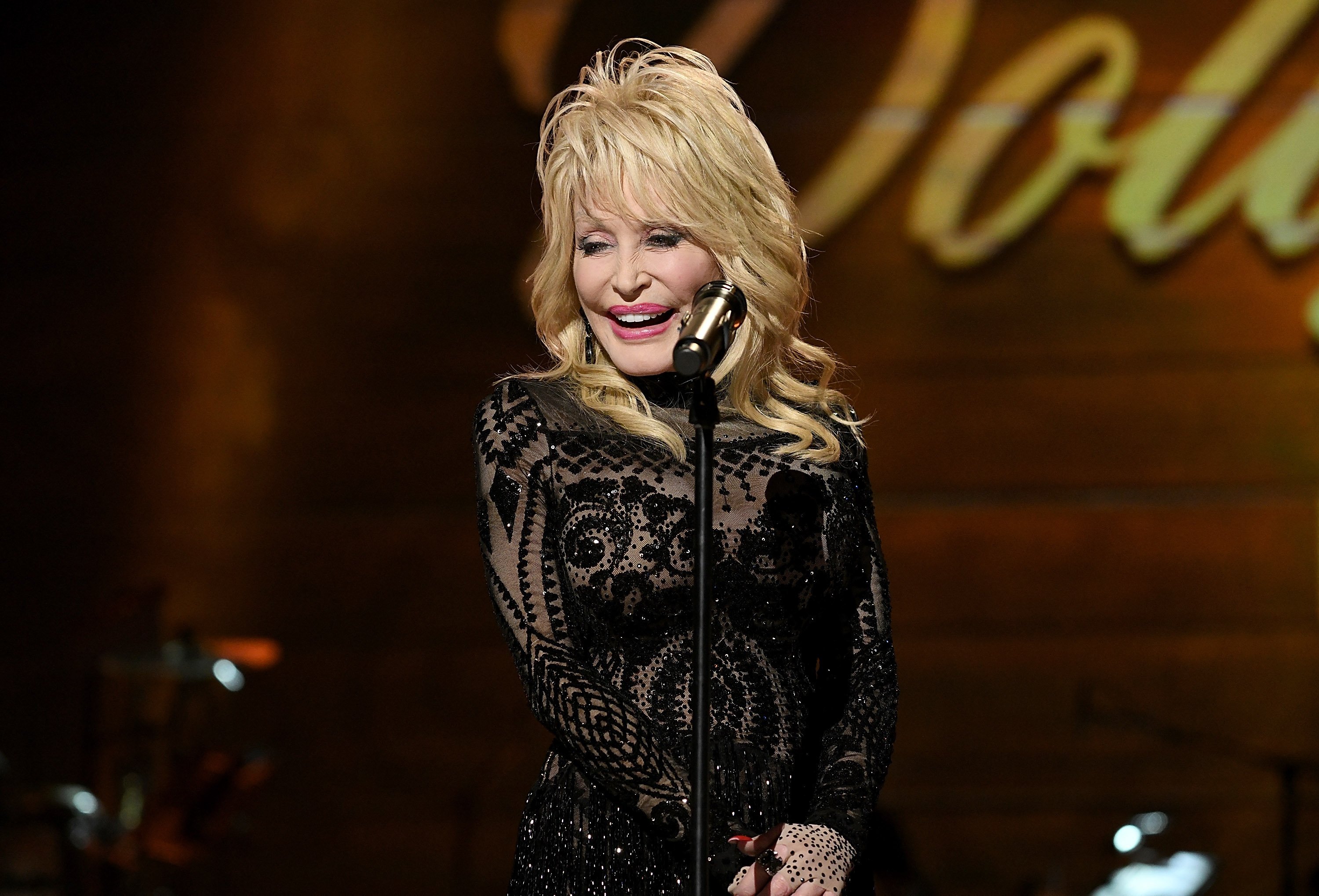 "I married a really good man, a guy that's completely different from me," Parton told Parade. "He's not in show business. He's not resentful of any of that. He loves to hear about the things I do. I love to hear about the things he does. So we enjoy each other's company. We get along good."
Dolly says Dean is a loner and doesn't care about being around other people but her. He has also asked her to leave him out of the spotlight because he doesn't like all the "hullabaloo."
NOT A FAN OF HER MUSIC
And although Dean is incredibly supportive of his wife, he is not the biggest fan of her music and has seen her perform only a couple of times.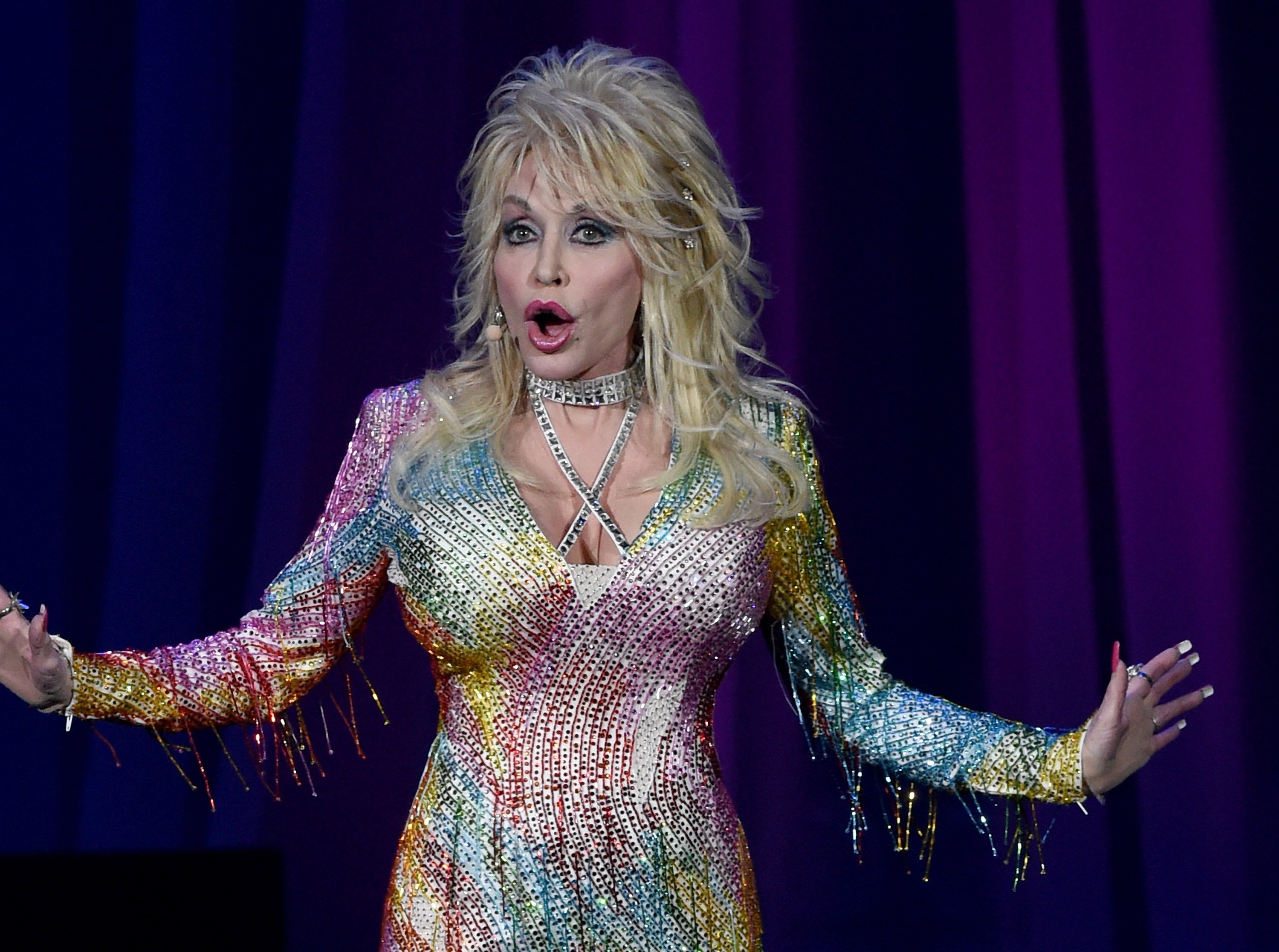 Dean is a rock-lover who enjoys Led Zeppelin and bluegrass music, according to what Parton told "Good Morning Britain."
As for her music, she said: "he doesn't dislike it, he doesn't go out of his way to play my records, let's put it that way."
Instead of that being an issue in their relationship, Parton says the fact that they like and respect each other compensates for the rest.
"We've always had a good time," she said. "He's crazy, and I'm crazy. We laugh a lot, and I think that's been one of the most precious parts of our relationship."
50th ANNIVERSARY AND VOW RENEWAL
In 2016, Parton and Dean renewed their vows on their 50th wedding anniversary.
This time around, the "Jolene" singer made sure to organize the dream wedding that she didn't have back in the '60s.
She got to wear a long off-white wedding gown designed by longtime friend and business partner Steve Summers, while he wore a tuxedo.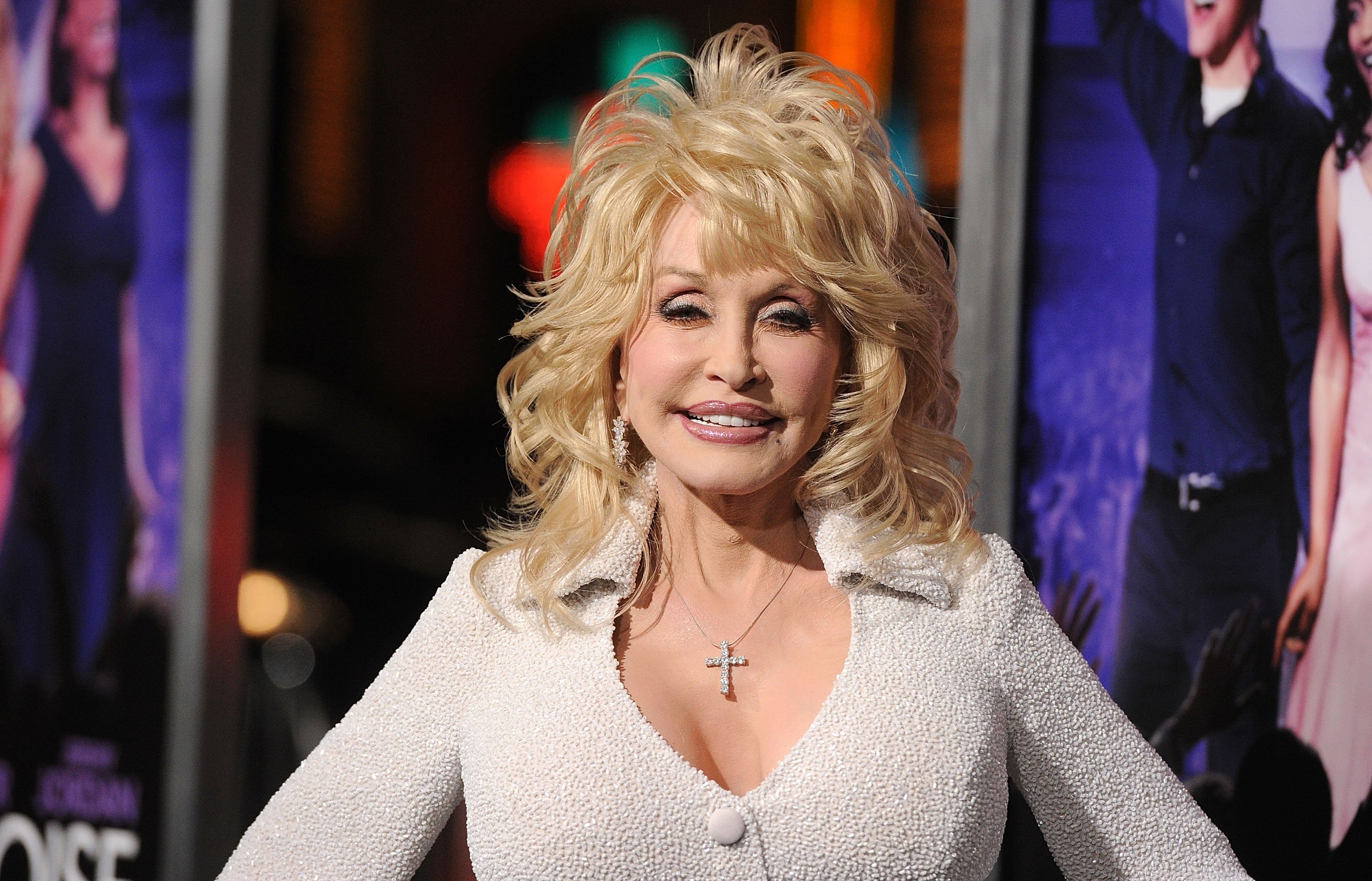 The private but luxurious ceremony took place at the couple's estate in Nashville, and Parton explained to People that she wanted a big celebration because "fifty years is a long time for anything" and she doesn't know how many more years they had left.
"If I had it to do all over, I'd do it all over again, and we did," said Parton according to ET. "I'm dragging him kicking and screaming into the next 50 years. Wish us luck."
KEEPING THE FLAME ALIVE
Although Parton spends a lot of time on the road, when she goes home, she and Dean enjoy riding their RV and relaxing while cooking, reading, or just talking.
Dean also enjoys going on vacation, but he doesn't like being away from home for too long, as Parton explained:
"He wants to be mostly around the house. He knows I'm just the opposite. I can't go enough places. I can't do enough things. He loves that. He's independent. He doesn't need me in his face, and it's the same with me."
THE SECRET TO THEIR HAPPY MARRIAGE
"I always joke and laugh when people ask me what's the key to my long marriage and lasting love," Dolly told People. "I always say 'Stay gone!' and there's a lot of truth to that. I travel a lot, but we really enjoy each other when we're together and the little things we do."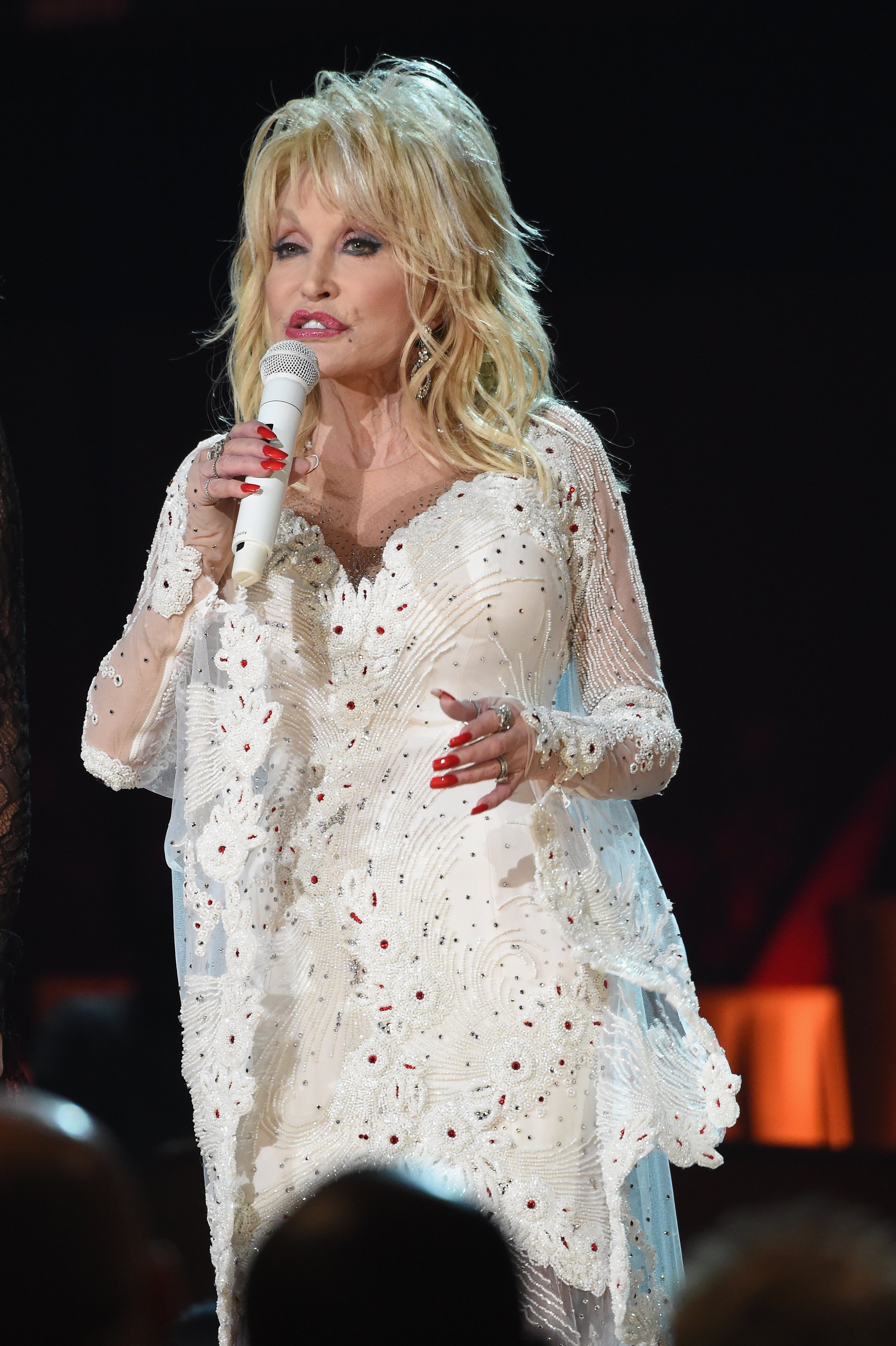 Parton says they also enjoy going out for lunch and dinner, but instead of going to high-end restaurants, they prefer local places where Dean knows they won't be bothered by fans.
Sometimes, they tend to recreate their first dates and pick fast food to enjoy a picnic. "We love that stuff that will harden your arteries in a hurry," Parton joked.
NO KIDS
The couple doesn't have kids but is very close to their nephews and nieces and to Dolly's goddaughter, Miley Cyrus.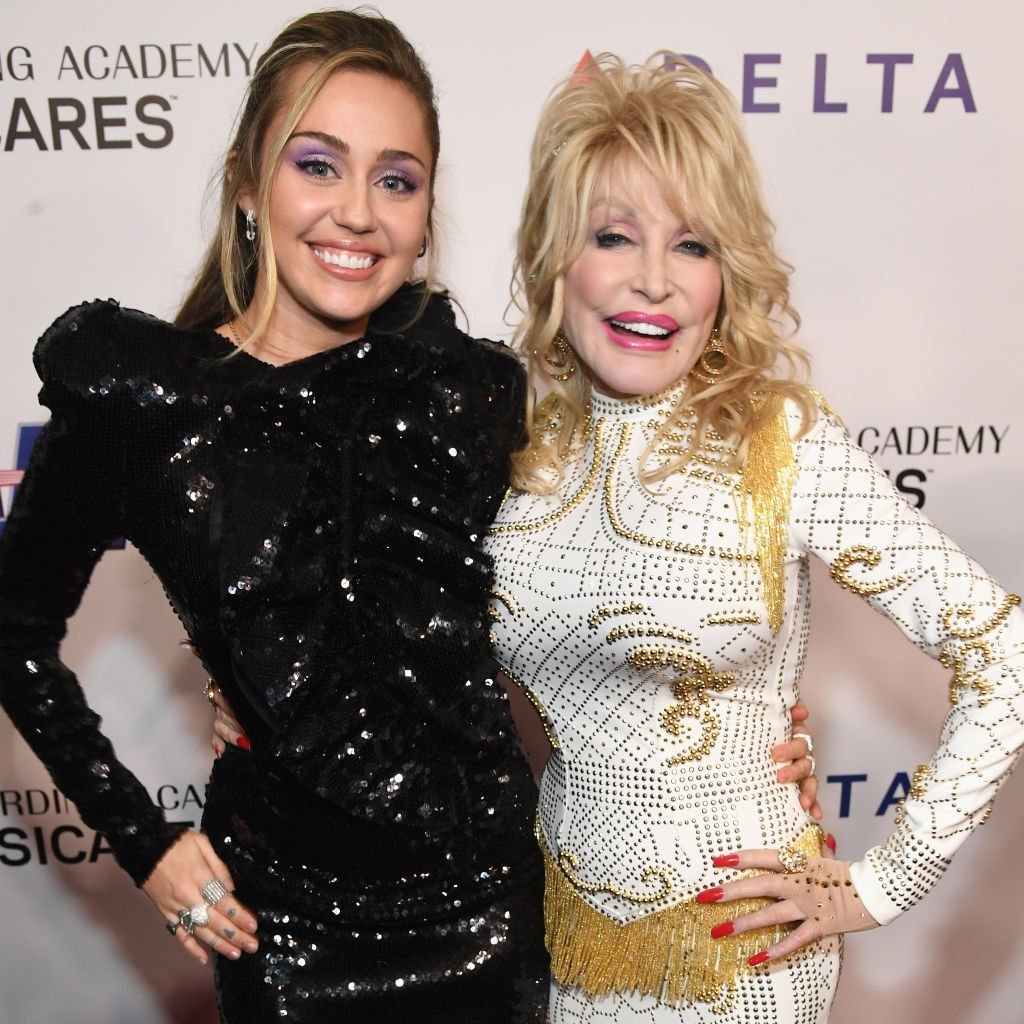 "Now that I'm older, I realize I didn't have kids of my own, so everybody's kids could be mine," Parton said. "I [want to] empower children and give them confidence."
Last year, Parton donated her 100 millionth book through her non-profit organization Dolly Parton's Imagination Library, which has been giving one million books monthly to kids all around the world since its foundation in 1995.
The country star continues touring and releasing new music, and through it all, her husband is cheering for her from the comfort of their Nashville home.