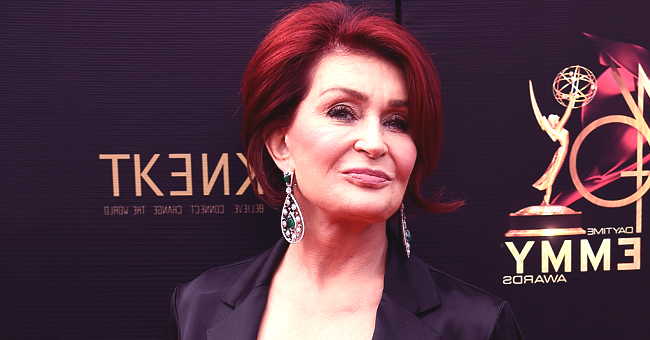 Getty images
Sharon Osbourne Debuts New Look on 'the Talk' Season 10 Premiere after Getting Facelift
CBS's hit television talk show, "The Talk" is back for its tenth season and has a new-faced host in Sharon Osbourne. The talk show host debuted her face for the first time on the show since her facelift operation and remarked that it looked more refreshed.
Fans of daytime television talk show, "The Talk" finally breathed a sigh of relief upon the return of the new season. It was worth the wait for them, with Sharon Osbourne's post-facelift look being one of the picks of season ten's first episode.
Sharon's new look wasn't the only new thing the audience and fans got to see, as they also welcomed a new co-host in Marie Osmond, as well as a magnificent new studio.
SHARON TALKS ABOUT HER NEW LOOK
The television show host shared details about her facelift procedure, explaining to her co-hosts, the audience, and viewers that it had been five weeks since she had her operation.
Sharon did her best to narrate her surgical procedure, saying that everything (gesturing to her face) was lifted. The reality television star added that she still felt okay, though there was a little bit of pain, which she couldn't complain about since the operation was her choice.
THE MOMENT SHARON REVEALED PLANS FOR A FACIAL SURGERY
The 66-year-old had revealed in May that she would be having a facial surgery in the coming months. She explained that she had already booked the operation, which would take place in August, enabling her to return to the show's tenth season with a new look.
That moment has finally come, and it looks like it may take a while for some to get used to her face, as co-host, Ann Inaba remarked that she liked Sharon's previous face. In response, Sharon told Ann that she would also get to like the new face, as she was only just used to the old one.
SHARON'S HISTORY OF SURGICAL PROCEDURES
The facelift operation is not the first that surgical operation that Sharon has undergone, as the author revealed in her 2013 autobiography, "Unbreakable' that she had done a lot of transformations on her body.
SHARON REVEALS SHOCKING SUICIDE ATTEMPTS
The talk show host has been through a lot in the past, including her battles with mental health and depression which she revealed on a previous episode of the show. She explained that she had made three attempts to take her life previously, which highlighted her struggles.
Please fill in your e-mail so we can share with you our top stories!