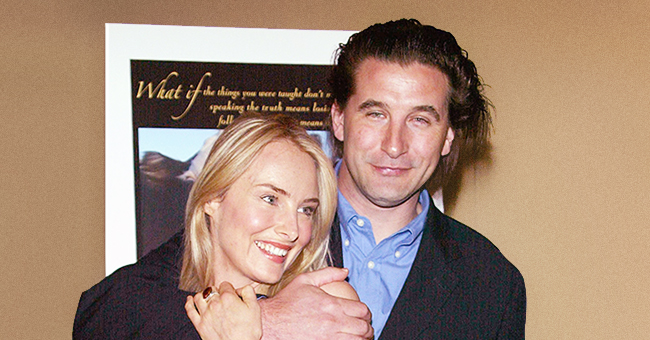 Getty Images
'MacGyver' Reboot Actor William Baldwin & Chynna Phillips Mark 24th Anniversary with Wedding Pics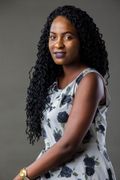 To celebrate their 24th wedding anniversary, lovebirds William Baldwin and wife Chynna Phillips took fans down memory lane with heartwarming throwback photos from their wedding day.
In a world where marriages barely last a decade, especially in Hollywood, William Baldwin and Chynna Phillips have defied the odds with their 24-year-union.
To mark their 24th wedding anniversary yesterday, the couple exchanged heartfelt messages on Instagram.
Billy shared a kissing photo of them on their wedding day, alongside a picture of them back the camera on the big day, and a funny quote about marriage. The quote read:
"Marriage is like a deck of cards. In the beginning, all you need is two hearts and a diamond. By the end, you wish you had a club and a spade."
Joking that the joke summed up how his wife feels about their union, the proud husband wrote:
"24 years ago today… The 3rd pic pretty much sums up how Chynna's feeling at this point...Happy Anniversary Mama!!"
Chynna, on the other hand, opted for less humor and went spiritual in the caption of her Instagram post.
She wrote:
"May he lay us down in green pastures and lead us beside still waters... Happy anniversary my love, 24 years and going strong! Praise Jesus."
Twenty-four years together has been no easy feat for the actor and his wife, but like most couples, they have a recipe that has helped preserve their marriage.
During a sit-down with Galvante, Baldwin credited self-love and balance as the secret to their long-lasting marriage, while Chynna said they "have always enjoyed each other's company."
The lovebirds met when on the set of Baldwin's movie "Backdraft" when Ron Howard invited Chynna to see a rough cut of the film so that her music group "Wilson Phillips" could do a cover song.
Chynna and Baldwin's fairytale marriage has, however, not been without its bad times. Back in 2010, Phillips filed for a divorce, but she withdrew it a month later after completing treatment for anxiety, according to PageSix.
While speaking to US Weekly about her decision, Chynna recalled:
"I started to feel a little flat-lined, like I need more and want more, and I know we deserve more from our marriage. It became so about the children and so about my business, his business, and I missed him. I really missed him. I missed laughing together, taking our little vacations together."
Luckily, they were able to work past that hurdle and rebuild their marriage. William and Chynna are proud parents to Jameson, 19, Vance, 17, and Brooke, 15.
Please fill in your e-mail so we can share with you our top stories!