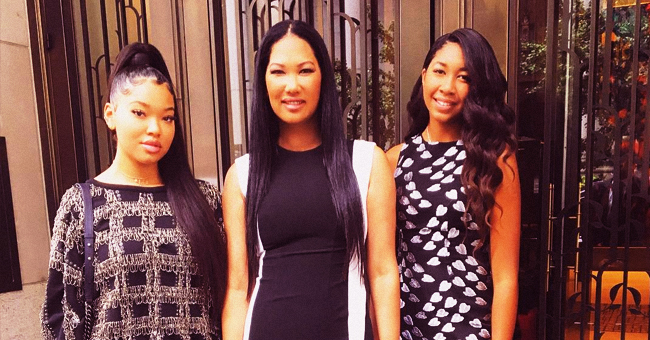 Instagram/kimoraleesimmons
Kimora Lee Simmons' Daughters Ming & Aoki Lee Flaunt Gorgeous Curls for Baby Phat Ad Campaign Shoot

Ming and Aoki Lee Simmons are taking over the iconic Baby Phat line that their mom started, modeling with their natural hair and beauty in a new ad campaign shoot that they launched.
It's been years since Kimora Lee Simmons first launched Baby Phat, where Aoki and Ming were her very first models. Now that Ming and Aoki are adults, they've decided to give the iconic fashion line a revamp of their own, running it with their mom's blessing.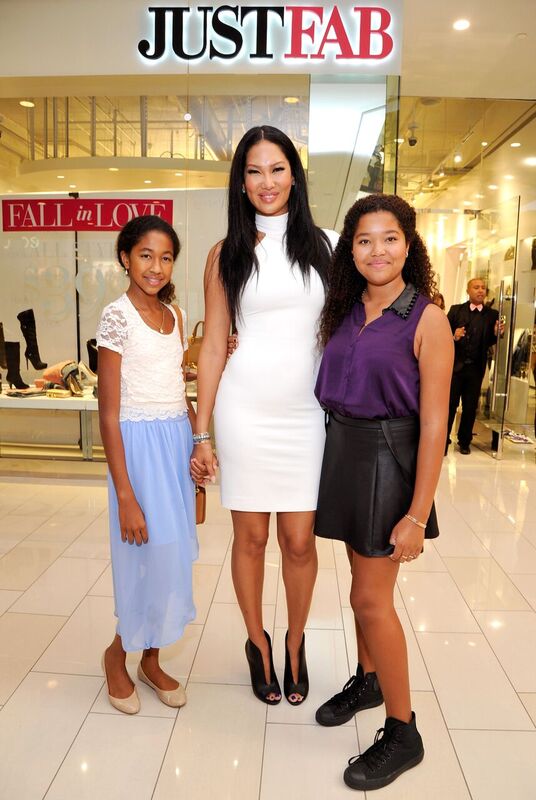 Kimora, Aoki, and Ming Lee Simmons at a fashion event years ago. | Source: Getty Images / GlobalImagesUkraine
Growing Up in the Fashion World
Kimora Lee Simmons introduced her two eldest daughters to the fashion world at a very early age, having them walk the runway and attend photoshoots in their pre-adolescent years. That's why through it all, Ming and Aoki were able to pick up a lot of things along the way, making them confident they can run a fashion business on their own.
"Selling Baby Phat direct-to-consumer through our website plays a big part in the sustainability conversation," Aoki shares.
On Kimora's Guidance
Ming adds that while their mom is there for guidance, she doesn't really go into detail because she knows her daughters can handle it.
"My mom leaves it up to us, not to say that she doesn't do anything, but I think she knows that we got it. If there's ever a dispute, she doesn't get into it. She's like, 'I think you're old enough to figure it out,' so we'd work with each other a lot, and bounce ideas off of each other. And, usually, it ends up being a blend."
As for the fashion advice that their mom has told them through the years? Ming shares that it's as simple as "don't be too naked."
Introducing the New Generation
Being Kimora's eldest children, Aoki and Ming were exposed to the world of fashion more than their little siblings. They grew up in the Baby Phat phase, where they would close runway shows alongside their mom in every fashion week.
It was their exposure to fashion that made them fall in love with it, and they're determined to become changemakers in their own ways, by introducing the newest generation of Baby Phat.
Please fill in your e-mail so we can share with you our top stories!