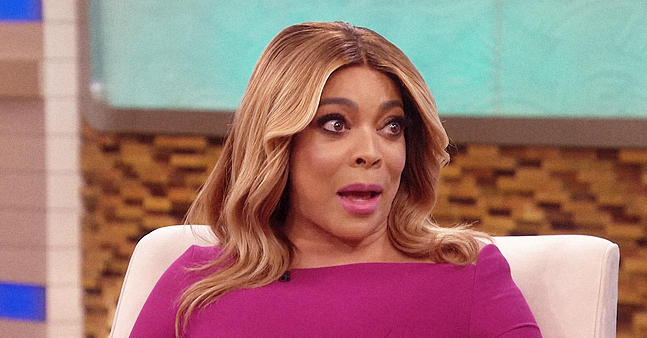 YouTube/DoctorOz
Talk Show Host Wendy Williams Tells Dr. Oz She Will Remarry but Won't Live with Her Future Husband

Wendy Williams isn't letting her current divorce situation slow her down any as she reveals plans to remarry.
It's been over three months since TV host, and personality revealed she'll be divorcing her husband of over two decades, Kevin Hunter.
The duo had split after news of Kevin's cheating scandal made headlines in April. Kevin was also fired as Wendy's manager and executive producer after he had a baby with his mistress.
The newly single mother-of-one has since been living her best as she recently revealed that she's "seeing many men." And it seems she's already planning to remain as well as noting what that marriage would look as. As
reported
by Madamenoire the 55-year-old opened up during a sit down with Doctor Oz
that
:
"I say this all the time. I'm a wife. I'm not a girlfriend, and I will get married again. There will be a prenuptial agreement, and by the way, Mehmet, we will not be living in the same house."
She
added
that her new love would include "marriage under new circumstances," which consists of no co-habitation:
"Like, 'All right. Let's stay at your place tonight. Let's stay at my place tonight, but you buy the third place. How about that?"
Speaking on the kind of man she's looking for, Wendy
said
:
"I need a man with a full career and his own money and his own situation. I don't want anything from you, except your love and respect. And, don't ask anything of me, but love and respect."
Page Six reports that Wendy and host, Dr. Oz had met at the latter's house for lunch before the interview. Wendy went along with the real estate agent, Jamie Silverman. Jamie is in charge of selling off Wendy's New Jersey marital mansion. The mansion is on the market for the sum of $1.9 million.
The Page Six source claims that Wendy and Oz have a special bond as he has been helping her with "medical stuff" for over a year.
WENDY'S REBUILDING PAST RELATIONSHIPS
Wendy's Dr. Oz interview comes after she revealed to "Watch What Happens Live" host, Andy Cohen that she is currently seeing multiple men. When asked if she had age requirements for potential partners, she said:
"The youngest would be, like, 48. The oldest would be 65."
Page Six also reported that the entrepreneur has renewed her relationship with reality TV star, Nene Leakes. According to the report, Wendy's struggle with divorce had left her with a lot of time to think.
Please fill in your e-mail so we can share with you our top stories!