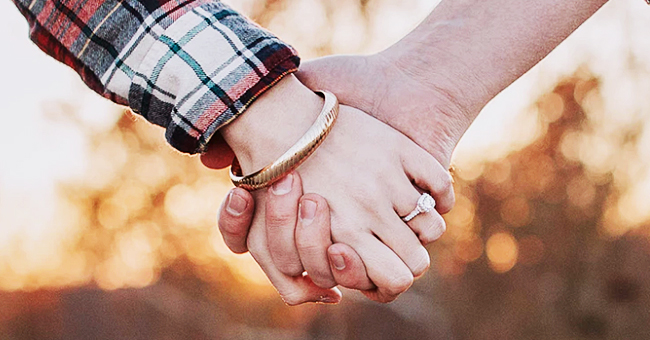 unsplash.com/Brooke Cagle
Daily Joke: Young Man Was Buying a Gift for His Girlfriend

A young man decided to do something special for his girlfriend on Valentine's day. So he went to a jewelry store to buy her a bracelet which he was going to surprise her with.
Upon getting to the store and purchasing the lovely bracelet, the jeweler asked:
"Would you like your girlfriend's name engraved on it?"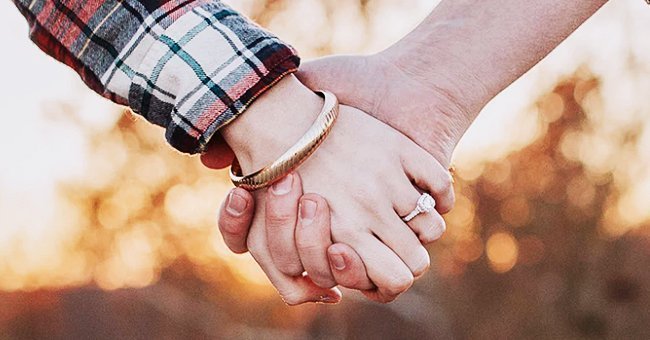 A male and a female holding themselves with the female wearing a lovely bracelet | Photo: unsplash.com/Brooke Cagle
The young man thought about this for a while and replied with a no. He said,
"No, instead engrave 'To my one and only love.'"
Pleased with his answer, the jeweler joyously said,
"Ah, and they say romance is dead in the younger generations."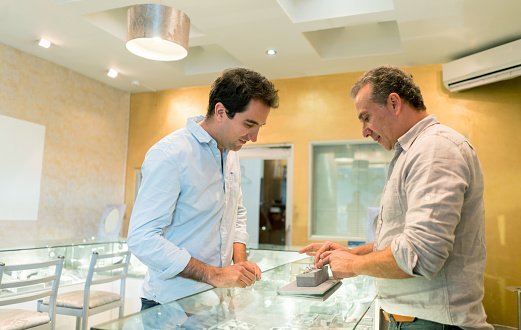 A man buying a bracelet for his girlfriend at a jewelry store | Photo: Getty Images
The young man who had ulterior motives smiled before stating that:
"Not exactly romantic but very practical. This way, if we break up, I can use it again."
Here is another joke to make you laugh.
A customer walked into a pharmacy and noticed another man who looked lost. The uncomfortable look of the man standing at the corner didn't sit right with the customer, and so he approached the pharmacist.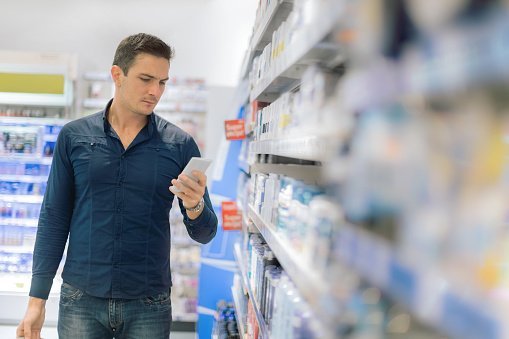 A man trying to figure out what drugs to buy at a pharmacy | Photo: Getty Images
Seeing the pharmacist, he asked what was wrong with the man. The pharmacist replied,
"He came in this morning, he was looking for something for his cough but I couldn't find the cough medicine. So I gave him a whole bottle of laxatives."
The customer upon hearing this was a little confused as he wondered what laxatives and cough had in common. Anyways, he jumped the gun and asked the pharmacist,
"What do you mean? Laxatives won't work for that."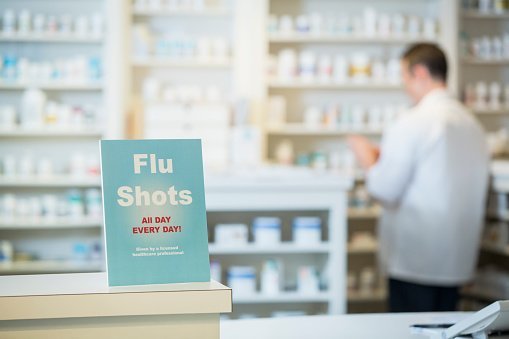 A pharmacist attending to his customers at a pharmacy store | Photo: Getty Images
The pharmacist replied to him by saying,
"Oh yeah? Look at him, he's too afraid to cough!"
If you enjoyed these jokes, here is another to whet your appetite.
Source: startsat60 startsat60
Please fill in your e-mail so we can share with you our top stories!