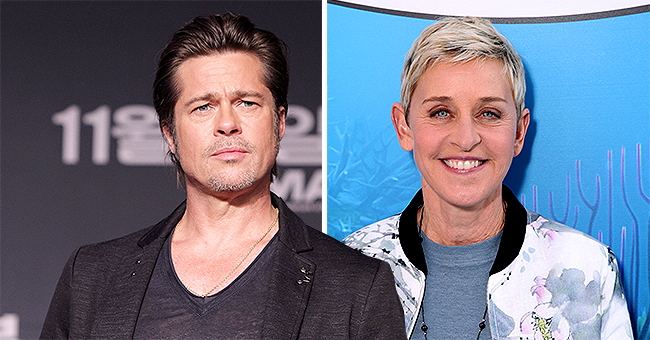 Getty Images
Talk Show Host Ellen DeGeneres & 'Once upon a Time in Hollywood's Brad Pitt Share an Ex-Girlfriend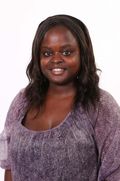 Brad Pitt, a self-proclaimed 'superfan' crashed the 'The Ellen DeGeneres Show.' During the impromptu interview DeGeneres mention's that she dated one of Pitt's ex-girlfriends.
Brad Pitt decided to make use of his day off from work and visit the set of one of his favorite talk shows, "The Ellen DeGeneres Show."
The self-proclaimed "superfan" sat excitedly in the audience, hoping to watch the show unrecognized by the audience. Sticking out like a sore thumb, he explains to DeGeneres why he's sitting in the crowd, he says:
"I'm just a fan…I had the day off…I wanted to see how the show is going."
DeGeneres offers Pitt the opportunity to join her on the stage, which he turns down. But after distracting the show's actual guest, Sean Hayes with what Hayes calls "those eyes," he takes the stage.
Pitt's last appearance on the show was 8 years ago. Taking a seat next DeGeneres, the two try to recall when they first met. Pitt remembers the day saying:
"I remember a Melissa Etheridge pool party where I think you were hitting on my girlfriend."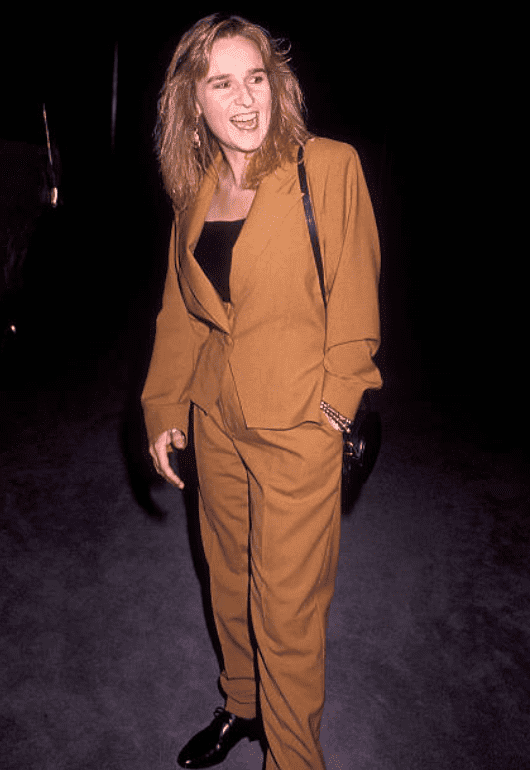 Melissa Etheridge at the Sxith Annual Women in Film Festival, on October 28, 1990 at the DGA Theatre, Hollywood, California | Source: Getty Images
At the time Pitt and Etheridge were dating. With a slight smile, DeGeneres questions him saying:
"Was I hitting on your girlfriend? Really?"
Pitt appears unbothered by the events that occurred on their first meeting and admits that he found the whole encounter quite flattering. Sticking to the topic of ex-girlfriends, DeGeneres reveals:
"I actually sense that I have dated another one of your girlfriends. We'll talk about that later."
Pitt's dating history includes his marriage to Jennifer Aniston and Angelina Jolie. According to Entertainment Tonight, during to 1980's and 1990's he dated several stars such as, Gwyneth Paltrow, Jill Schoelen, Thandi Newton, Christian Applegate, Juliette Lewis and Robin Givens.
It still remains unclear, which of his ex-girlfriends has dated DeGeneres.
Please fill in your e-mail so we can share with you our top stories!