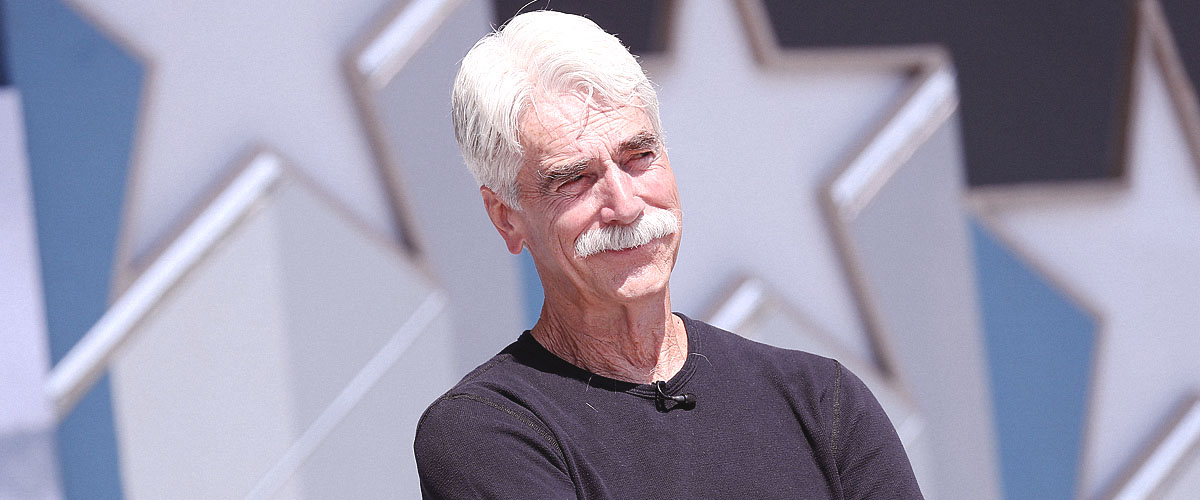 GettyImages
Sam Elliot: Stories behind His Iconic Deep Voice
When you hear the name Sam Elliott, there are probably two things that come to mind: his cowboy-like thick mustache, and his rich, iconic voice with a western drawl. Through the years, his voice has always been a topic of interest for his fans and the media, even if he doesn't get the hype.
Sam Elliot is a veteran of western movies, and although he has worked in other types of film, his cowboy roles are always fondly remembered by his die-hard fans.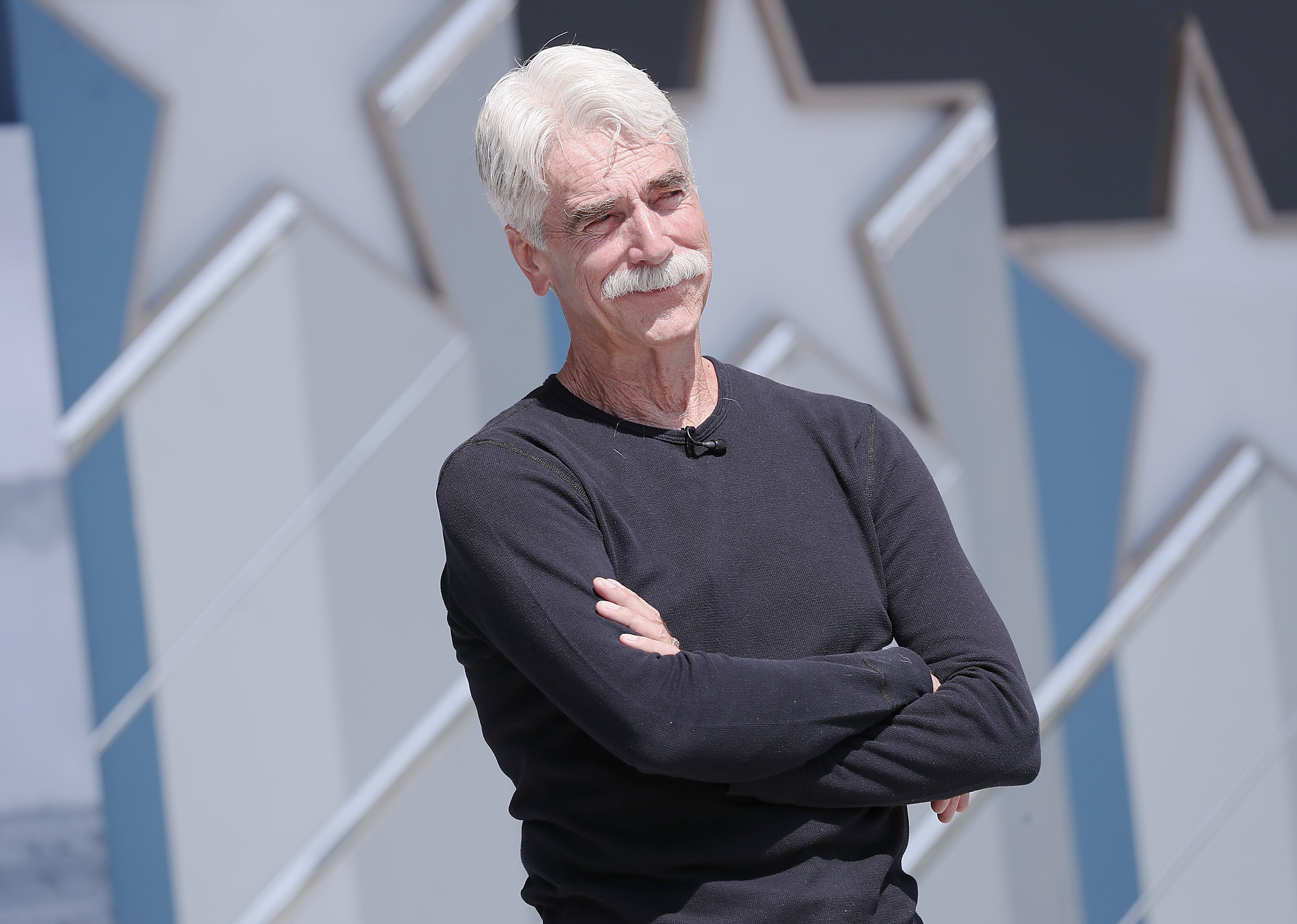 Sam Elliott at the 2019 National Memorial Day Concert - Rehearsals on May 25, 2019 | Photo: GettyImages
"The Big Lebowski," "We Were Soldiers" and "Gettysburg" are some of his most iconic films, not to mention "Rough Riders" and the critically acclaimed "The Hero."
Besides his manly demeanor and his intense stare, Elliott has another charming point: his rich baritone voice.
The attraction for his voice among the general public is such that Facebook groups are demanding a GPS with Elliott's voice, and people on social media stating they would pay anything just to hear him read the yellow pages.
NOT A BIG DEAL
Whenever Elliott does an interview, the topic about his voice inevitably comes up.
His response is always the same: he acts nonchalant, maybe smiles a little and shrugs his shoulders as if saying: what can you do?
Sam Elliott at the 2019 Plaza Classic Film Festival on August 02, 2019 | Photo: GettyImages
In an interview with NPR a few years ago, Sam explained about his voice that "It came with age. It just kept going down the older I got - can't imagine it's going to go much further."
And in an interview with Bloomberg, Elliott said that although he was involved with singing in choirs and vocal ensembles since he was a kid, he never thought of his voice as a selling point.
"I think a lot of it it's genetic. But it wasn't until a long, long time after that, that I did anything with it," he said.
THE VOICEOVERS
Following the advice of different people in the industry, Elliott started to lend his voice for commercials and campaigns after realizing he had a gold mine sitting on his throat.
He has voiced ads for brands like Dodge, IBM, Kinney Drugs, Union Pacific, and even the American Beef Council.
His voice is also tied to Coors beer, Ram Trucks and the forest fire mascot Smokey Bear, which is part of a Wildfire Prevention Campaign made by the U.S. Forest Service and the American Ad Council.
Smokey, in particular, holds a special place on Elliott's life because they share the same birthday date: August 9, 1944.
THE ILL-ADVICE OF AN "EXPERT"
It sounds impossible to imagine Sam Elliott without his characteristic brawl and deep tone; but when he was first starting in the acting world, an agent suggested him to get rid of it.
Sam Elliott at the 91st Annual Academy Awards at Hollywood and Highland on February 24, 2019 | Photo: GettyImages
"A guy named Mike Greenblatt told me that one time. He worked at a big agency, and he said, 'You ought to get voice and diction lessons. You need to learn how to talk,'" he recalled in a conversation with the Saturday Evening Post.
And continued:
"They wanted me to speed up and enunciate. I went through trying to do that for a time, but I'm glad it didn't work out. I've played a lot of guys who have that Western sensibility. It's me being me."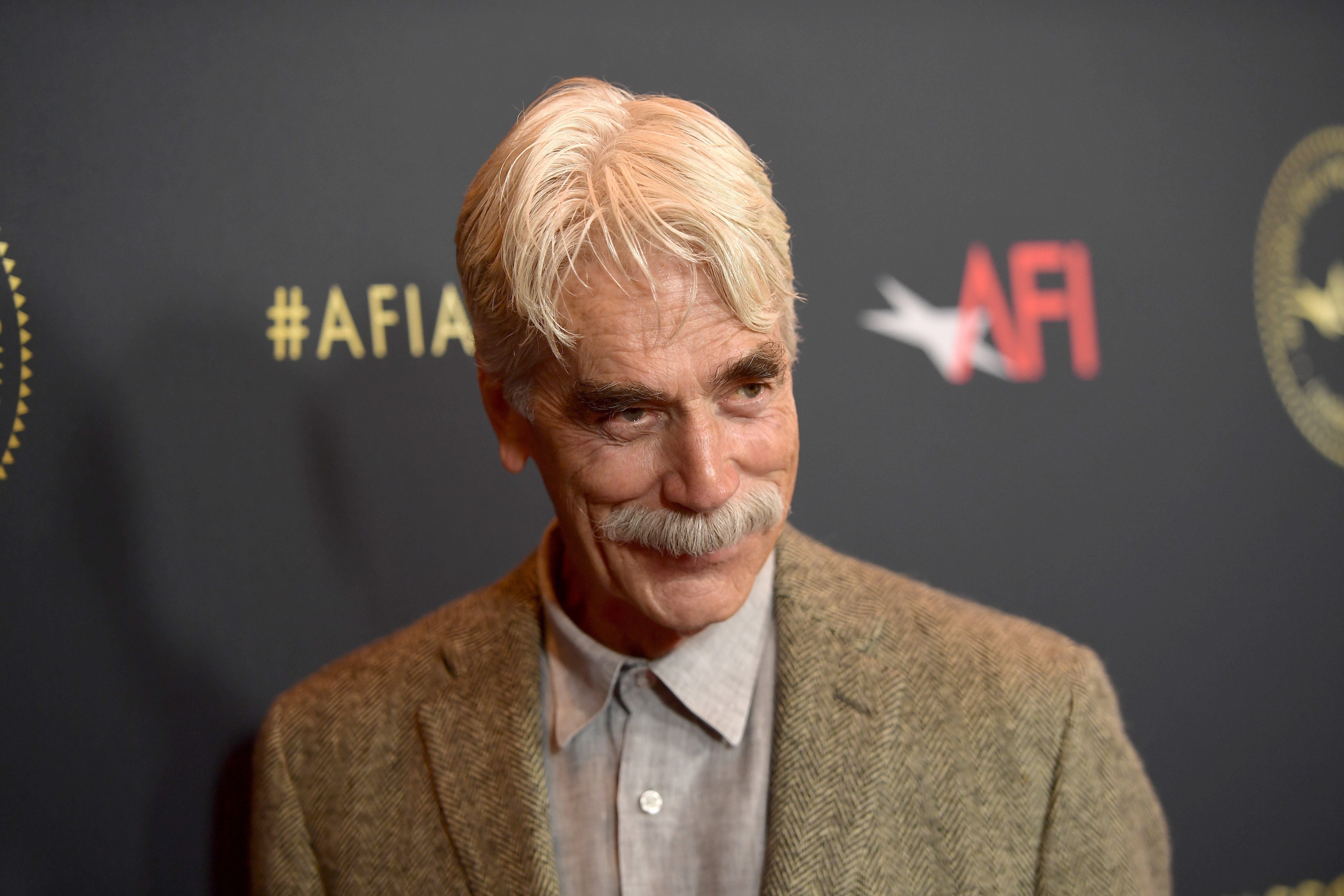 Sam Elliott at the 19th Annual AFI Awards on January 4, 2019 | Photo: GettyImages
"Even in 'The Hero,' we start and end with my character doing commercials in a recording booth. I've done a lot of them. I'm especially proud of being the voice of Smokey the Bear. It's me who says, 'Only you can prevent wildfires.'"
GETTING A SPECIAL TREATMENT
To this day, Elliott's voice and unique aura have earned him one role written especially for him on "The Big Lebowski," and one entire screenplay written with him in mind on "The Hero."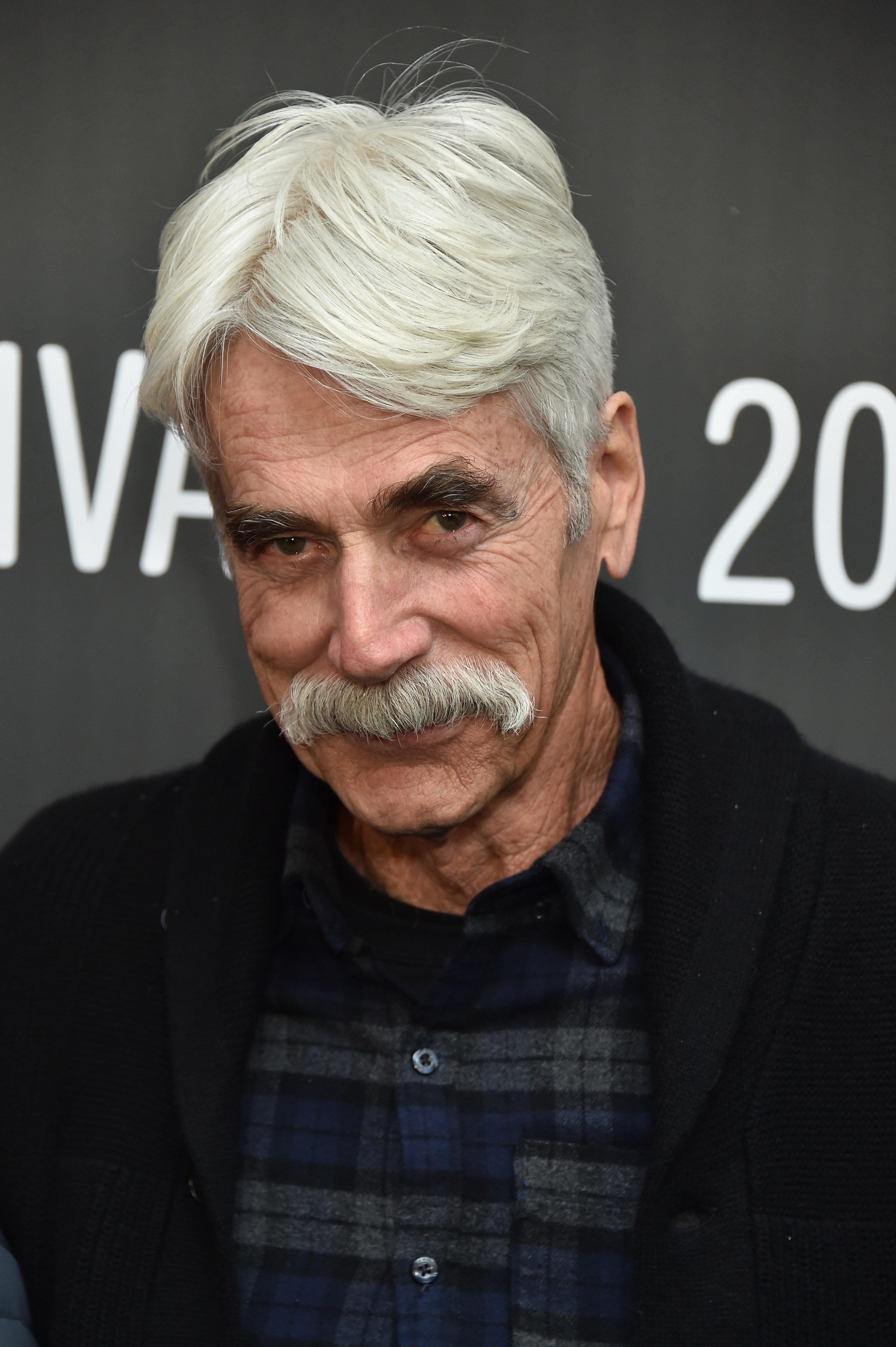 Sam Elliott at the "The Hero" premiere at the Sundance Film Festival on January 21, 2017 | Photo: GettyImages
Elliott was shooting "Rough Riders" when he got the script from the Coen brothers for "The Big Lebowski." The brothers were known for creating eccentric characters, so he was excited to see what they had in store.
"As I opened up and read, you know - a couple of pages in, and it's talking about this voice-over. And it said literally on the page, 'the voice-over sounded not unlike Sam Elliott,'" he recalled on NPR.
And added:
"And then later on when he appears in the bowling alley, here's this guy dressed like a drugstore cowboy, 'looking not unlike Sam Elliott.' So I guess they wrote it for me. They certainly wrote it with me in mind."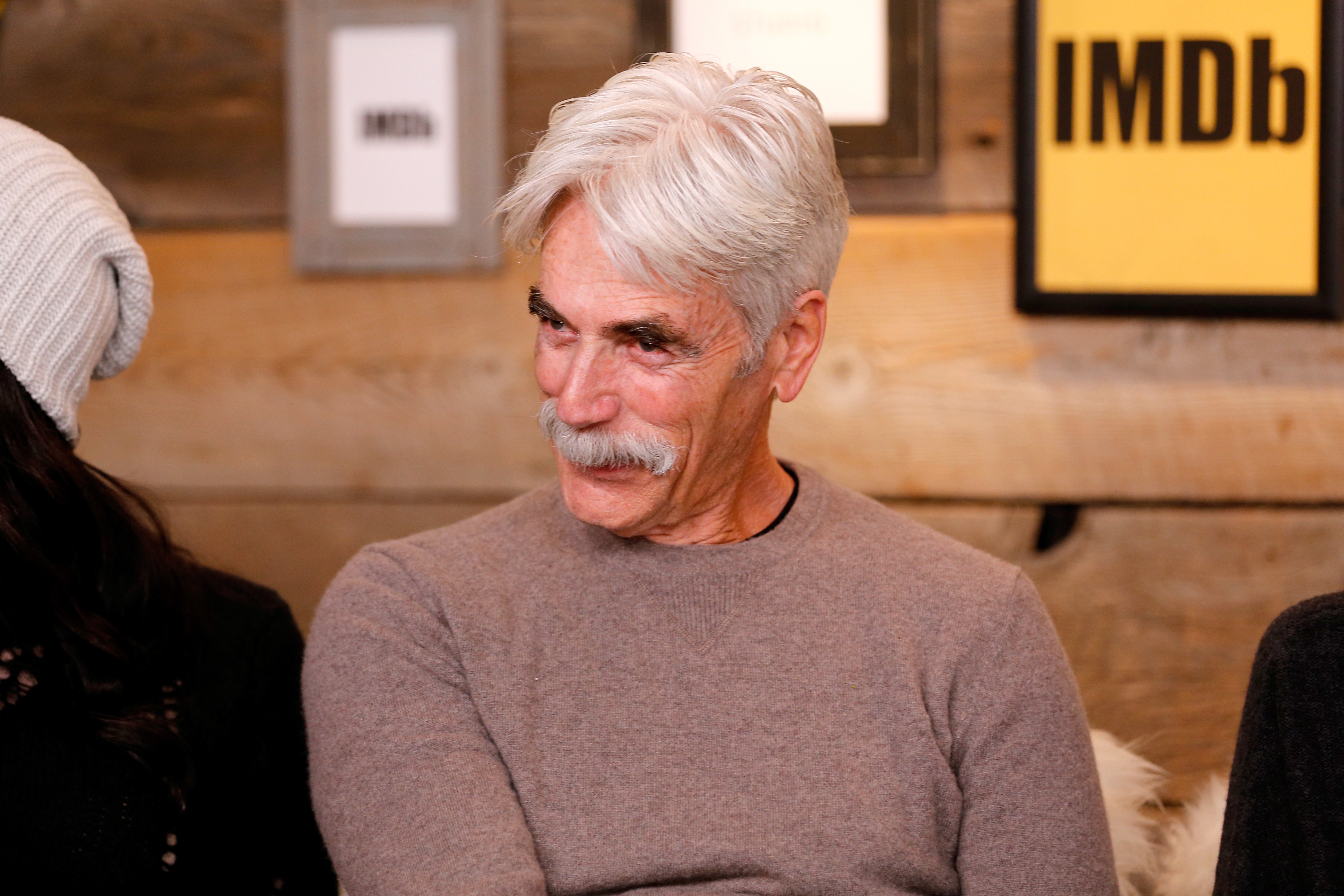 Sam Elliott at the IMDb Studio during the 2017 Sundance Film Festival on January 22, 2017 | Photo: GettyImages
IMITATION IS THE SINCEREST FORM OF FLATTERY
Imitating Elliott's voice has become a goal for many voiceover artists in training.
But perhaps the best—or closest—imitation was made by actor and director Bradley Cooper on the musical drama film "A Star is Born."
"One of the things I knew I wanted, I wanted to lower my voice, but I didn't want to make him too country," Bradley said about his character, Jackson Maine. "Sam Elliott is from Sacramento, but his mother was from Texas, so he has this accent that you can't quite place, but it's so wonderfully iconic."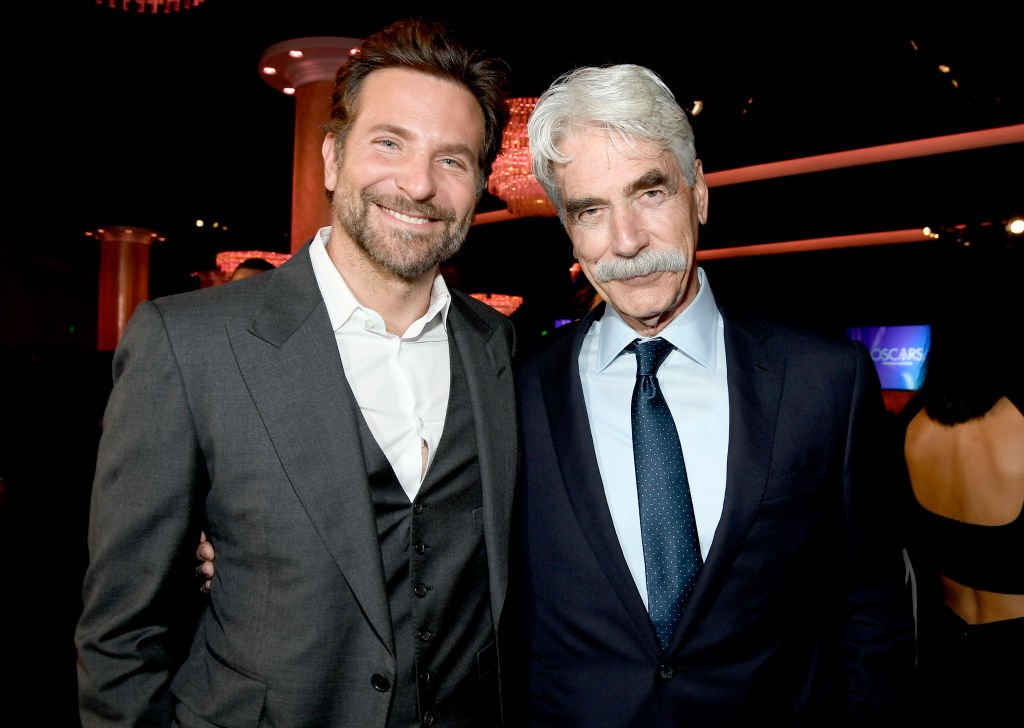 Sam Elliot and Bradley Cooper attend the 91st Oscars Nominees Luncheon on February 04, 2019 | Photo: GettyImages
Eventually, Bradley invited Elliott over to his house and played him a recording of his practices, imitating his voice.
"He was sounding a lot like me," Elliott said. "I didn't have any tips at all. He already had it down."
Elliott liked what he heard so much that he ended up playing the role of Jackson's older brother in the film, which certainly added a layer of credibility to Cooper's character's voice.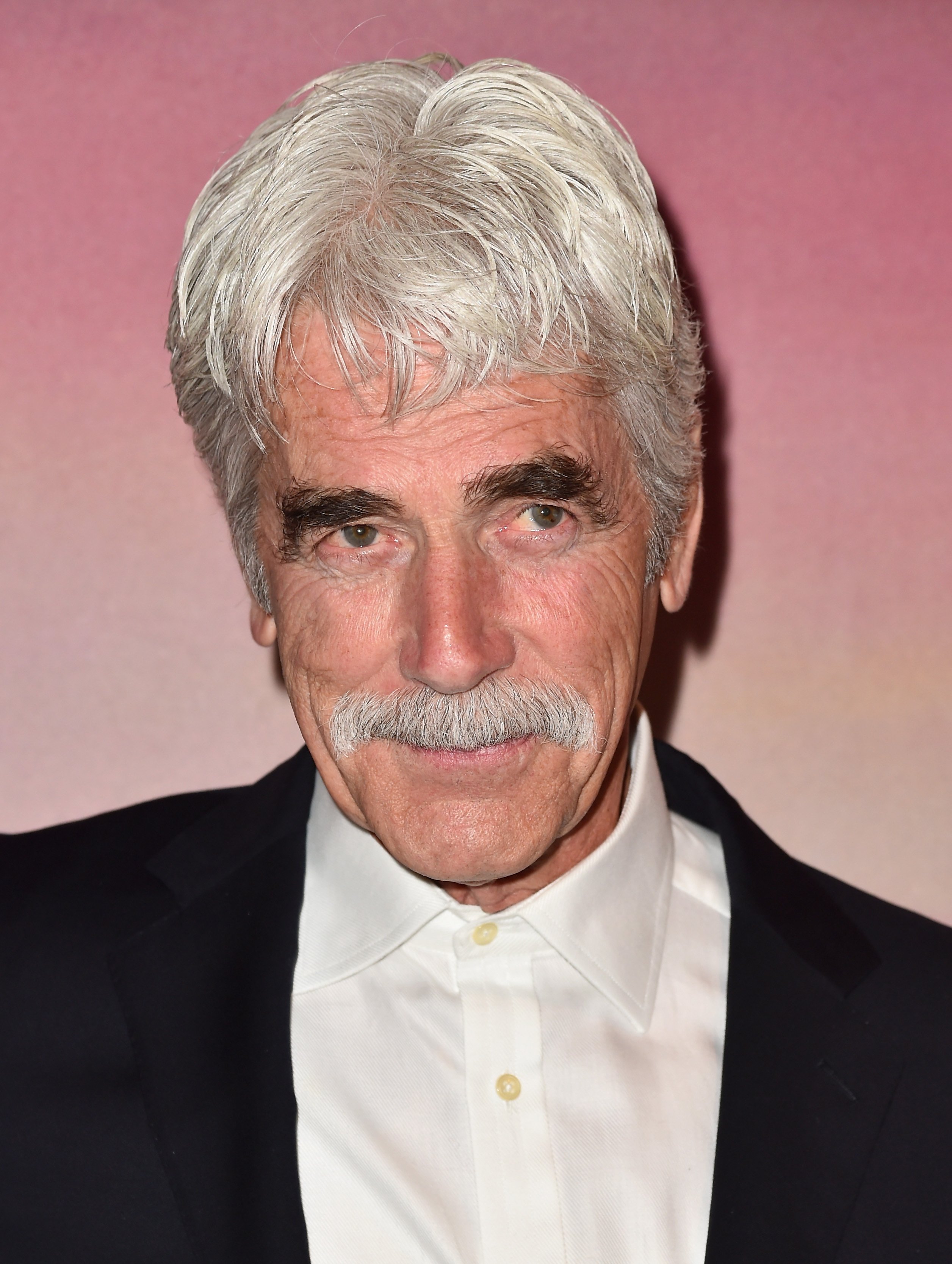 Sam Elliott at a screening of Bleecker Street's "I'll See You In My Dreams" on May 7, 2015 | Photo: GettyImages
It didn't hurt that the role earned Elliott his first-ever Academy Award nomination.
That voice really keeps on doing wonders for the talented actor. Here's a worth-watching clip of Elliott reading Lady Gaga's lyrics:
Please fill in your e-mail so we can share with you our top stories!