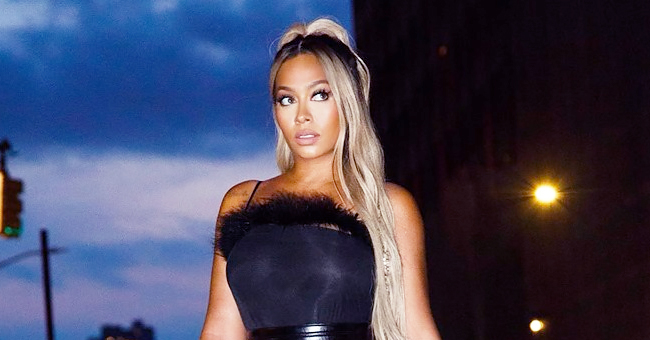 facebook.com/LaLa
BH90210 Star La La Anthony Is 'Terrified' of Her Son Kiyan's Teen Years as He Starts Liking Girls

38-yr-old American actress and TV personality, Lauryn Kent, better known as LaLa Anthony, has expressed her worries over her son, who she said is starting to have an urge towards the opposite sex.
Mrs. Anthony welcomed her now 12-yr-old son, Kiyan Anthony (in March 2007) with her husband and professional basketball player Carmelo Anthony.
Kiyan is perceived by his mother to be growing so fast, as he already has his fashion style and how to rock in them.
One can easily say that Kiyan took after his parents' sense of fashion; his father is one of the fashionable players in the basketball league, while his mother owns a fashion line that is designed for all women of different shapes and sizes.
Young Kiyan is said to love sweatsuits and has a craze for sneakers. LaLa is, however, worried about the young Anthony's teenage years, as he has been showing his likeness for girls at his very tender age.
The Power actress expressed her worries about the handsome Kiyan bringing home ladies in a few years to come. This has made the worrying mother keep a close eye on the young master, while carefully avoiding infringing on his freedom.
LaLa loves her son so much that she doesn't see herself having another child in the future. She said Kiyan gives her so much joy; she lives for him, and he is her best friend.
The New York Times bestselling author and producer is determined to be on the lookout for her "little man" as he completes her and makes her fulfilled in every possible way.
LaLa and Carmelo Anthony got married in 2010, split temporarily in 2017 and made up with each other in December 2018.
Rumors of infidelity sprang up when Carmelo was seen with a model on a yacht somewhere in Europe, the professional NBA ten times all-star, however, debunked the claim.
The union between the two popular acts hasn't been easy as they have had their up's and downs. Despite their marriage issues, they never fail to come through for their son and support his dream of being a superstar.
It is safe to say that both of them wants the best for Kiyan.
Please fill in your e-mail so we can share with you our top stories!