'Family Matters' Star Kellie S. Williams Shared a Photo of Her 2 Kids' 1st Day of School
Kellie S. Jackson from "Family Matters" she shared an adorable photo on Instagram of her sweet babies ready for their first day of school.
Headstrong Laura Winslow from "Family Matters" has come a long way! Remember how impatient she always was?
But the girl who played Laura has grown up, and the is the proud mom of two of the cutest kids we've ever seen.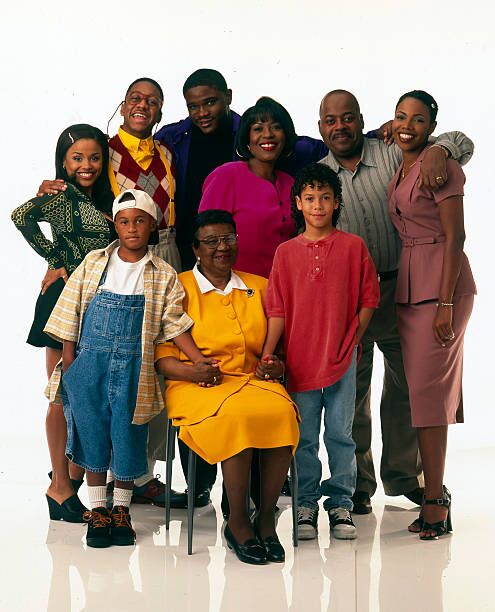 She gave up her acting career and dedicated herself to raising her lovely children
FROM CHILD STAR TO DEVOTED MOM
Kellie Williams Jackson shared the most adorable photo of her two children, Hannah Belle and son John Ervin Jackson. 
In the snap, the two tikes are wearing big smiles, and are decked out in their school uniforms. Hannah is wearing a pale yellow polo and a checked blue skirt, while John wears an identical polo and navy blue shorts. 
HAPPILY MARRIED FOR 10 YEARS
Kellie married her husband Hannibal Jackson in 2009, and the couple has just celebrated their 10th wedding anniversary. When she married, the "Family Matters" star gave up her acting career to concentrate on raising a family.
KELLIE'S WORK WITH THE COMMUNITY
But that doesn't mean that her experience in TV is forgotten. In 2006 Kellie founded the Kellie Williams Program, to help students produce a television show for Comcast Cable's local on-demand channel.
KELLIE'S WORK WITH CHILDREN
As
a mother and a licensed psychologist
with a degree from UCLA, Kellie is profoundly concerned with children's well being and their protection.
Kellie is part of the Board of Directors for The William Kellibrew Foundation. The foundation offers training and technical assistance to victims of sexual assault, domestic violence, and trauma.
It's wonderful to see Kellie give back so much to the community!
WHY YOU WON'T SEE KELLIE S. WILLIAMS BACK ON THE SCREEN
There is a rumor doing the rounds that there might be a reboot of the hit 90s comedy  "Family Matters." but there is one member of the original cast who will not be available to reprise her role: Kellie S. Williams.
Kellie went to college, became a psychologist and got married to the man of her dreams.
She gave up her acting career and dedicated herself to raising her lovely children, and working in several community-orientated projects.