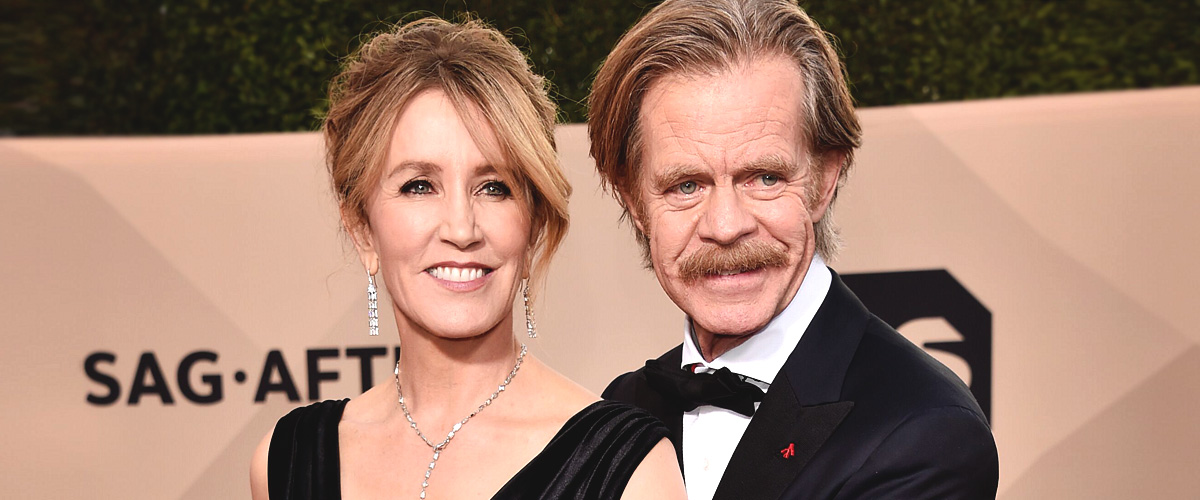 GettyImages
Meet Felicity Huffman's Husband William H. Macy, Who Supported Her Amid Bribery Scandal
William H. Macy, like his wife Felicity Huffman, is a talented actor. He has been part of the entertainment industry for forty years and married for half of that time. Here are some facts about him and his relationship with Huffman.
William H. Macy is better known these days for his role as Frank Gallagher, the dysfunctional father of six children in the Showtime comedy-drama "Shameless."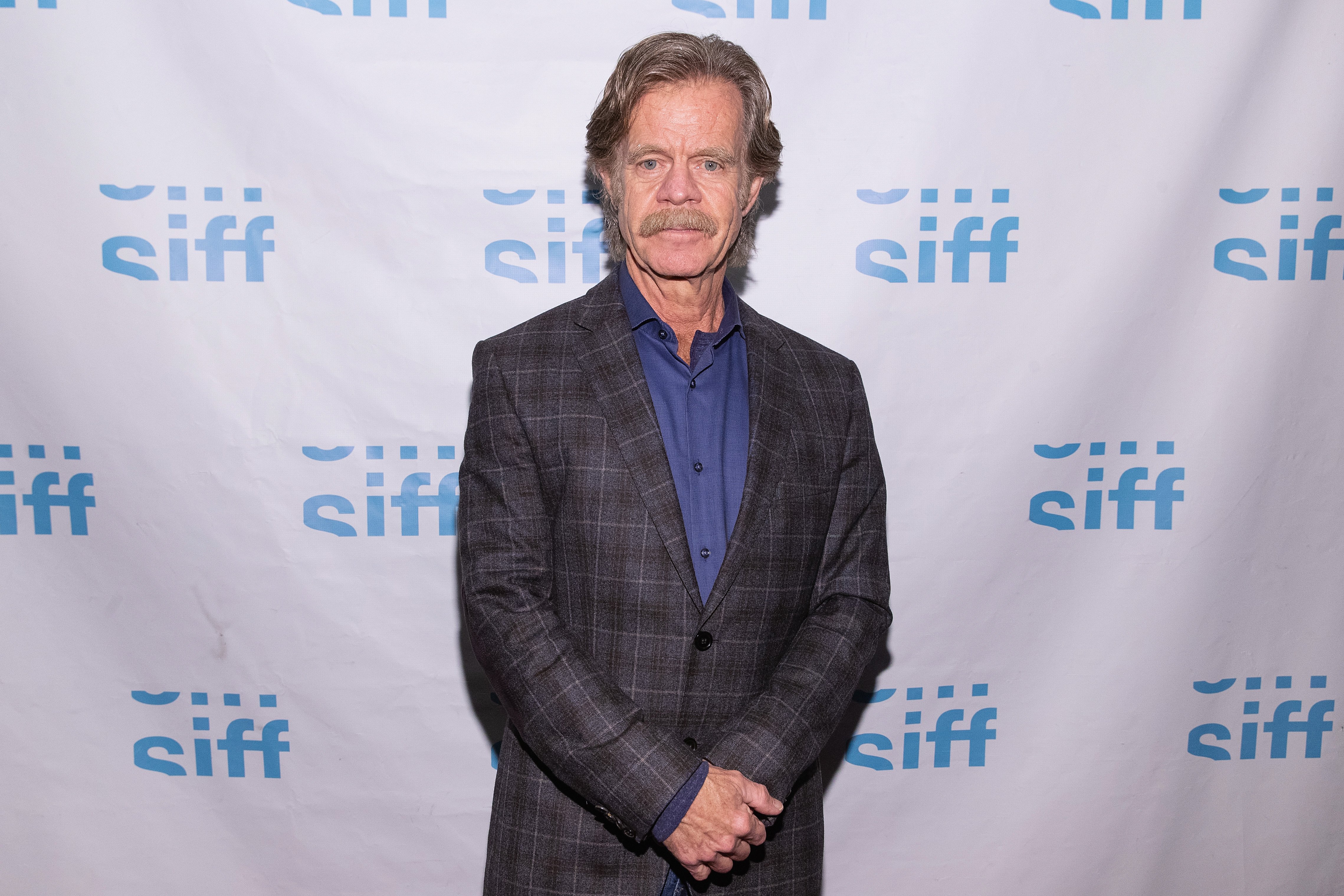 William H. Macy at screening of the film "Stealing Cars" on March 7, 2019 | Photo: GettyImages
However, the 69-year-old has been an active part of Hollywood for the past four decades.
HIS LONG-LASTING CAREER
After Macy graduated from Goddard College in 1972, he moved from Vermont to Chicago, where he started acting in theater and landed his first TV commercial.
He lived in Los Angeles for a while before moving to New York in the '80s, where his acting career took off as he took roles in more than fifty off-Broadway and Broadway plays.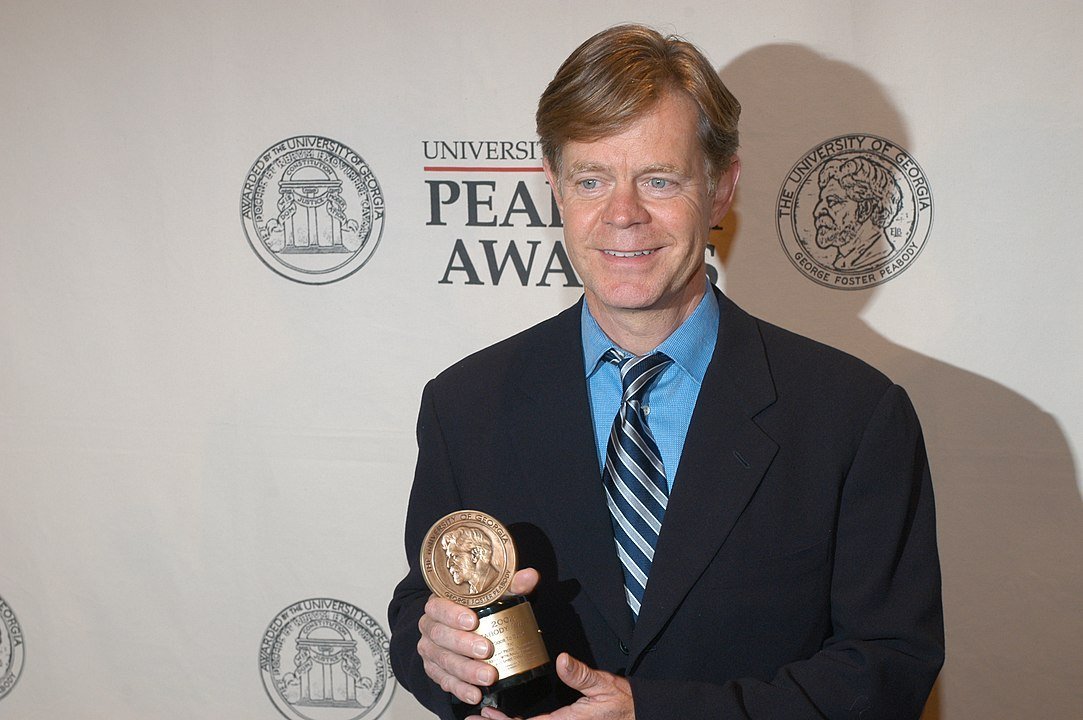 William H. Macy at the 62nd Annual Peabody Awards Luncheon, May 19, 2003 | Photo: Wikimedia Commons Images
One of his first jobs for TV was as Socrates the Turtle in "The Boy Who Loved Trolls." Later, he went on to take roles on TV series and movies like "Law & Order," "Murder in the First," and "E.R," in which he gave to Dr. David Morgenstern, a role that he reprised several times until 2009.
In 1996, Macy received his first Academy Award nomination thanks to his leading role in "Fargo." The film boosted his career to new levels, and since then, he appeared in over 50 moves and some series.
Macy has been bringing Frank Gallagher to life in "Shameless" for the past eight years.
William H. Macy at the 24th Annual Screen Actors Guild Awards on January 21, 2018 | Photo: GettyImages
He has two Emmy Awards for the television film "Door to Door," and four Screen Actors Guild Awards for "Shameless."
HIS MARRIAGE TO FELICITY HUFFMAN
Macy and Huffman first met at the Atlantic Theater Company in New York, and it was love at first sight.
The pair dated on and off for 15 years and Macy proposed at least three times before Huffman finally decided to say yes.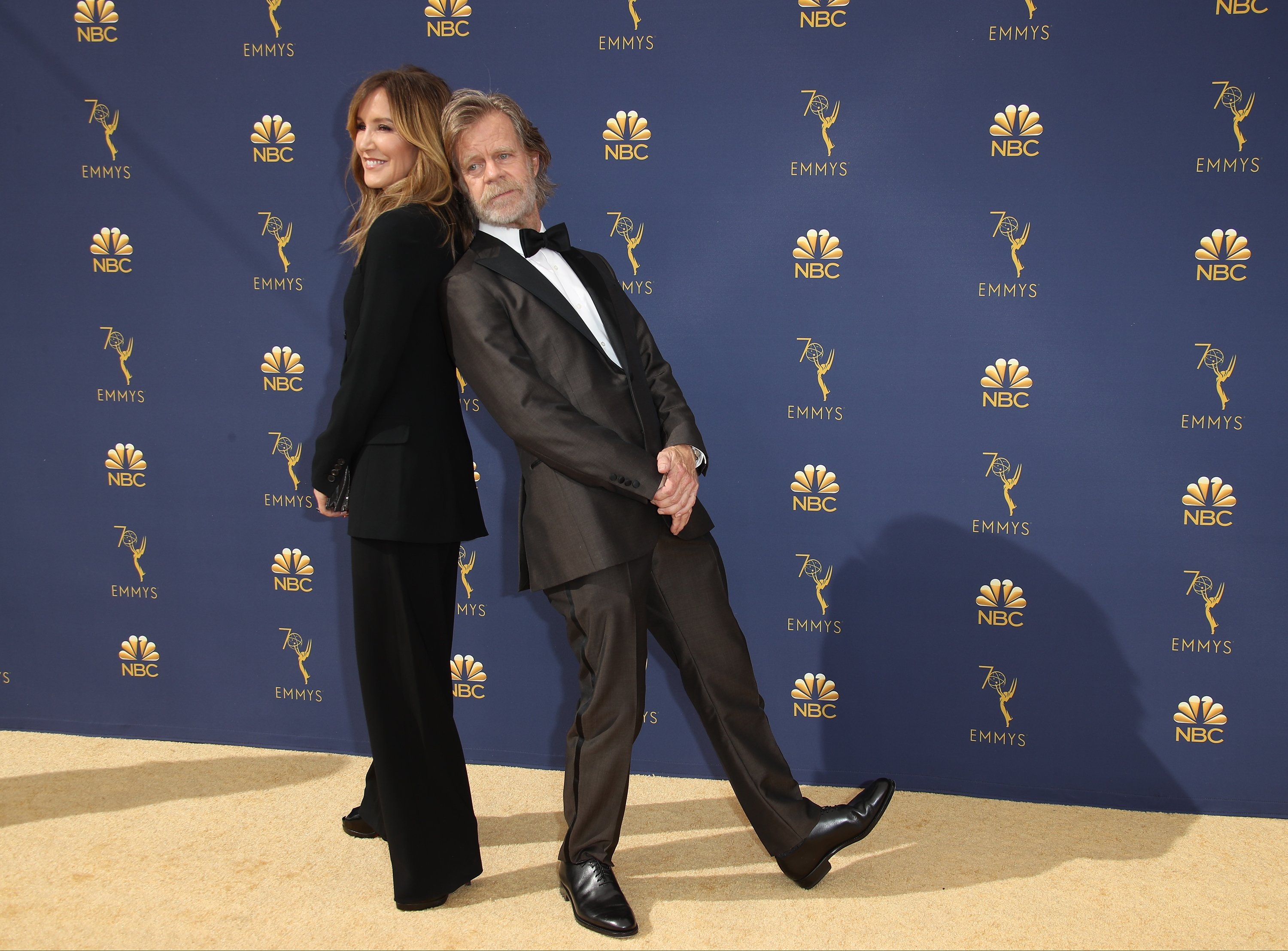 Felicity Huffman and William H. Macy attend the 70th Emmy Awards at Microsoft Theater on September 17, 2018 | Photo: GettyImages
Her hesitancy, she explained to Trib Live, came from her fear of losing herself if she got married.
"I thought I'd disappear," she said. "Men's stock when they get married goes up. Women's stock goes down. Another thing, 60 percent of first marriages fail, 80 percent of second marriages fail."
However, once Huffman realized she couldn't lose the love of her life, her resolve changed.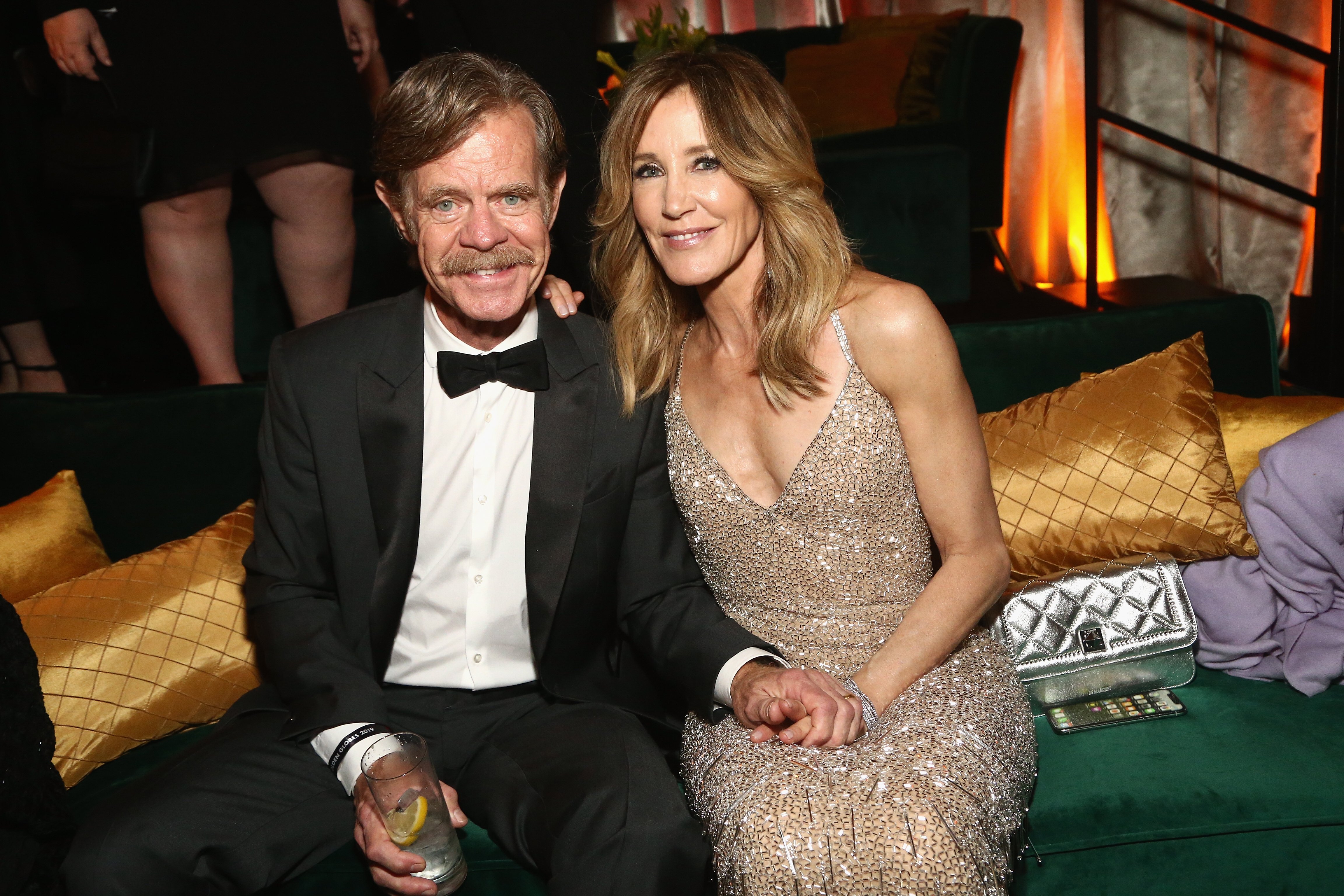 Felicity Huffman and William H. Macy at the Netflix 2019 Golden Globes After Party on January 6, 2019 | Photo: GettyImages
"I was finally smart enough to go: 'I'm going to marry this guy or really lose him for good,'" she recalled. "And it was after we broke up for four or five years when he asked me again, I knew I couldn't say no."
And continued:
"It was the work I had to do in order to bring myself to the marriage and then the work that I did to be able to trust another person and see what comes out of that comfort and that safety. I was able to blossom out of that."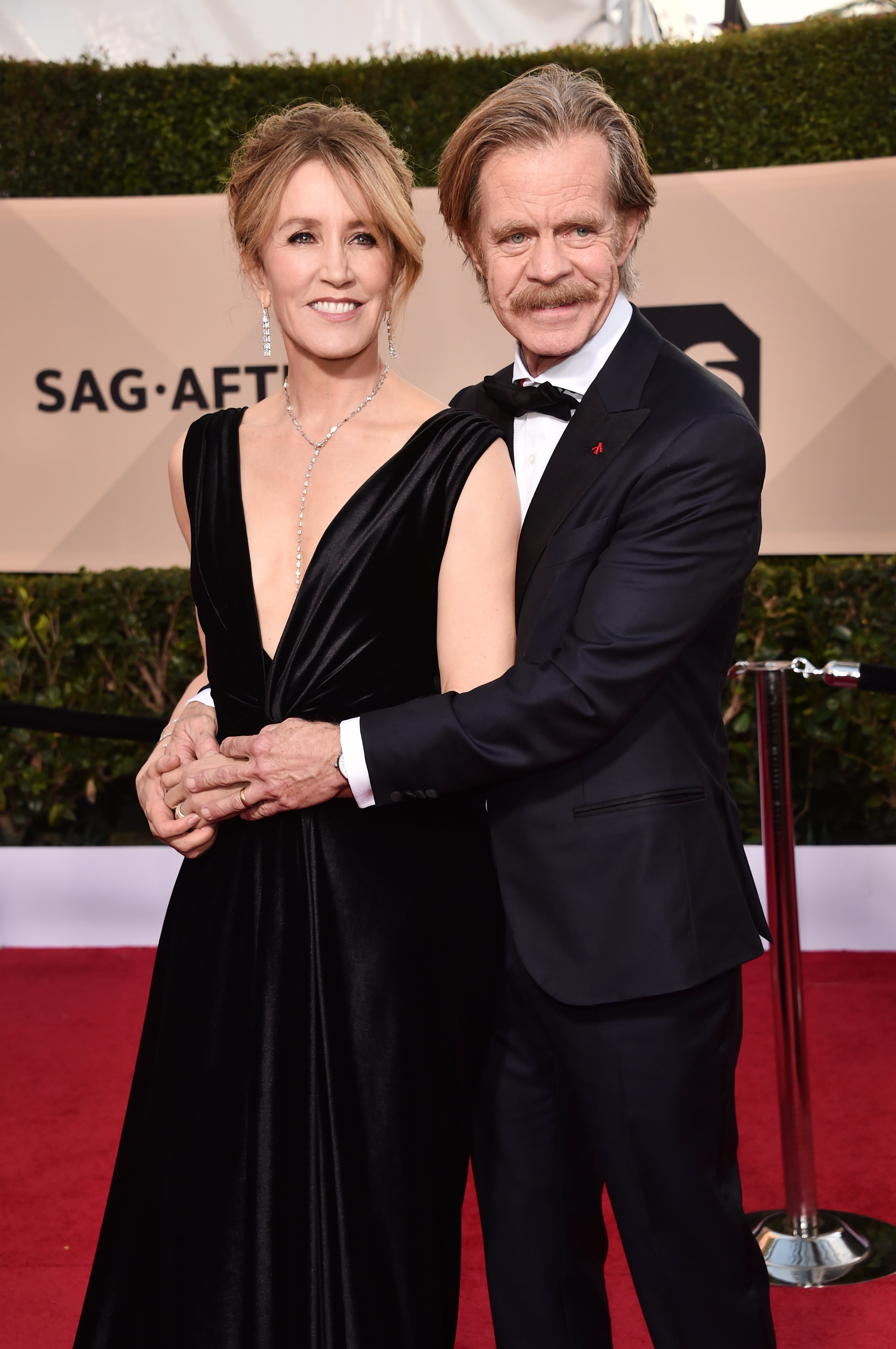 Felicity Huffman and William H. Macy at the 24th Annual Screen Actors Guild Awards on January 21, 2018 | Photo: GettyImages
They tied the knot on September 6, 1997, under a cottonwood tree in the backyard of her childhood home.
The couple has two daughters, Sophia Grace, 18, and Georgia Grace, 16.
THE COLLEGE ADMISSION SCANDAL
Although Huffman and Macy were considered one of Hollywood's exemplary couples and parents, that image was destroyed in March 2019 after reports of the couple's involvement in a scheme to get their daughter into college by illegal means.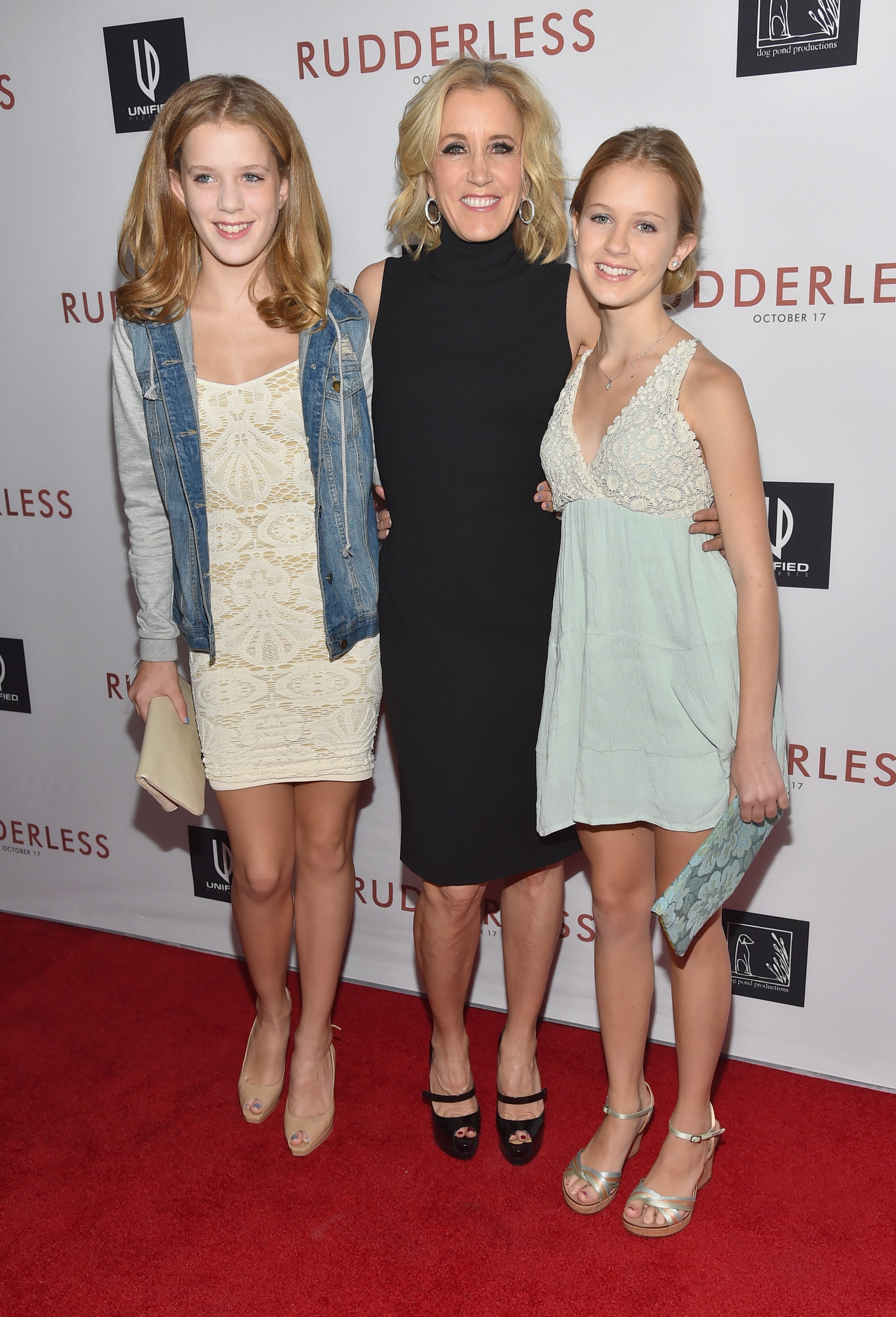 Sophia Macy, Felicity Huffman and Grace Macy at Screening Of "Rudderless," October 7, 2014 | Photo: GettyImages
The "Desperate Housewives" actress was accused of paying $15,000 so that a proctor would correct and improve her daughter Sophia's SAT before it reached the scoring center.
Sophia received 1420 on her SAT, a 400 Point improvement on her PSAT, according to court documents.
Felicity pleaded guilty to the charges and was granted a $250,000 bail while waiting for trial.
Last week, she submitted a letter to the judge explaining that "in my desperation to be a good mother I talked myself into believing that all I was doing was giving my daughter a fair shot."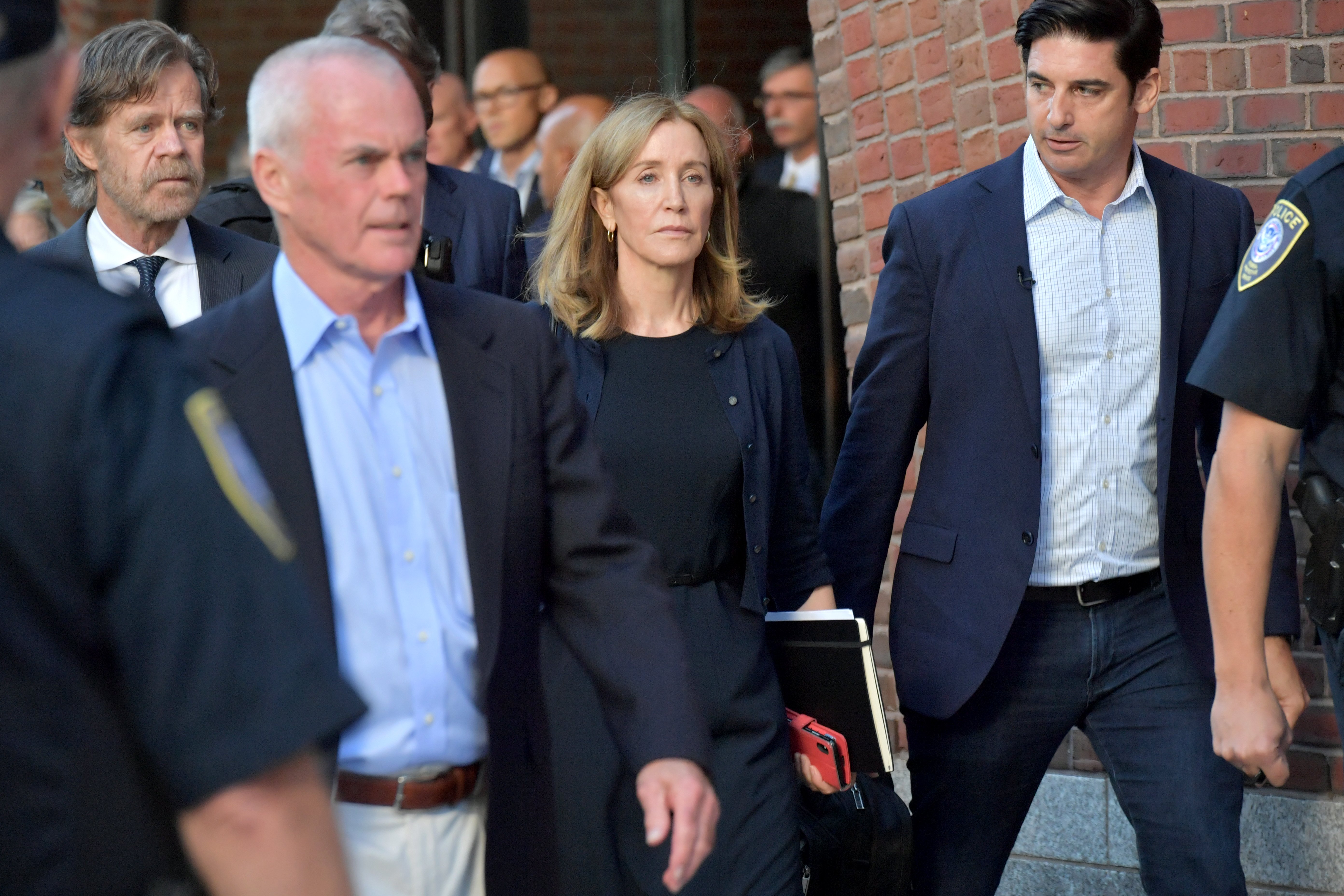 Felicity Huffman and William Macy exit John Moakley U.S. Courthouse on September 13, 2019 | Photo: GettyImages
And continued:
"I see the irony in that statement now because what I have done is the opposite of fair. I have broken the law, deceived the educational community, betrayed my daughter, and failed my family."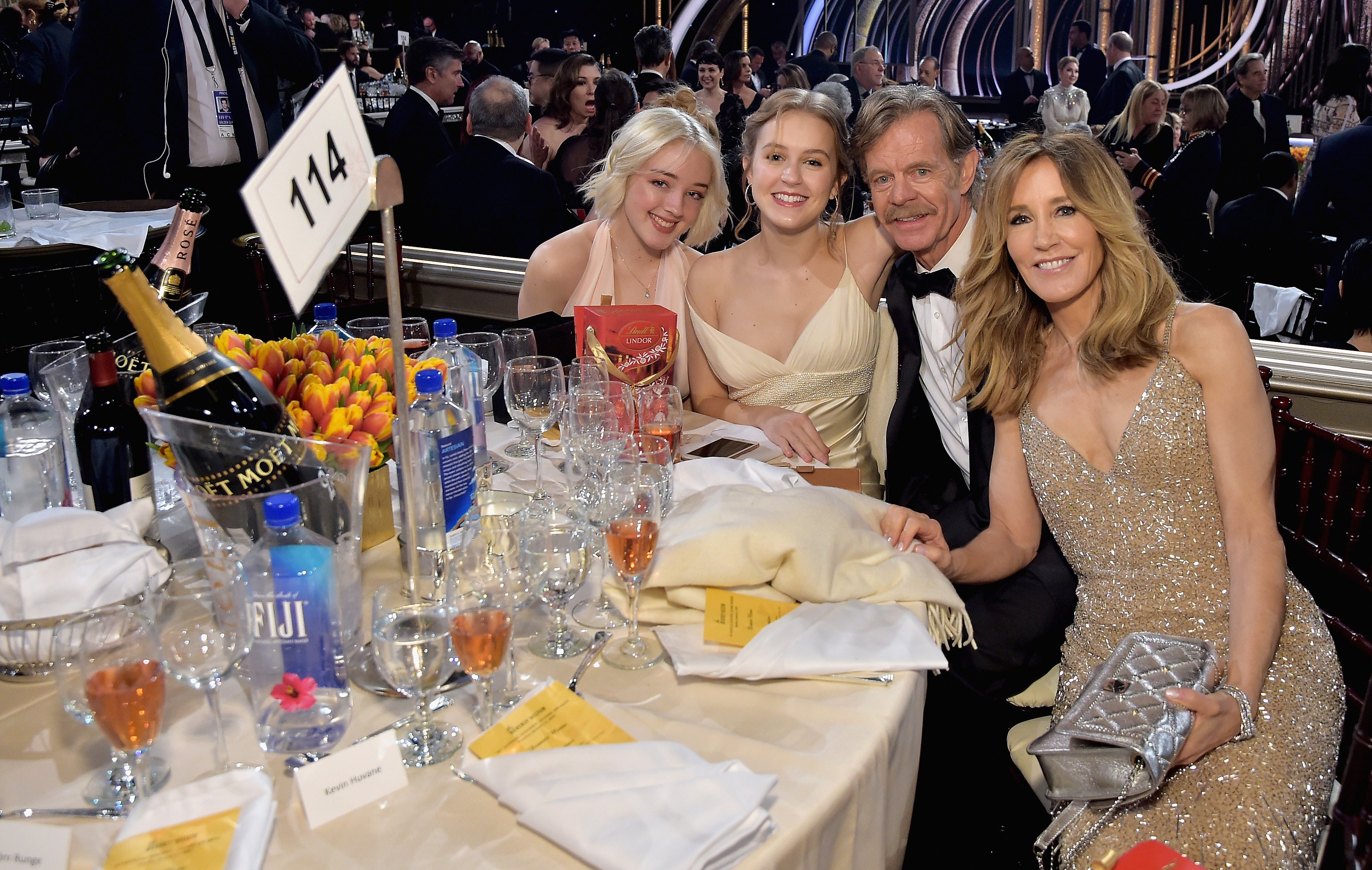 Sofia Macy, Georgia Macy, William H. Macy, and Felicity Huffman at the 76th Annual Golden Globe Awards on January 6, 2019 | Photo: GettyImages
SUPPORTING HIS WIFE
Likewise, Macy also submitted a letter supporting his wife through the ordeal.
In the letter, the actor revealed that Felicity's relationship with their daughters "exploded on March 12th."
"Rebuilding that relationship will be a long process," he added. "But I also want you to know Felicity has raised two amazing young women."
Macy went on to describe Huffman's childhood as a violent and sometimes lonely one, explaining that her desire to be the best mom and do what it takes for their daughters comes from her unstructured upbringing.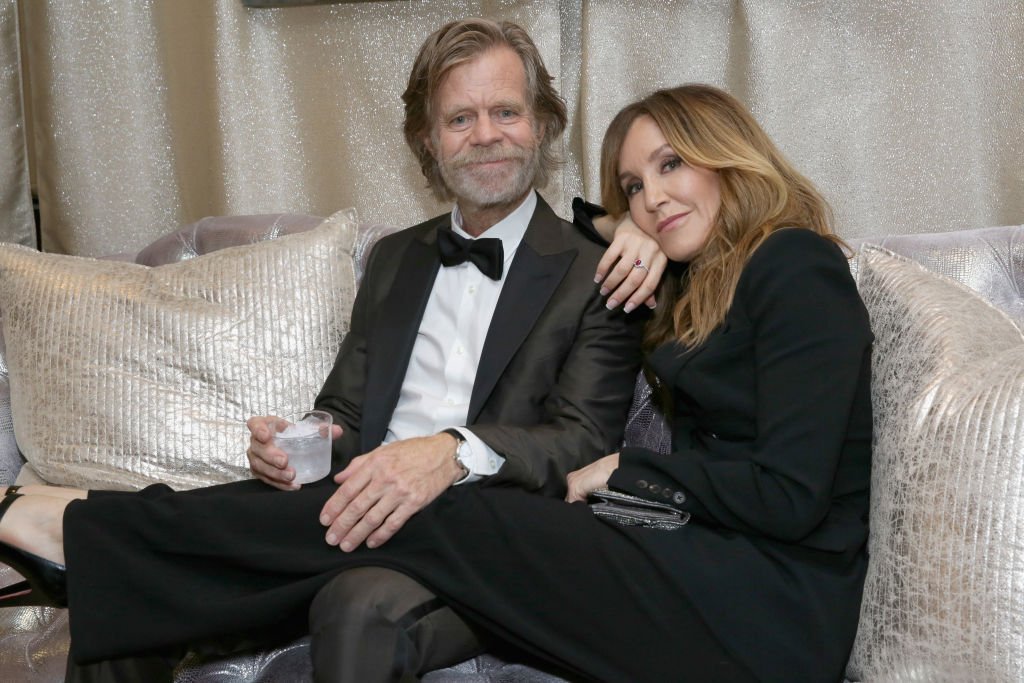 William H. Macy and Felicity Huffman Backstage At The 70th Emmy Awards, September 17, 2018 | Photo: GettyImages
The family, he said, has been attending therapy since Huffman's arrest.
"There is much to be done, and some of the hurt and anger will take years to work through, but we are making progress," he wrote. "Thank you, Your Honor. If I may, I'd like to tell you one more thing: every good thing in my life is because of Felicity Huffman."
Huffman was sentenced to spend 14-days in prison, 250 hours of community service, a year of supervised release, and a fine of $30,000.
Please fill in your e-mail so we can share with you our top stories!