Kathie Lee Gifford's past Relationship with Frank Gifford and Her Alleged New Boyfriend, Randy Cronk
Kathie Lee Gifford, the 66-year-old host best known for her time on "Today," reportedly started dating Randy Cronk four years after the passing of Frank Gifford, her late husband.
Frank, who was a football player turned actor and sports commentator, met Kathie Lee at the set of "Good Morning America," where the host used to work full-time at the moment.
"It takes a lifetime to build that kind of friendship and history together and trust."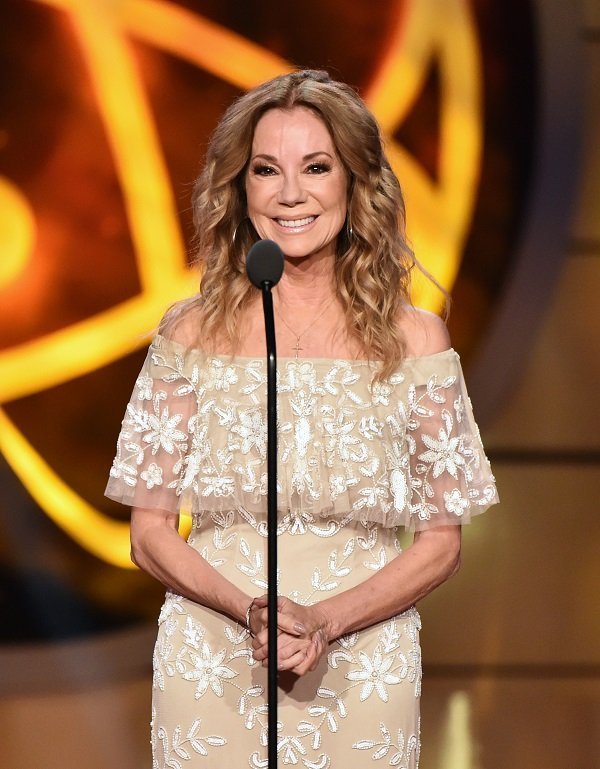 Kathie Lee and Frank Gifford's relationship
According to Kathie, their connection was instant, as she even jokingly labeled it as "love at first sight" due to Frank's "buns." She pointed out that the two briefly talked about contact lenses in the hallway of the show at 4 a.m.
One of the most surprising aspects of their relationship was the huge age gap. Frank was 23 years older than Kathie, but age didn't matter in their romance.
His unusual proposal
While talking on "Today," Kathie said that Frank's proposal was quite particular; so much so that she even thought he was breaking up with her.
It all happened in Atlantic City, where she was performing. The TV personality told Hoda Kotb that, when they started dating, he was not aware of how many performances she regularly did.
For that reason, when he "very seriously" asked her if they could talk, she believed he was ready to break up. The truth was completely different as he took out "this magnificent ring" and said something "just beautiful."
On October 18, 1986, Frank and Kathie Lee Gifford tied the knot at a beach in Bridgehampton, New York. Four years later, they welcomed their son, Cody. In 1993, their second child, actress Cassidy, was born.
The difficulties during their marriage
Although Frank and Kathie's relationship was long and beautiful, they went through a few tough moments. The first one happened in 1992 when she suffered a miscarriage. Thankfully, her husband supported her throughout the whole process.
In 1997, their romance was tested as it was reported that the former football player had an affair with a married flight attendant. Although he initially denied the reports, he later admitted his mistake after photos and videos were released.
While it was very hard and, according to Kathie, it was "a tremendous test of your relationship," she forgave him and successfully moved on.
"It takes a lifetime to build that kind of friendship and history together and trust, and it takes one stupid decision to destroy ... Sometimes you run out of time to build it up again. I was grateful that we could," Kathie revealed.
Frank's passing
Sadly, their romance finished on August 9, 2015, as Frank passed away from natural causes at his Greenwich Connecticut home only a week before his 85th birthday.
After spending almost three decades married to the same person, one would believe that Kathie would have closed the door for future relationships. And that was the case for a while.
Kathie reportedly found the love again
Fortunately, three years after his death, Kathie revealed that she was "open to love" again but pointed out that she didn't think people could go out and find love as love "finds you."
Love apparently found her in already as Daily Mail reported that she was spotted dancing closely and having a great time at an outdoor concert in Tennessee with Randy Cronk, a 56-year-old insurance agent.
Randy, who got his degree in computer science at the University of Southern Mississippi and currently lives in Spring Hill, Tennessee, works as the president of RMC Insurance Group LLC.
Apart from that his cover on his Facebook profile shows two young adults that, according to some of the comments, are Randy's children.
Randy is Instagram official
Judging by Kathie's Instagram posts, it seems like their relationship is not that recent. One of her photos, posted on July 20, showed him with his arm around her waist in a group photo.
A different pic uploaded a week earlier portrayed her holding a dog in the middle of a group of people. Smiling at the camera next to her was Randy.
For the caption, she wrote: "A perfect night in Greenwich with old friends and new! So good to be home!"
At the moment, the details of their relationship are still unknown. Kathie Lee Gifford's fans cannot wait for her to reveal as much as possible about her new reported boyfriend, though.