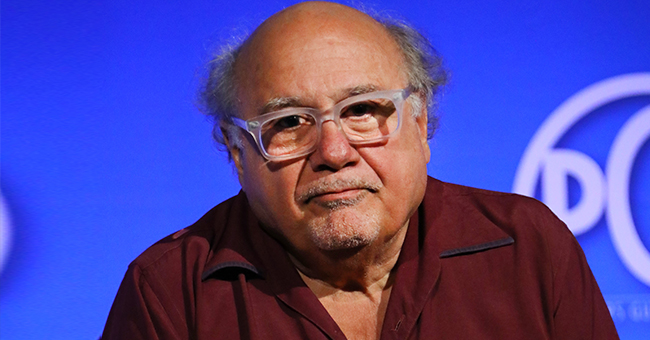 Getty Images
Inside 'Dumbo' Star Danny DeVito's Relationship with 'Poms' Actress Rhea Perlman after Separation
American actor Danny DeVito opened up about his relationship with Rhea Perlman despite their split. Danny says the pair is still very close and Rhea confirmed that she doesn't want a divorce.
DeVito, who played the iconic role of the taxi dispatcher in the Golden Globe and Emmy winning television series "Taxi," talked to "People" about his relationship with his long-time love, Perlman.
The couple called a hiatus on their marriage in May 2017 after spending more than four decades together. DeVito, 74, and Perlman, 71, are still "very close."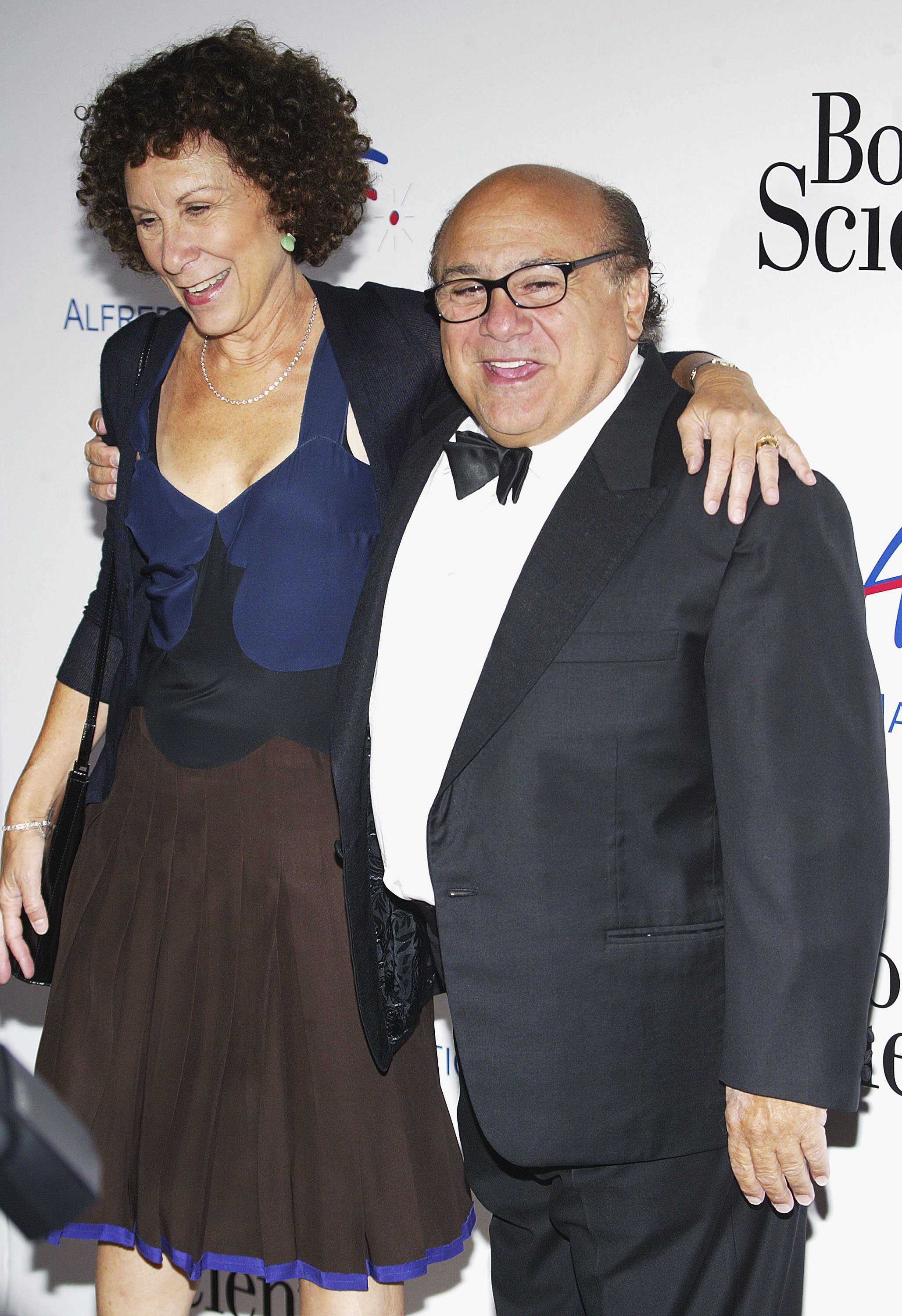 Actress Rhea Perlman and actor/director Dannny Devito attend The Alfred Mann Foundation's Second Annual Evening of Innovation and Inspiration | Source: Getty Images
DEVITO AND PERLMAN'S MARRIAGE
The duo started dating back in 1971 and wedded in 1982. The pair has three children together: Lucy, 36, Grace, 34, and Jacob, 32.
The star pair starred in several pieces together such as the classic TV show "Taxi," and they played a married couple in the 1996 family film "Matilda."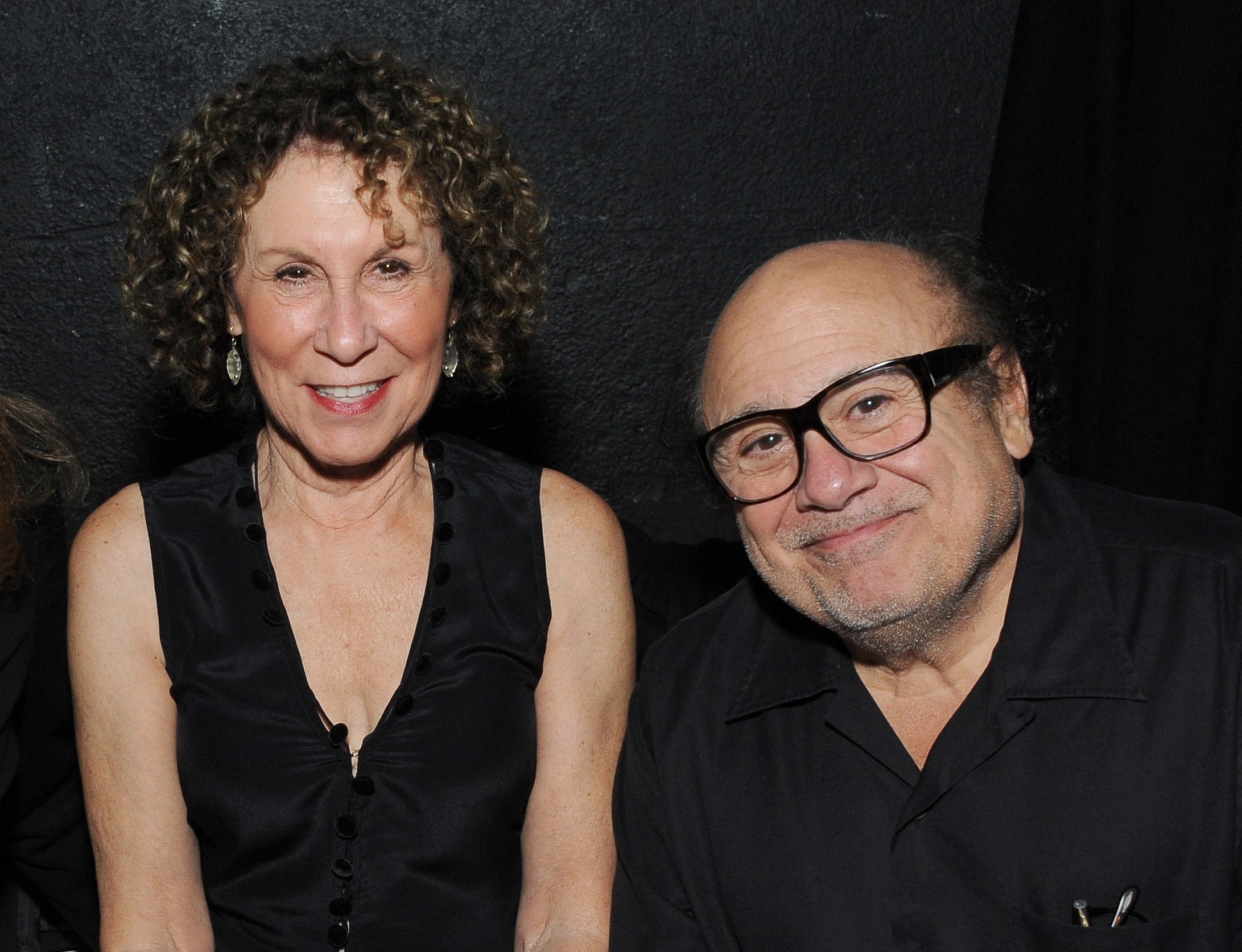 Actors Rhea Perlman (L) and Danny DeVito attend the International Myeloma Foundations 8th Annual Comedy Celebration | Source: Getty Images
THE COUPLE CALL A SPLIT
The 2017 split isn't the first bump the couple has gone through. They called a separation on their marriage back in October 2012.
This split came after 30 years of marriage and 40 years of being together. They reconciled in 2013. The pair separated again in 2017 and are currently busy with their careers.
PERLMAN DOESN'T WANT A DIVORCE
Though the couple has separated, they are legally married, and Perlman is showing no intention of changing that relationship status.
The 71-year-old appeared on "Watch What Happens Live," and said, "We're separated … but I'm not getting a divorce."
When co-host Andy Cohen asked about why the split wouldn't be made legal, the "Poms" actress said, "What for? We do live separately. But we see each other a lot!"
THE RELATIONSHIP IS BETTER AFTER THE SEPARATION
During her appearance on the show, Perlman also mentioned that her relationship with DeVito was better after the split.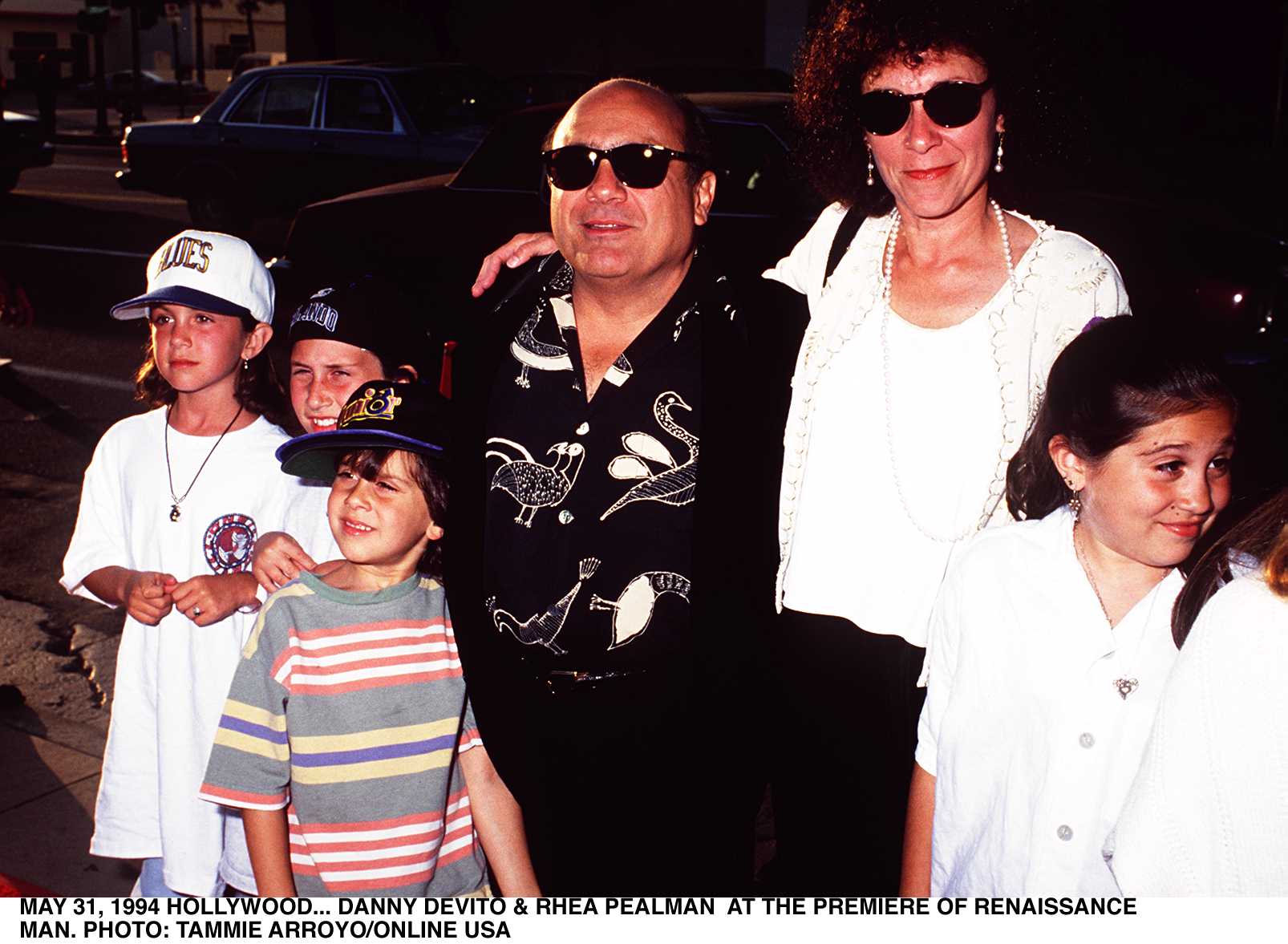 Danny Devito, wife Rhea Pearlman And Children At A Film Premiere | Source: Getty Images
"It's much better because all of the tense stuff is gone, it's not in your face, I'm not in his, he's not in mine," she quipped.
THE PAIR IS BUSY WITH UPCOMING MOVIES
Perlman costars with Diane Keaton in the upcoming movie, "Poms," and DeVito is starring as the ringmaster Max Medici in the Disney classic, "Dumbo."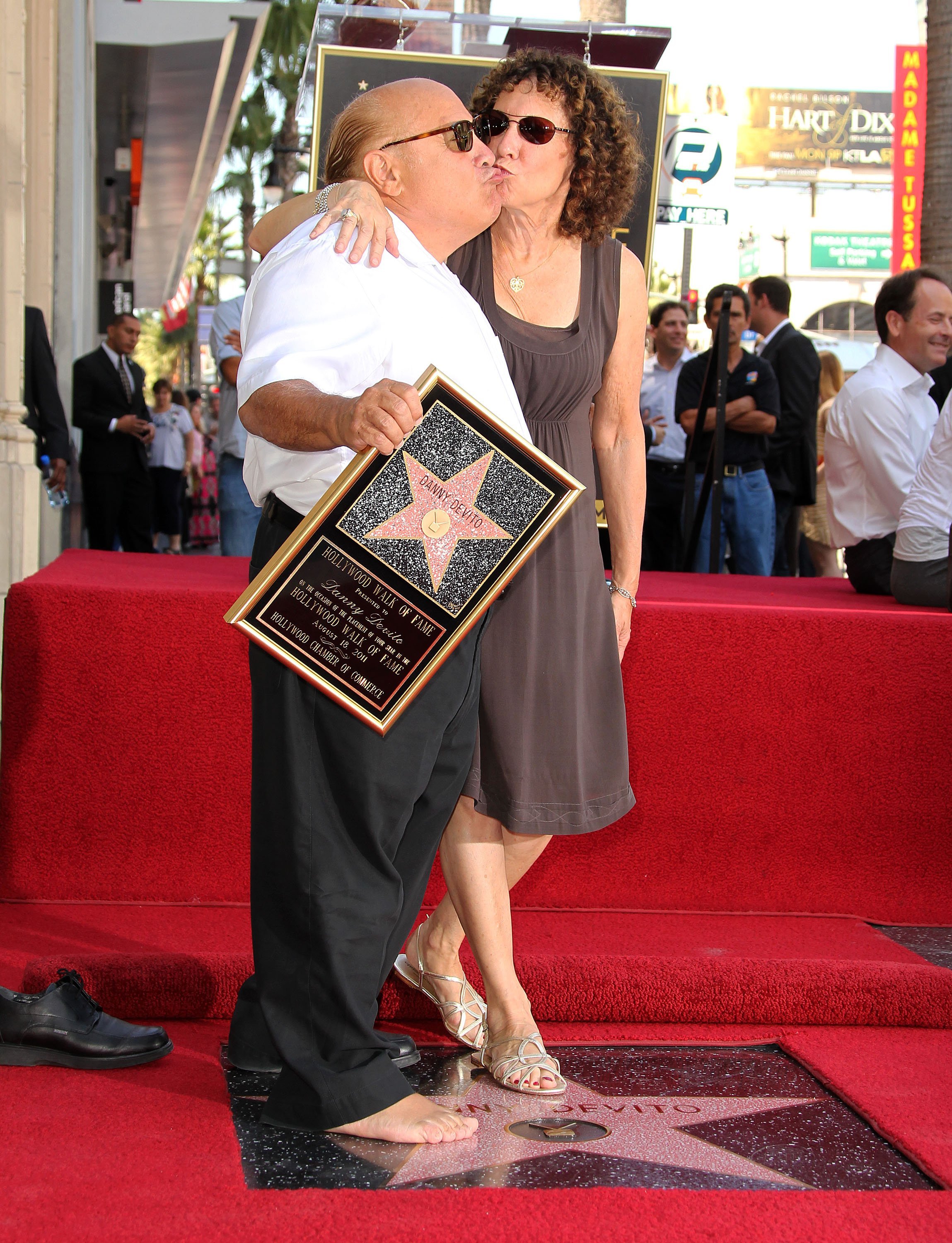 Danny DeVito and Rhea Pearlman pose for photographers during the installation of his star on the Hollywood Walk of Fame | Source: Getty Images
DeVito told "People" that the movie was one of his favorites and it was an honor to act in it. The emotions it brings "Tugs the strings," he said.
Please fill in your e-mail so we can share with you our top stories!