KUWTK Stars Kim Kardashian and Kendall Jenner Reportedly Mocked during Their 2019 Emmys Speech
Kim Kardashian and Kendall Jenner had an unflattering moment at the Emmys 2019 as they were laughed at while giving a speech. 
The Kardashian sisters are always praised for their head-turning looks at every ceremony. However, their mind-blowing outfits couldn't save them from being brutally mocked at the Emmys.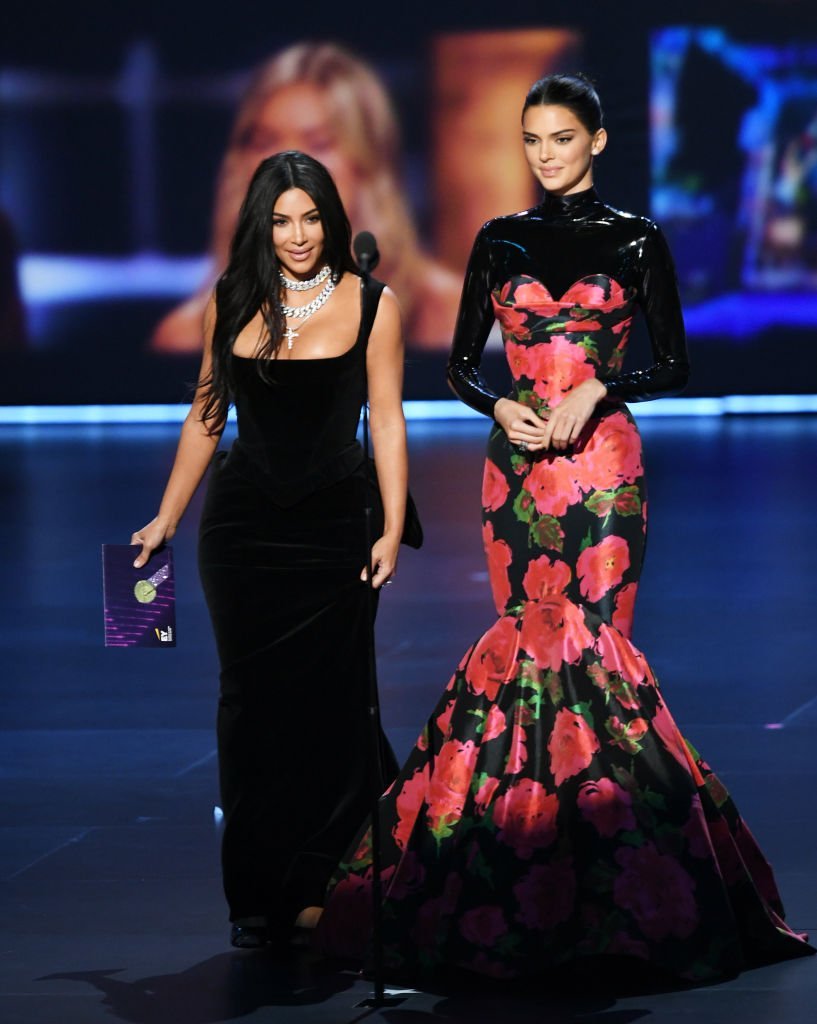 Kim Kardashian and Kendall Jenner got a harsh reality check when giving a speech at the award ceremony as reported by Entertainment Tonight.
The half-sister went on stage to present the Competition Program award, and Kim began her speech talking about her family.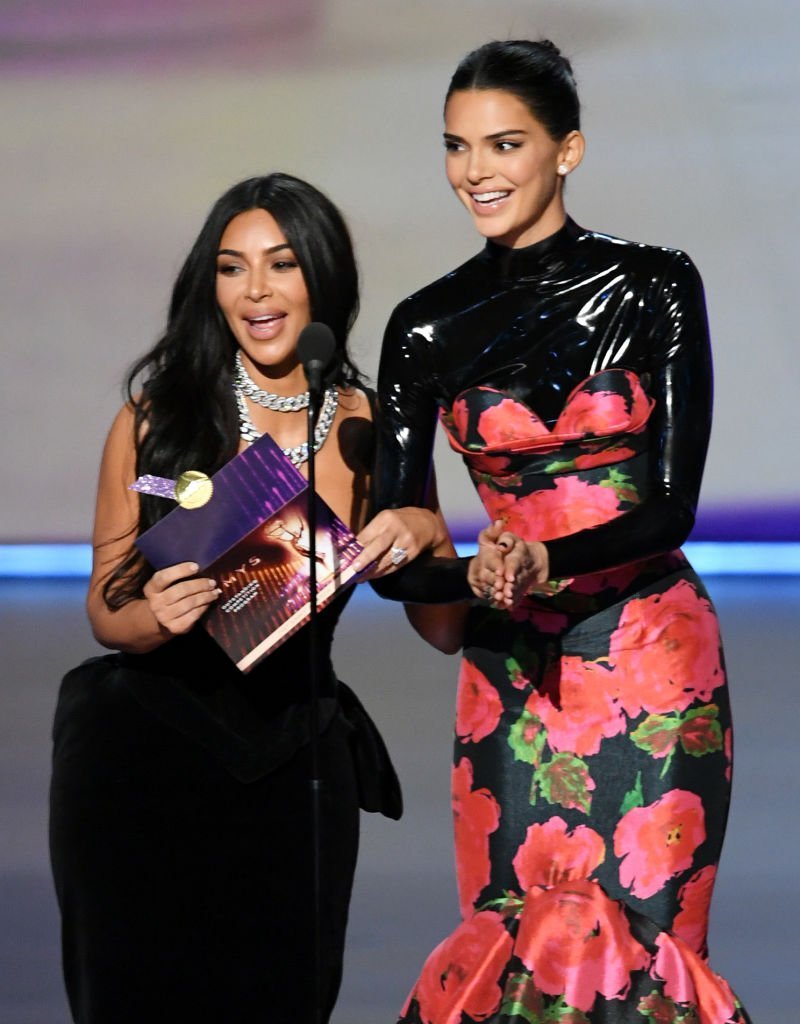 As seen in a clip uploaded on Twitter, the KKW Beauty founder said:
"Our family knows firsthand how truly compelling television comes from real people just being themselves."
There was awkward audience laughter when Kim Kardashian and Kendall Jenner said their family tells their stories "unfiltered and unscripted." Yikes. #Emmys2019 pic.twitter.com/H6XH3g6L1L

— Ryan Schocket (@RyanSchocket) September 23, 2019
Jenner was about to continue when she was interrupted by a roar of laughter by the audience.
The highest-paid model, undeterred by the noise, continued her speech, saying, "telling their stories, unfiltered and unscripted," before going on to announce the nominees.
At this point, the audience could not hold it any longer, and the awkward laughter became even louder. 
It is believed that the audience's laughter came from the fact that their series "Keeping up with the Kardashians" isn't particularly seen as "unfiltered" and "unscripted."
It, however, didn't take time for internet users to notice the embarrassing moment and troll the sisters.
A user @insidethetube described the moment as a whole mood and hinted that the sisters were set up with their speech.
The entire room cackling at Kim Kardashian and Kendall Jenner when they presented Outstanding Competition Program is a whole mood. They really set them up with their lines about being "unscripted" and stuff, didn't they? #Emmys

— Philiana Ng (@insidethetube) September 23, 2019
Journalist Elizabeth Wagmeister didn't find the audience's reaction funny as she felt it was uncalled for. 
Another user encouraged netizens never to forget the moment the entire crowd laughed at the sister during their speech.
Eeeek. There was a very loud laugh from the audience when Kim Kardashian was presenting. Laughing at her; not with her. It was uncomfortable (and, in my opinion, uncalled for) in the room. #Emmys

— Elizabeth Wagmeister (@EWagmeister) September 23, 2019
The startling look on Kendall's face suggests that the sisters were not expecting to be the awkward laugh. Nevertheless, they pushed on, not minding the distraction. 
Kim and Kendall's awkward moment with the audience wasn't, however, what caught people's attention about the annual awards ceremony as the 71st Primetime Emmy Awards had no host.
The absence of a host raised eyebrows as the last time this was done was 16 years ago in 2003.
As revealed by the New York Post, the creators of the event opted for a no-host ceremony because they wanted to spend more time celebrating the different award-winning series, especially those that ended this year.
The CEO of Fox Entertainment, Charlie Collier, while speaking about the decision, reportedly said:
"You have to look at the trade-off. If you have a host and an opening number, that's 15 to 20 minutes that you don't have to salute the shows."
This year's Emmy awards will no doubt go down in history thanks to members of Kardashian-Jenner clan.