Inside NCIS: LA star Linda Hunt's Long-Lasting Career and Marriage to Karen Kline
Veteran actress Linda Hunt has been in a relationship with Karen Kline for the past 41 years. However, they had to wait until 2008 to finally tie the knot after same-sex marriage was legalized in California.
Linda Hunt might be short in stature, but her larger than life personality and talent has been the force behind her long-lasting career in the entertainment industry.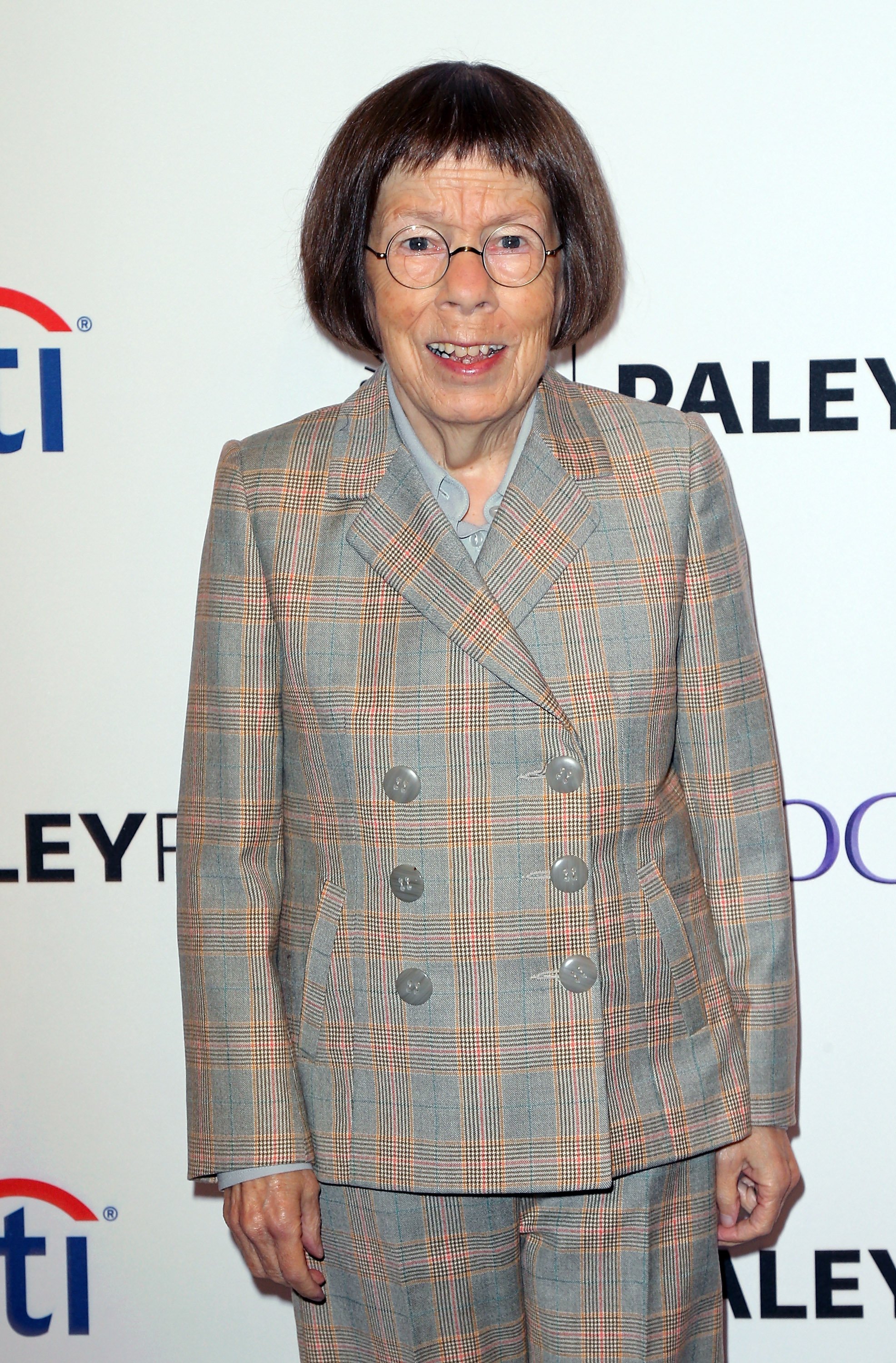 She was diagnosed with a form of dwarfism at a young age, and despite her peers' and her parents' expectations, she found her calling in the acting community.
Years later, she would find love in the arms of Karen Kline, a physiotherapist that was attracted to Hunt's fashion choices in the late '80s.
Get to know more about Hunt's career and her relationship below.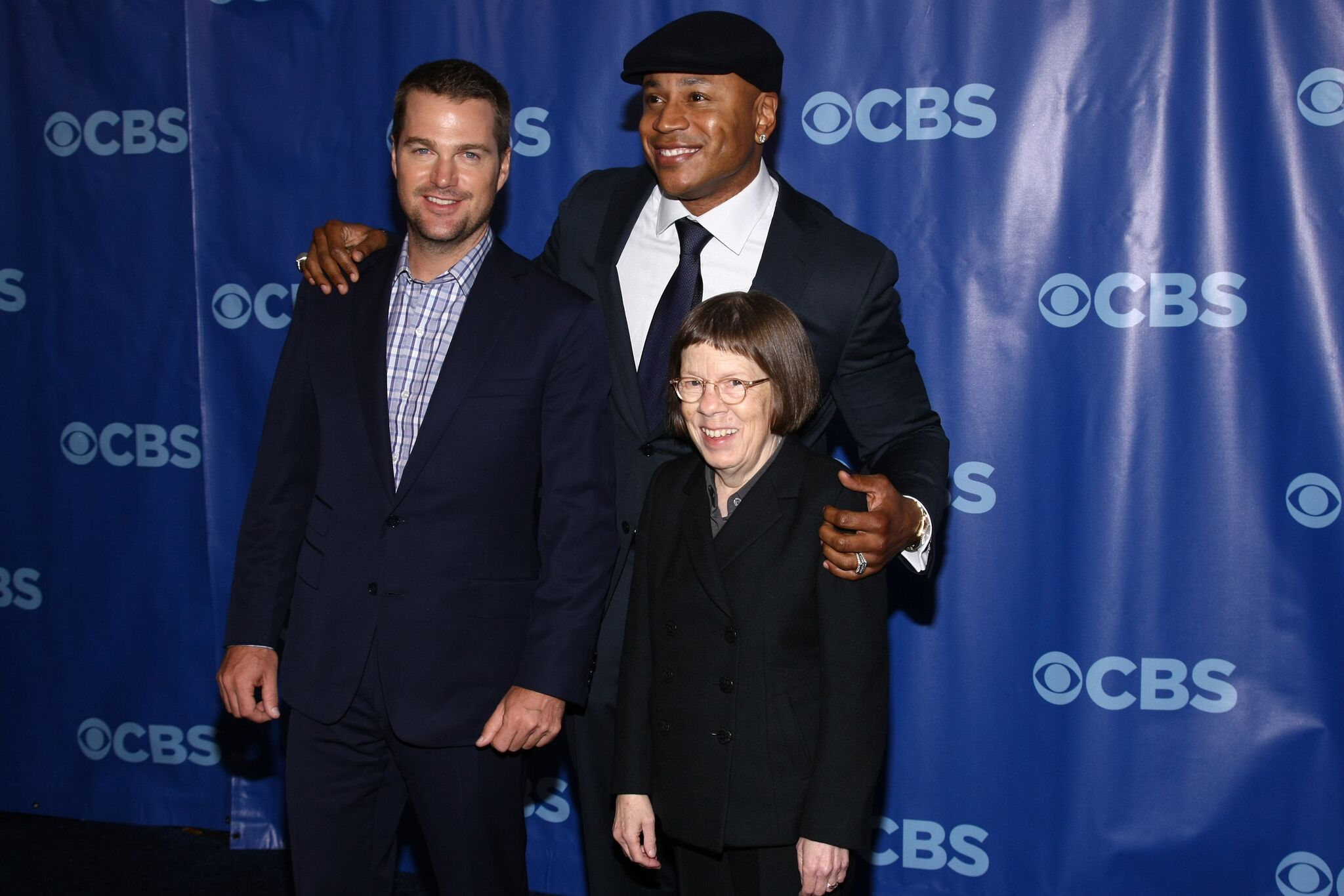 THE START OF A LONG JOURNEY
Linda Hunt decided she would become an actress after watching a Broadway production of "Peter Pan." When asked what was it about the play that sparked something in her, Hunt explained that "it was bigger than life," and that "in some sense, I longed to be bigger than life, because I wasn't."
Through acting, Hunt added, she could pretend to be anything.
"For me to want to be an actor was an improbable idea," she told USA Today. "I wasn't beautiful or pretty in any conventional way. I wasn't an ingénue at 22. But I was always certain of it and certain of its power. I felt the power when I went to the theater at 9, 10, 12, and 14."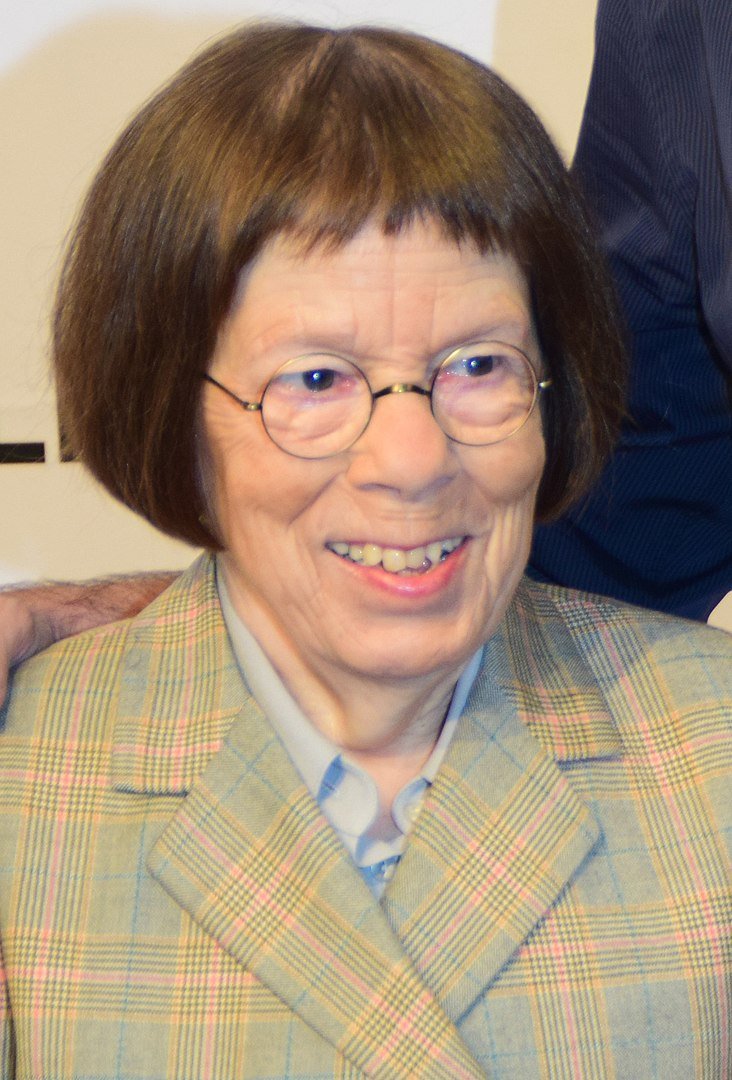 Hunt made her debut in theater, and although being on the big screen wasn't on her radar, she took the opportunity with her debuting role in Robert Altman's "Popeye" in 1980.
Two years later, Hunt became the first actor to win an Academy Award for portraying a character of the opposite sex in "The Year of Living Dangerously," where she gave life to Billy Kwan, a male Chinese-Australian photographer.
Her father, who tried to convince her to get a teaching degree in case her acting career failed, was relieved after witnessing her victory.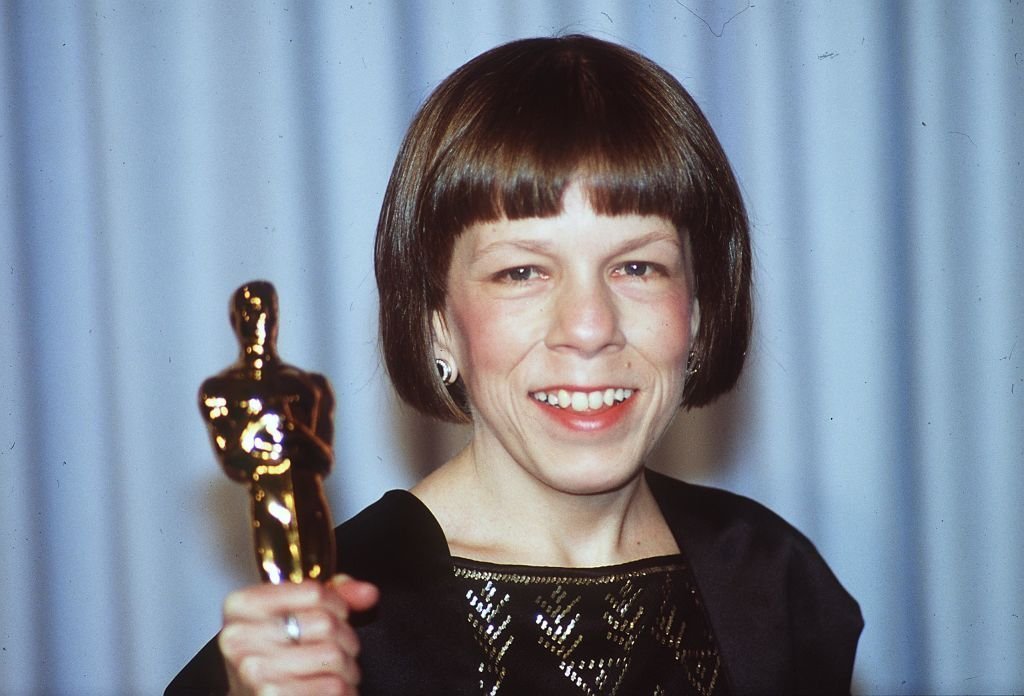 "He lived through the Academy Awards and died about 18 months later of a stroke," Hunt said. "It now means a great deal that he got to be there. My father was so relieved when I won that award. He was like, 'You know what? I guess she's right. She's going to be okay.'"
NCIS AND HETTY LANGE
Hunt has been bringing Operations Manager Henrietta "Hetty" Lange to life on CBS's "NCIS: Los Angeles" for the past decade.
Her character, like Hunt, makes up for her stature with her fearless personality and implacable leadership.
"I think people have always liked in me the combination of being the underdog because I'm a tiny woman, but I have enormous authority in myself," Hunt told The Daily Beast. "That dichotomy is intriguing for people: that confidence that Hetty has in herself and her beloved agents."
At 74, Hunt is still up for the challenge of bringing a badass to life.
However, she had to put her career on hold for a few months after getting involved in a car accident last year, which led to her noticeable absence in season 10 of the show.
To make up for it, NCSI's season 11 will dedicate an episode to Hetty's back story, something that has fans of the show excited and eager to see what Hunt will bring to the table this time around.
HER PERSONAL LIFE
Hunt is, perhaps, one of the most under-recognized lesbian actresses in Hollywood.
Although she's been out and proud for many years, people tend to forget her relationship with Karen Kline is one of the longest in Hollywood, especially when it comes to same-sex marriages.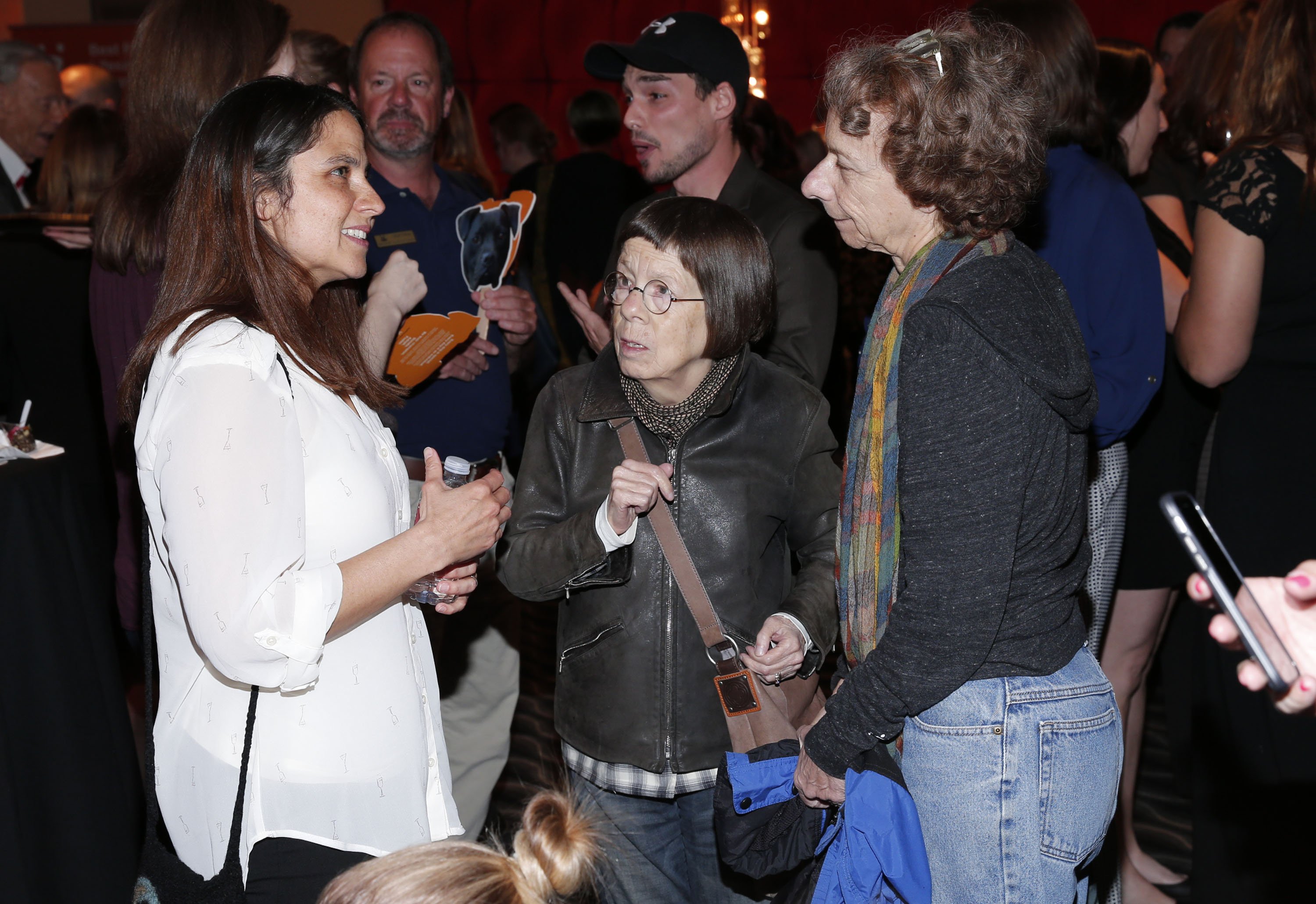 Hunt and Kline are mostly private and like to keep their personal life away from the prying eyes of the media and the fans, but there are a few facts we know about them.
For example, they met in the late '80s, and the first thing Kline noticed was Hunt's fashion style.
"I was kind of struck [by] Linda's corduroys," Kline said.
Home of VCC friends @Linda Hunt & @Karen Klein was featured in @LA Times Sun. Therapist Karen trained at VCC. pic.twitter.com/x8jURmPAYB

— ValleyCommHealthcare (@ValleyComClinic) September 29, 2014
"Karen's six years younger, but I forgive her daily," Hunt said of her significant other. "I do, I forgive you for being younger."
Kline, a psychotherapist, and Hunt tied the knot in September 2008 in West Hollywood. Two months later, voters approved a ban on same-sex marriage in the state.
The couple lives in a 1919 bungalow in Hollywood alongside their two dogs.
"This house has whimsy and a special kind of elegance," said Hunt of the one-story craftsman home. "It's welcoming."
New England touches at Linda Hunt and Karen Klein's Hollywood bungalow..@lisaboone19 reports http://t.co/aamxEe8gS4 pic.twitter.com/u6u1WYOOHX

— Alice Short (@AliceShort3) September 27, 2014
STILL MORE TO COME
"At this time in my life, I'd rather just not do it," she told The Daily Beast about acting in 2011.
And continued:
"I'd rather be the person who has more time to stretch, more time to think, more time to reach out to other people. I'd rather do that for the rest of my life. I'm not one of those people that wants to die on the stage."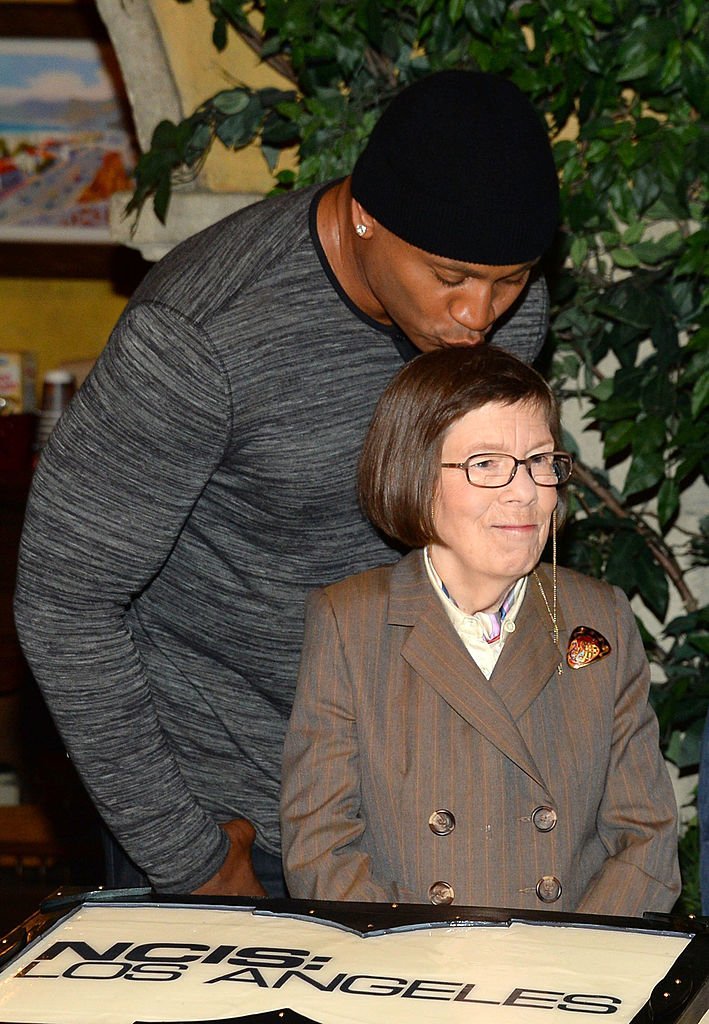 Although Hunt has been predicting her exit from "NCIS" for the past eight years, stating she wants to retire and spend time with her wife, she seems to be content with her return to the show.
For now, fans can rest assured there'll be more Hetty and Hunt at least through the new season of the show.