RHOA Alum Kim Zolciak Fires Back at Mom-Shamers Claiming 5-Year-Old Daughter Is Wearing Makeup
Kim Zolciak had no patience for mommy-shamers when they recently slammed her for letting her five-year-old daughter Kaia wear makeup.
The former "Real Housewives of Atlanta" star is no stranger to online criticism, but she's also very familiar with the art of clapback.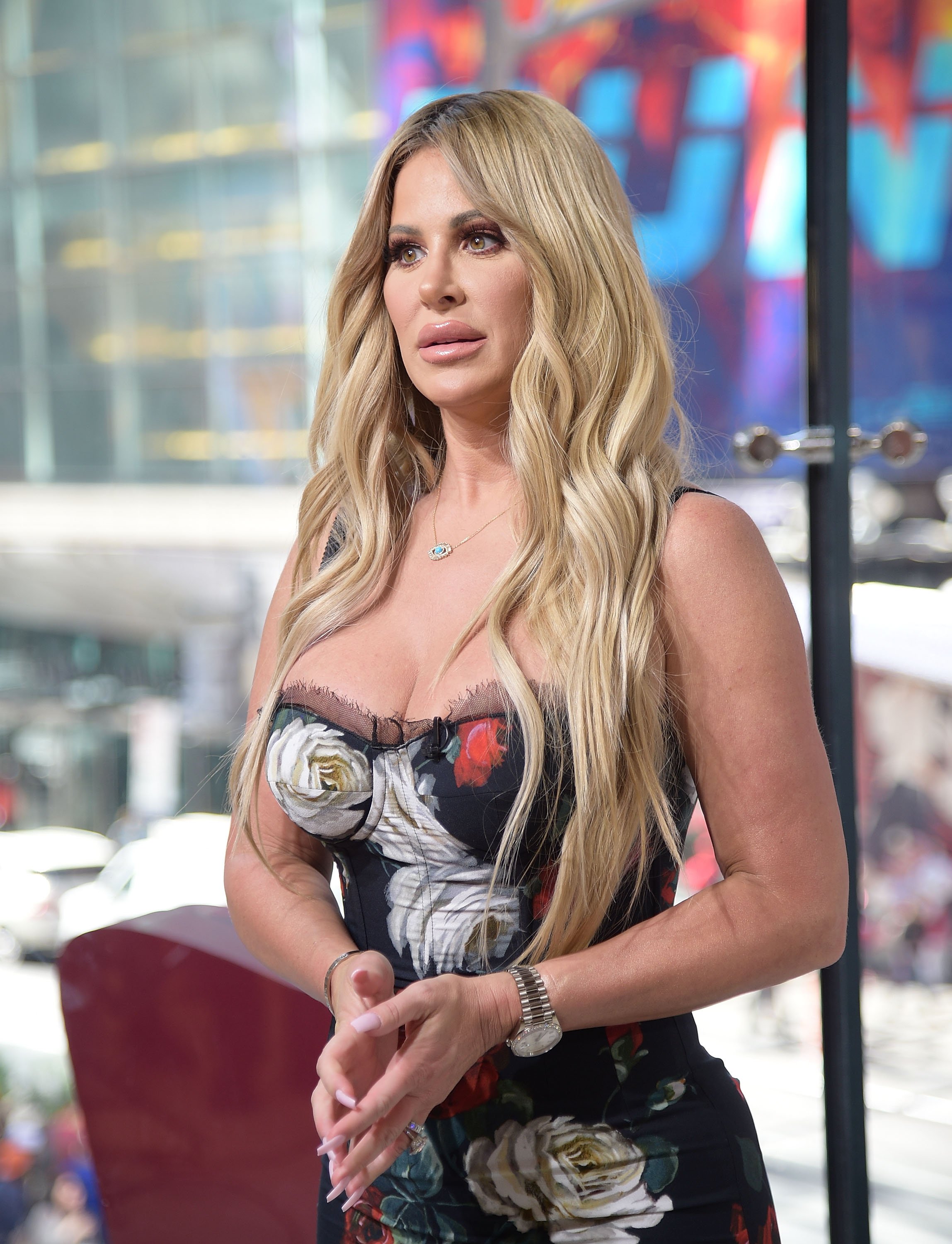 Kim, 41, recently shared a TV screen image of Kaia appearing on her mother's reality series, "Don't Be Tardy" and marveled at how much she had grown.
"It's a lot to deal with. I struggle with it because people know how to get under my skin..."
"Picture of the screen," Kim captioned the post. "Where does the time go [Kaia Biermann] how are you 5 already?"
While tons of fans had nice things to say about Kaia, others pointed out that the little girl was wearing makeup. But Kim was not in the mood to let things slide.
When one critic said "Makeup and hair extensions, really??" the reality star laughed off the assumption. "Hair extensions, now that's funny," she replied with laughing emojis.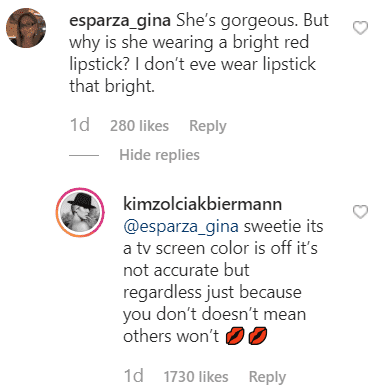 Another Instagram user claimed Kaia had some eyeliner on and said she was way too young to be using makeup. To that, Kim replied: "no eyeliner sweetie stop reaching."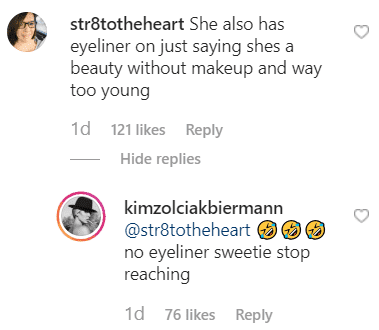 A third critic implied that Kaia's red lipstick was too bright. "I don't [even] wear lipstick that bright," the critic added and Kim shot back:
"Sweetie it's a TV screen color …it's not accurate but regardless just because you don't doesn't mean others won't."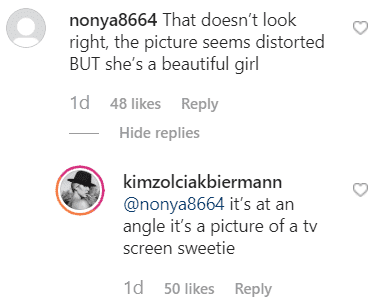 On more than one occasion, Kim has had to defend herself from mommy-shamers who constantly come for her family. Only last October, she was accused of photoshopping pictures of Kaia and her twin brother Kane.
"People are [expletive] SICK!! Get the [expletive] out here!! No post was taken down, and no photo has been nor will ever be edited of my children!" the Bravo star had lashed out. "I will no longer stand for this [expletive]!"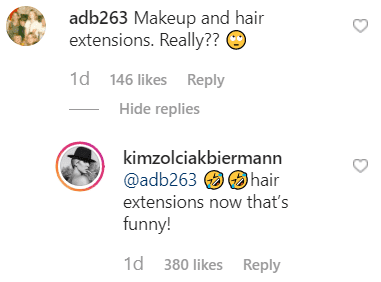 Kim shares six kids with her husband Kroy Biermann, including Brielle and Ariana, her older daughters from previous relationships. Like their mother, Brielle and Ariana know what it feels like to be at the receiving end of mean social media comments.
Ariana told E! News in April:
"It's a lot to deal with. I struggle with it because people know how to get under my skin and people know the things that bother me. There's so many that it actually makes me laugh. I'm glad you think I've had all this work done."
"There are times that comments do get you," Brielle added.