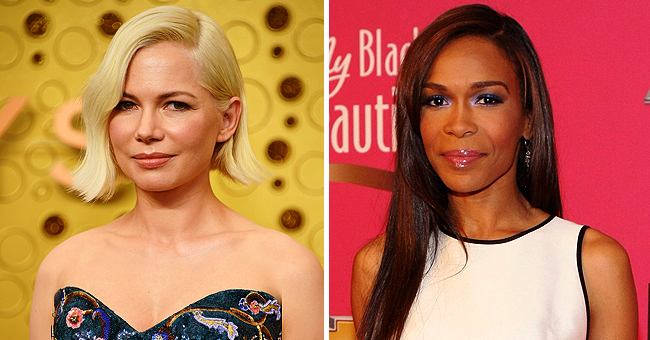 Getty Images
Destiny's Child Singer Michelle Williams Reacts after Being Confused for Actress with the Same Name

Singer Michelle Williams is fed up with people who keep confusing her with namesake and actress Michelle Williams, and she is letting her views known.
The former Destiny Child member shared a message with her fans on Instagram Live after her social media was flooded with comments and criticism directed at the other Williams about her Emmy acceptance speech on Sunday.
"How come when y'all are tagging and congratulating a person, do y'all see that I'm black?" the 40-year-old singer asked in a video of the live stream that was saved and shared on Twitter.
"When you go to my profile, you search for the 'Michelle Williams,' I am black. OK? I ain't mixed with nothing, I ain't mixed with Persian, Russian, I am black," she stated.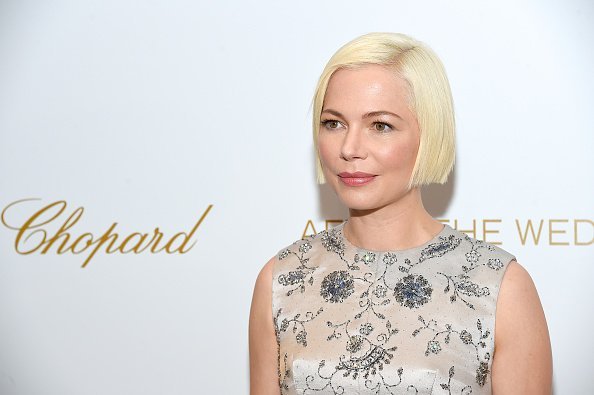 Michelle Williams at the screening of "After The Wedding" on August 06, 2019 | Photo: Getty Images
Michelle continued by stating that she is clueless as to why most people are directing the hateful comments to her page afterall she thought the speech given by the actress was her truth and thereby brilliant.
"So I am trying to figure out why in the world I am getting cussed out in my comments for Michelle Williams speech, which I thought was her truth, which I thought was awesome," she continued.
Williams (the actress), 39, took home an Emmy award for the Best Lead Actress in a limited tv series or movie for her role of Gwen Verdon on FX's "Fosse/Verdon.
During her acceptance speech, the actress thanked FX and Fox 21 TV Studios for respecting her opinions during the production of the series.
She shared her appreciation about everything from taking more voice and dance lessons to her "pair of fake teeth not made from rubber" and for paying her the same as co-star Sam Rockwell.
During her speech, the actress also talked about equal pay of the genders. She said,
"Next time a woman, and especially a woman of color, because she stands to make 52 cents on the dollar compared to her white male counterparts tells you what she needs in order to do her job, listen to her, believe her."
Michelle Williams continued her speech stating,
"Because one day she might stand in front of you and say thank you for allowing her to succeed because of her workplace environment and not in spite of it."
Despite the case of mistaken identity, Michelle Williams (the singer) loved and supported what her namesake said about pay equality.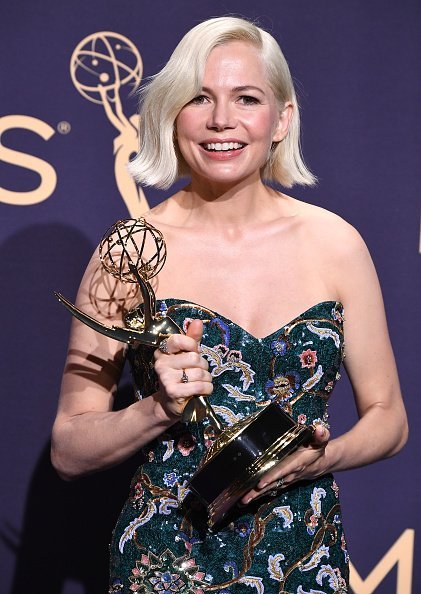 Michelle Williams at the 71st Emmy\ Awards on September 22, 2019 in Los Angeles | Photo: Getty Images
"I stand beside Michelle Williams on her speech," said Williams the singer. "She was beautiful. She was brilliant. Honey, she played Gwen Verdon to a T. She was awesome!"
Hopefully, people will stop mixing these absolutely gorgeous yet distinct women up.
Please fill in your e-mail so we can share with you our top stories!