Prince Harry, Meghan Markle Reveal New Details About Baby Archie During Archbishop Tutu Visit
Meghan Markle and Prince Harry shared new details about their son Archie as the four-month-old made his royal engagement debut during his family's tour of Africa.
On Wednesday, Meghan and Harry took baby Archie to meet one of South Africa's foremost human rights activists Archbishop Desmond Tutu and royal fans were thrilled to catch the first full glimpse of the adorable tot.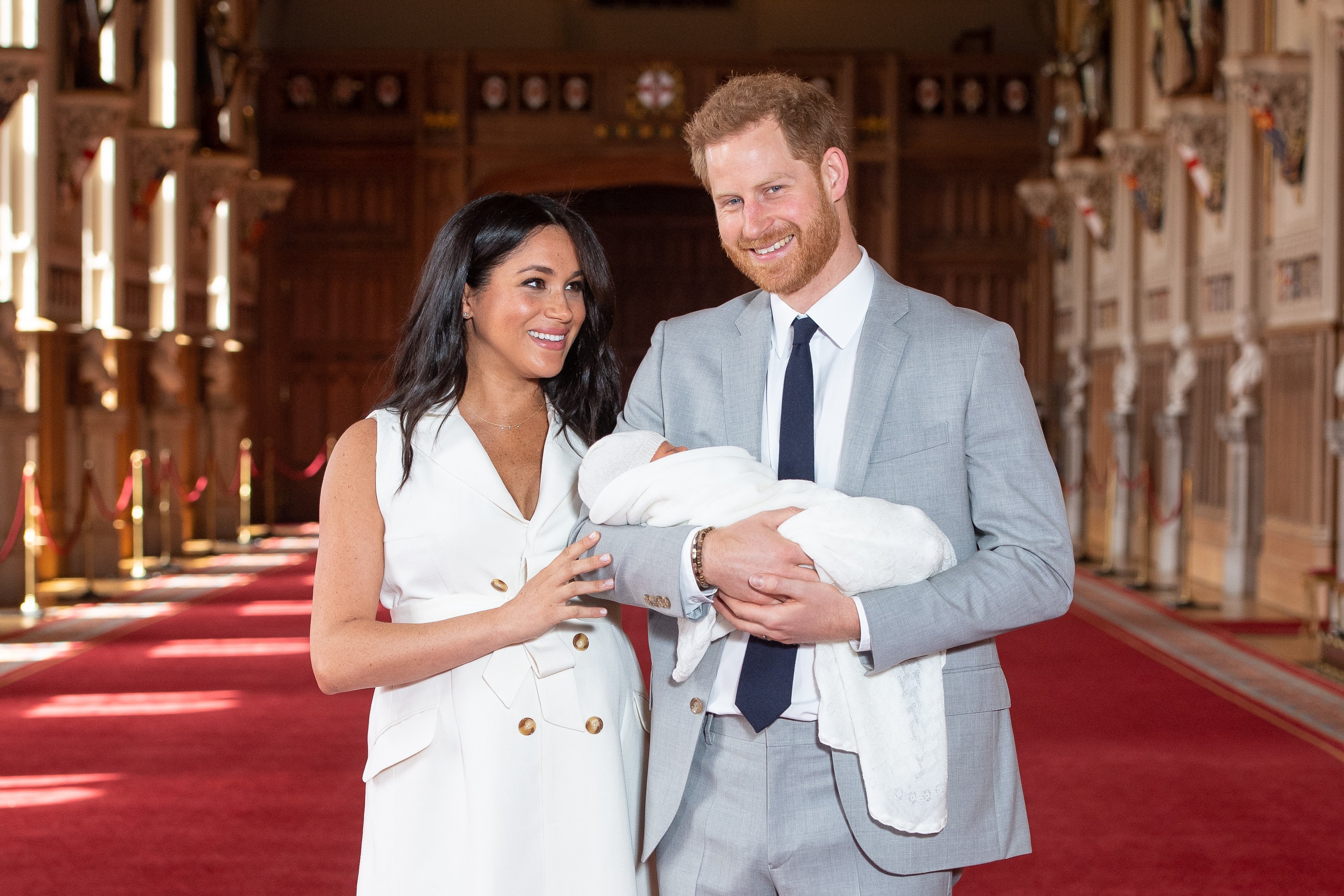 Even better, the Duke and Duchess shared some heartwarming details about their son, who was born on May 6.
According to PEOPLE, Harry told Tutu of little Archie:
"He constantly wants to stand."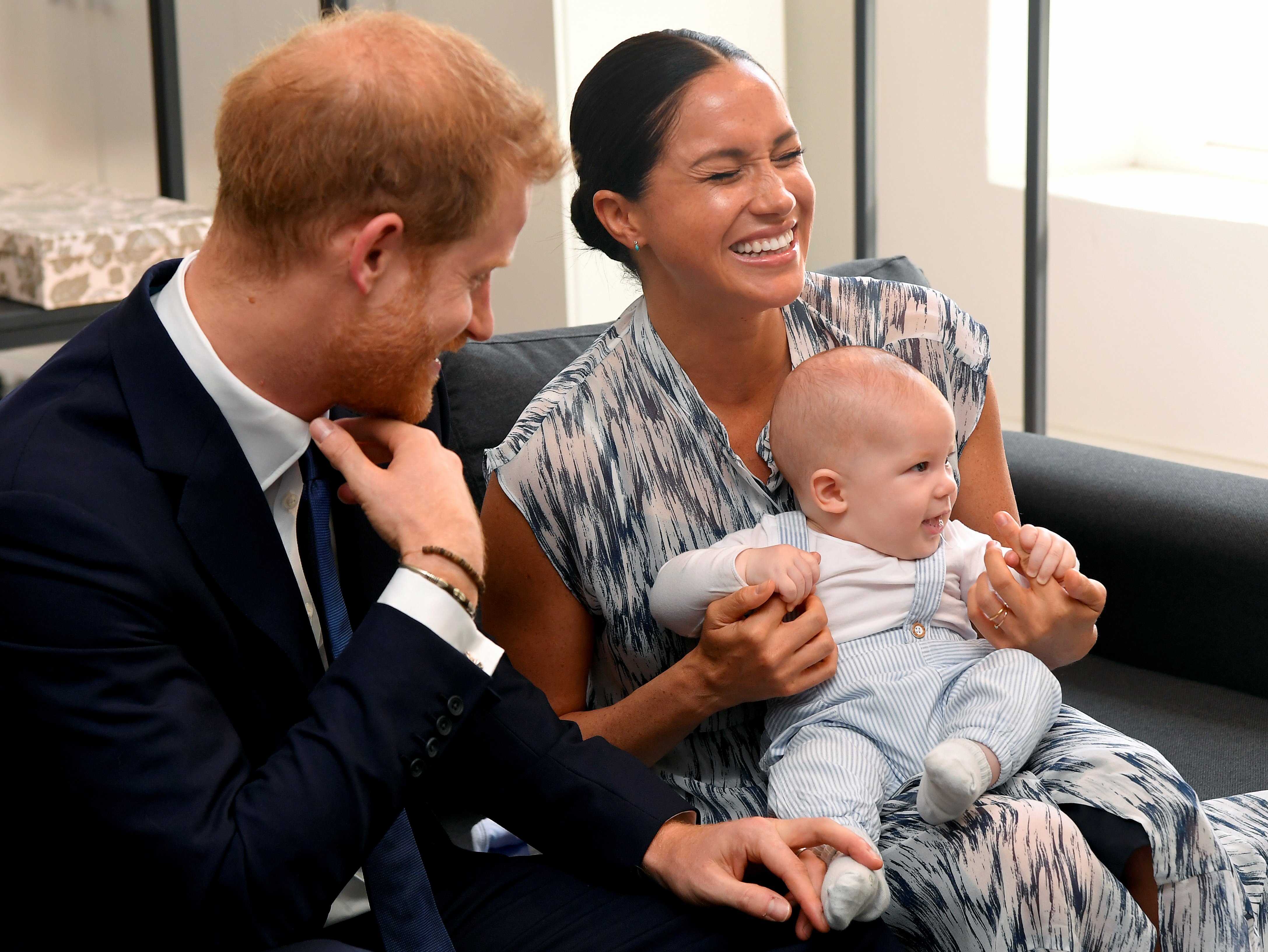 "He's an old soul!" added Meghan who held her son firmly as he playfully stood on the couch. Harry also said that he thinks Archie is used to the attention as cameras struggled to get pictures of the royal baby who is the spitting image of his dad.
Archie got an illustrated book written by the Archbishop, a children's book Bible stories, and a songbook
Archie reportedly remained in high spirits throughout the meeting and even shared a laugh with Tutu's daughter Thandeka Tutu-Gxashe, who was also present.
Here is the moment Archie met Archbishop Desmond Tutu along with mum and dad Meghan and Harryhttps://t.co/IxS1N8cDOO pic.twitter.com/xOXqTYWRVT

— ITV News (@itvnews) September 25, 2019
"You like me best, yes?" Thandeka joked with Archie, per Hello Magazine. "Oh, you like the ladies better, yeah?"
"He likes to flirt!" Meghan reportedly chimed in.
According to the outlet, the former "Suits" actress might have even revealed master Archie's nickname after saying "Oh, Bubba!" on at least two occasions.
Prince Harry and Meghan Markle's African tour continues with a special appearance from baby Archie! @keirsimmons has all the details. pic.twitter.com/oCjo4ug5zo

— TODAY (@TODAYshow) September 25, 2019
For the meeting, Meghan and Harry dressed Archie in a pair of blue-and-white striped organic cotton dungarees from H&M that retails for around $16, a white t-shirt, and light-colored socks.
The royal family left Tutu's foundation in Cape Town with several presents, CNN reported. Archie got an illustrated book written by the Archbishop, a children's book Bible stories, and a songbook.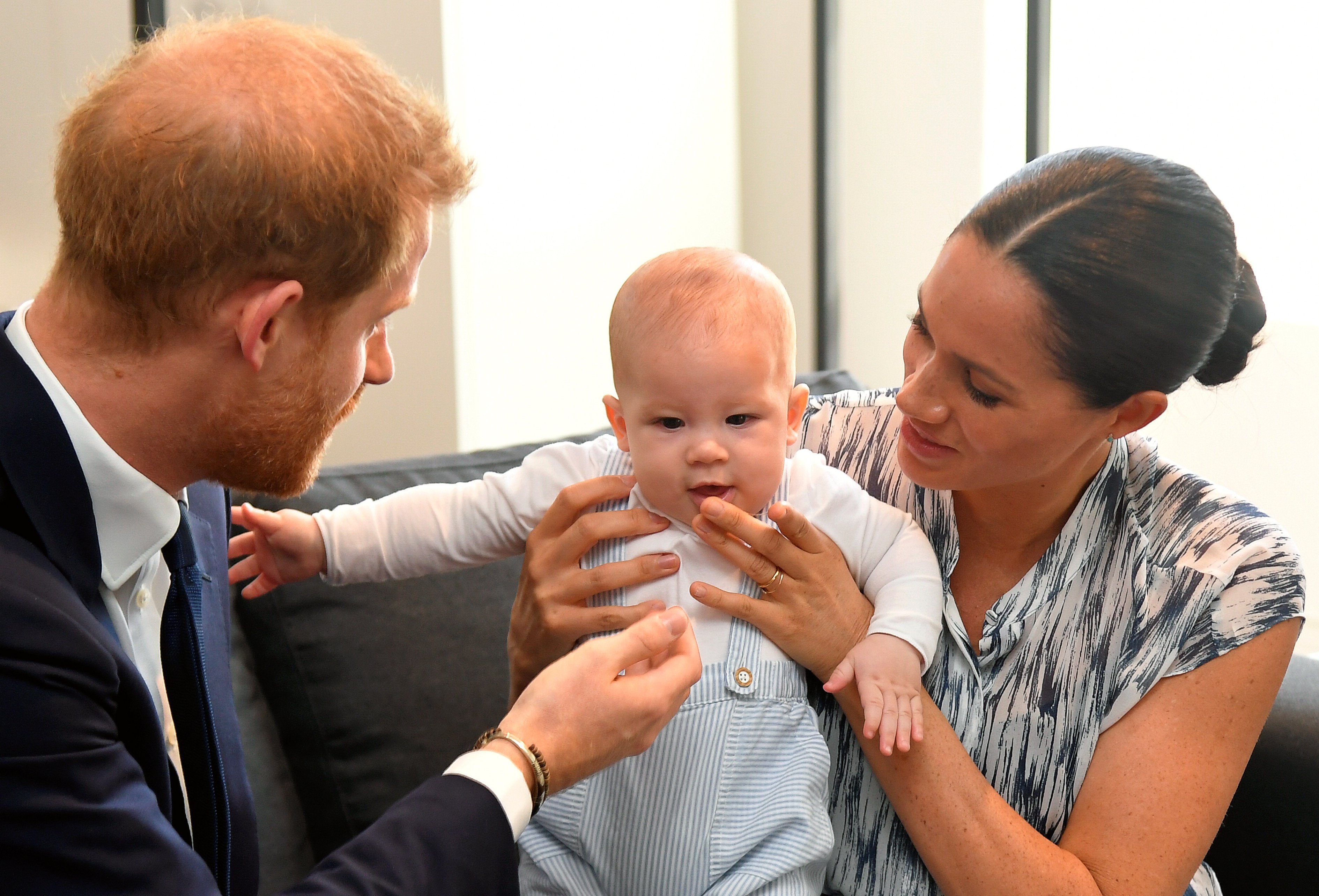 Harry, on the other hand, was given a framed photograph of his mother Princess Diana meeting South Africa's freedom fighter and president, the late Nelson Mandela, in 1997. The prince was also given a second copy for his brother William, the Duke of Cambridge.
The Duke and Duchess of Sussex shared several moments from the visit to their Instagram page, including one of the Archbishop pressing a kiss to Archie's forehead.
"Thank you, Archbishop Tutu, for your incredibly warm hospitality, Archie loved meeting you!" the couple captioned the post.
In another photo of the family and Tutu, Meghan and Harry said they were "honored" to introduce their son to "one of the world's great champions of equality."
Meghan, Harry, and Archie arrived in South Africa on Monday for their first royal tour as a family, kicking off the 10-day engagement that will see the prince also visit Botswana, Angola, and Malawi, while his family remains in South Africa.