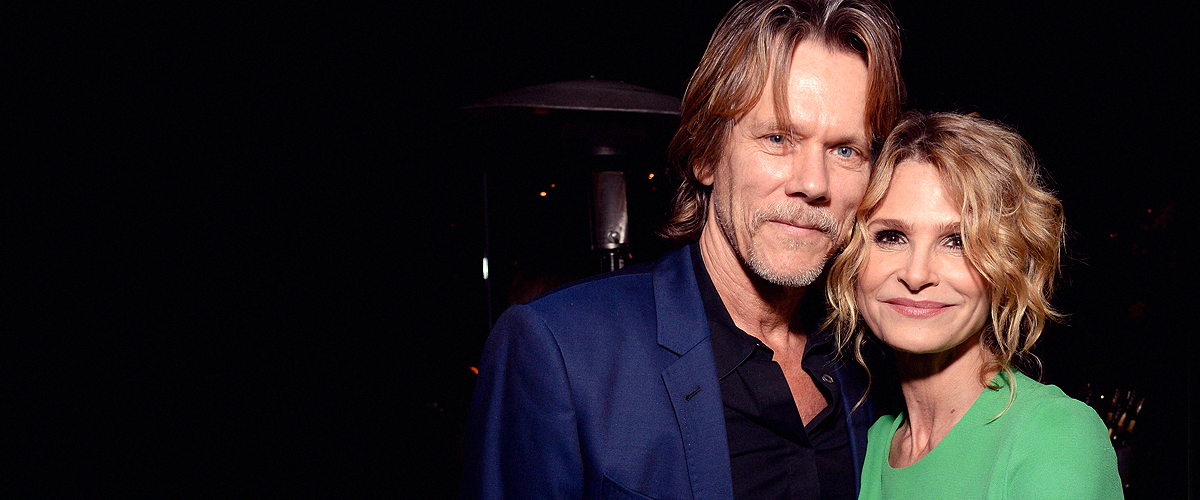 Getty Images
Kevin Bacon on Making His Marriage Work: 'We Are Kind of Meant to Be Together'

Kevin Bacon's words about how his marriage works don't sound very confident, but the proof is in the pudding, and it's been 31 years for the "Footloose" actor.
When Kevin Bacon was asked by Larry King about how he keeps his marriage going, the actor's response was a bit underwhelming but perhaps as realistic as it gets.
Bacon has no secret to his long-lasting marriage
Bacon, 61, and his wife Kyra Sedgwick, 54, have been married since 1988. By any standards, that's a commendable feat. By Hollywood's standards, it's extremely rare and almost nonexistent.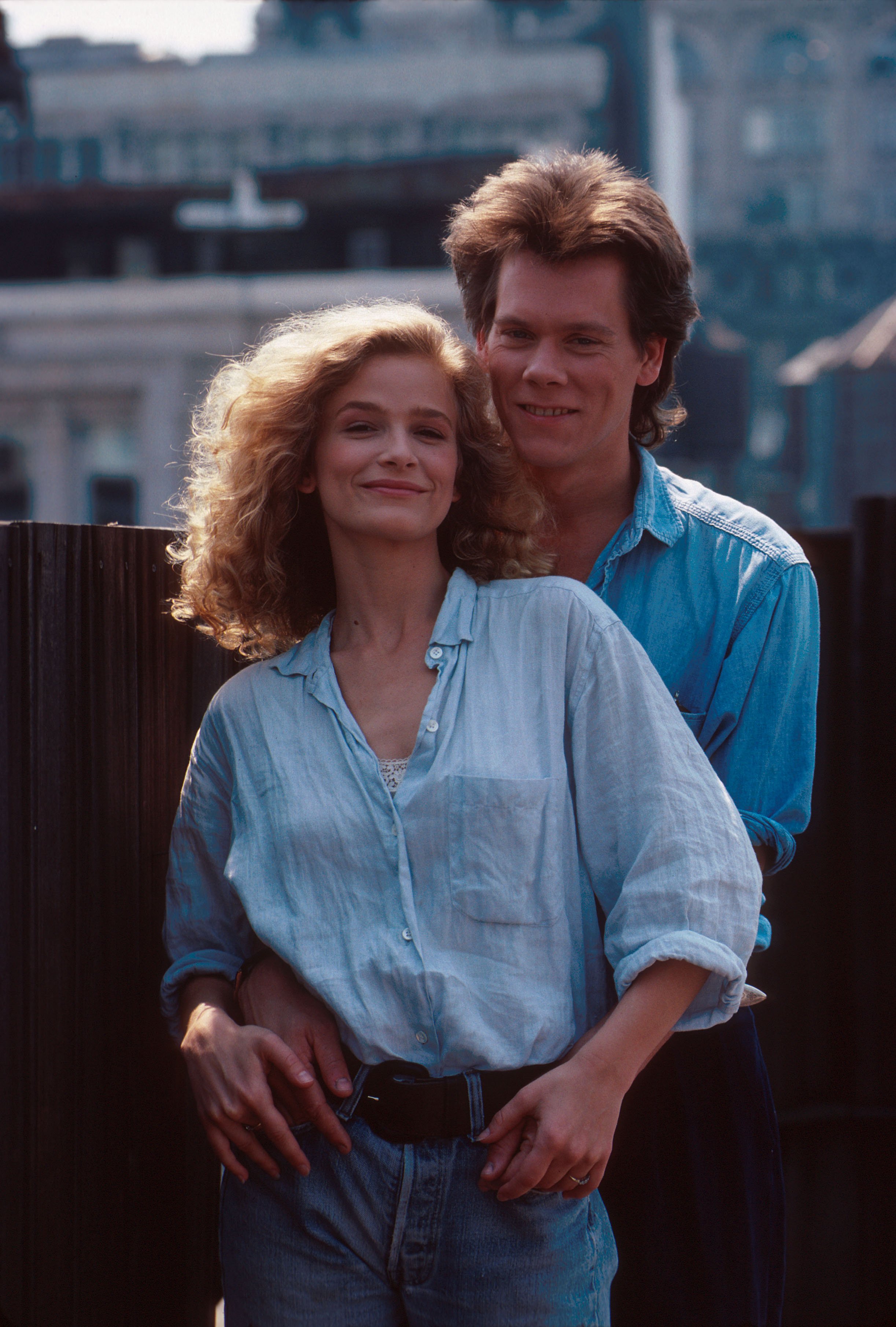 Kevin Bacon and Kyra Sedgwick pose for a shoot in New York in August 1988 | Photo: Getty Images
The "X-Men: First Class" actor insisted that there's no secret to his relationship, it's just that he and his wife greatly enjoy each other's company.
He added: "I think that we are kind of meant to be together." We're gonna ignore that "kind of" part. The pair not only can work and live together, but they've brought up two great kids.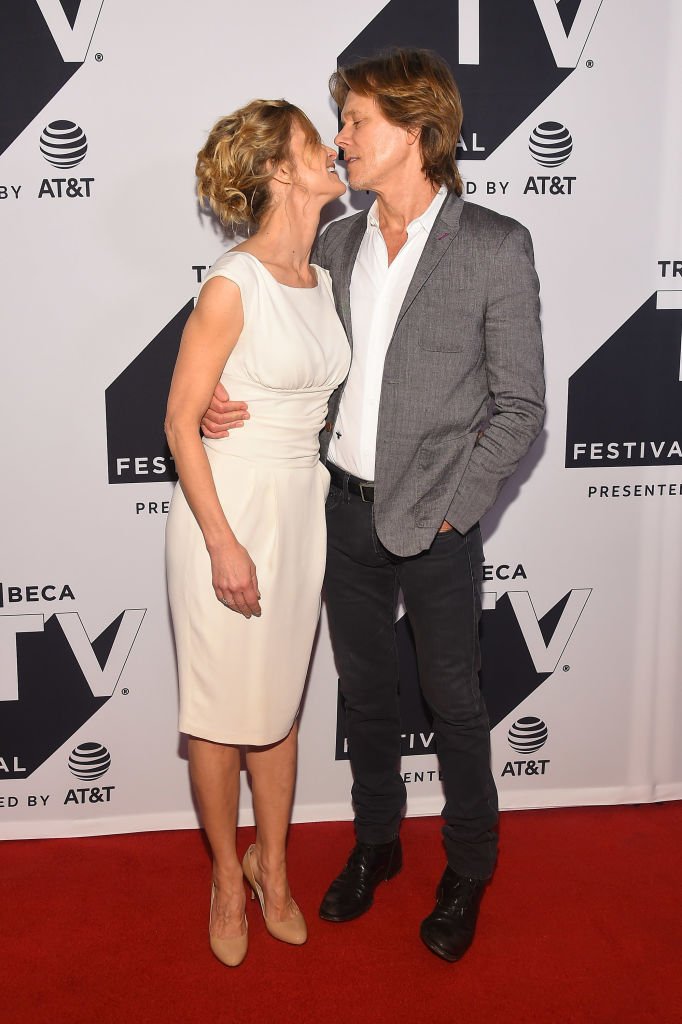 Kyra Sedgwick and Kevin Bacon attend the Tribeca TV Festival in New York City on September 24, 2017 | Photo: Getty Images
His wife wasn't sold on him at first
Bacon and Sedgwick first met when they were teens, but that meeting passed without incident. According to the Huffington Post, they officially met on the set of "Lemon Sky" in 1987.
At first, Sedgwick determined that Bacon wasn't at all her type. In an interview with Redbook magazine, she said, "I vividly remember looking at his butt when he walked away after we first met and thinking, 'Well, I guess some girls like that.' "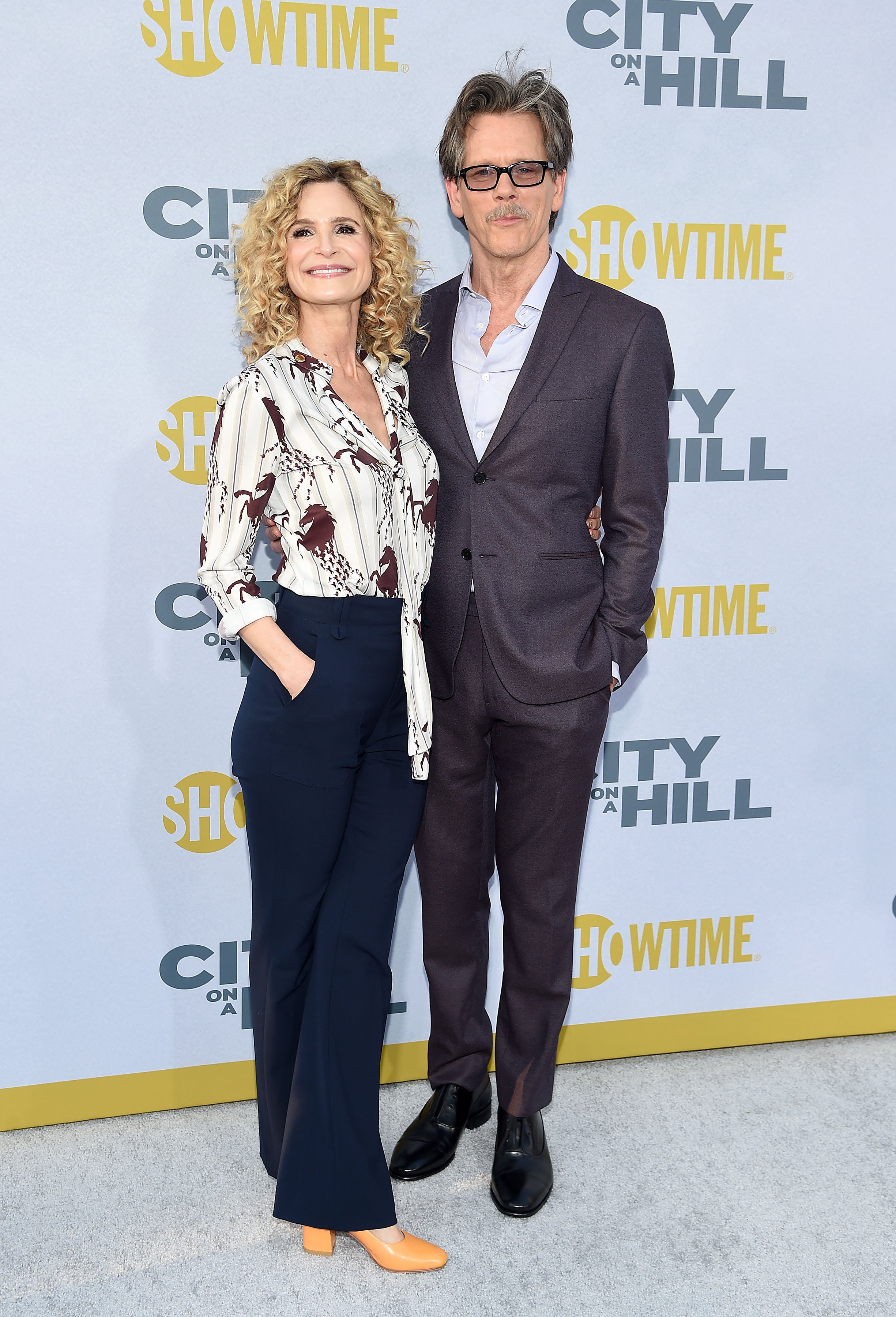 Kyra Sedgwick and Kevin Bacon attend Showtime's "City On A Hill" in New York City on June 4, 2019 | Photo: Getty Images
Now, Sedgwick says its one of her favorite parts of her man. The pair were engaged on Christmas Eve in 1987. They got married the next year and Sedgwick still isn't sure how she managed to those first for years.
Sedgwick was self-admittedly clueless when she got married
The actress said that she barely knew her husband in those early years of marriage due to her youth, and he likewise didn't know her. One thing's for sure is that they loved each other.
In a sweet anniversary post which Sedgwick shared earlier this month, she called herself clueless around the time she got married in her early 20s but gave herself credit for doing that one thing right.
Bacon also shared an Anniversary post which featured a hand-written note from Sedwick which he described as "the antidote to jet lag" after a 12-hour trip.
Bacon actually thinks marriage secrets are "disrespectful" and you shouldn't listen to them
Another time when Bacon was asked about his marriage by Fox News, he reportedly said that there's simply no way "to summarize a 30-year relationship" and called it "disrespectful."
His final answer was that he doesn't know. What we do know is that he still loves his gorgeous wife and that they're a team. For their 2018 anniversary, the pair treated us to a duet of the Bee Gees' "To Love Somebody."
Back in 2015, Bacon joked that the so-called secret was to not listen to celebrities' advice on the matter. His wife, though, is a bit more open about their marriage longevity.
Sedgwick and Bacon are related but they're still learning about each other
In 2013, the couple agreed to go on PBS' "Finding Your Roots" where they learned that they were ninth cousins once removed. It didn't faze them — in fact, Sedgwick expected it.
Sedgwick even reportedly said that she "acted" surprised for the segment. In real life, however, she's constantly surprised by her husband and the "sides to [him] that she's still learning."
The Redbook interview saw Sedgwick open up about the fact that she and Bacon are still interested in each other to this day. Furthermore, they grew in trust and dependency.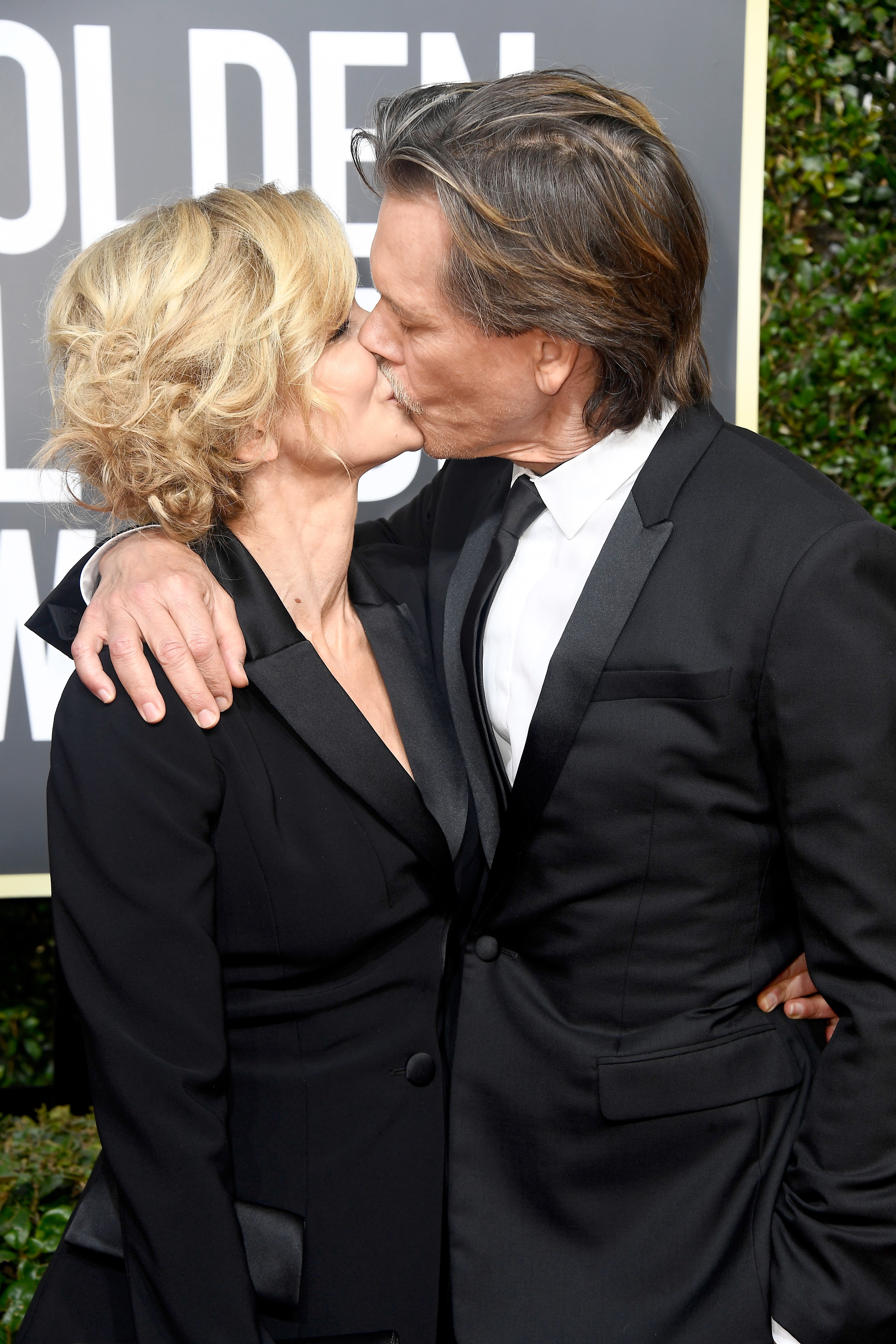 Kyra Sedgwick and Kevin Bacon attend the 75th Annual Golden Globe Awards in Beverly Hills, California on January 7, 2018 | Photo: Getty Images
Sedgwick spilled the beans on their marriage
Additionally, the pair had decided early on that they would always work things out no matter what. Having kids — Travis Bacon, 30, and Sosie Bacon, 27 — didn't change that.
In fact, Sedgwick believes that her and her husband's relationship is still the number one priority because it takes the pressure off the kids and sets an example that they should pursue their own dreams.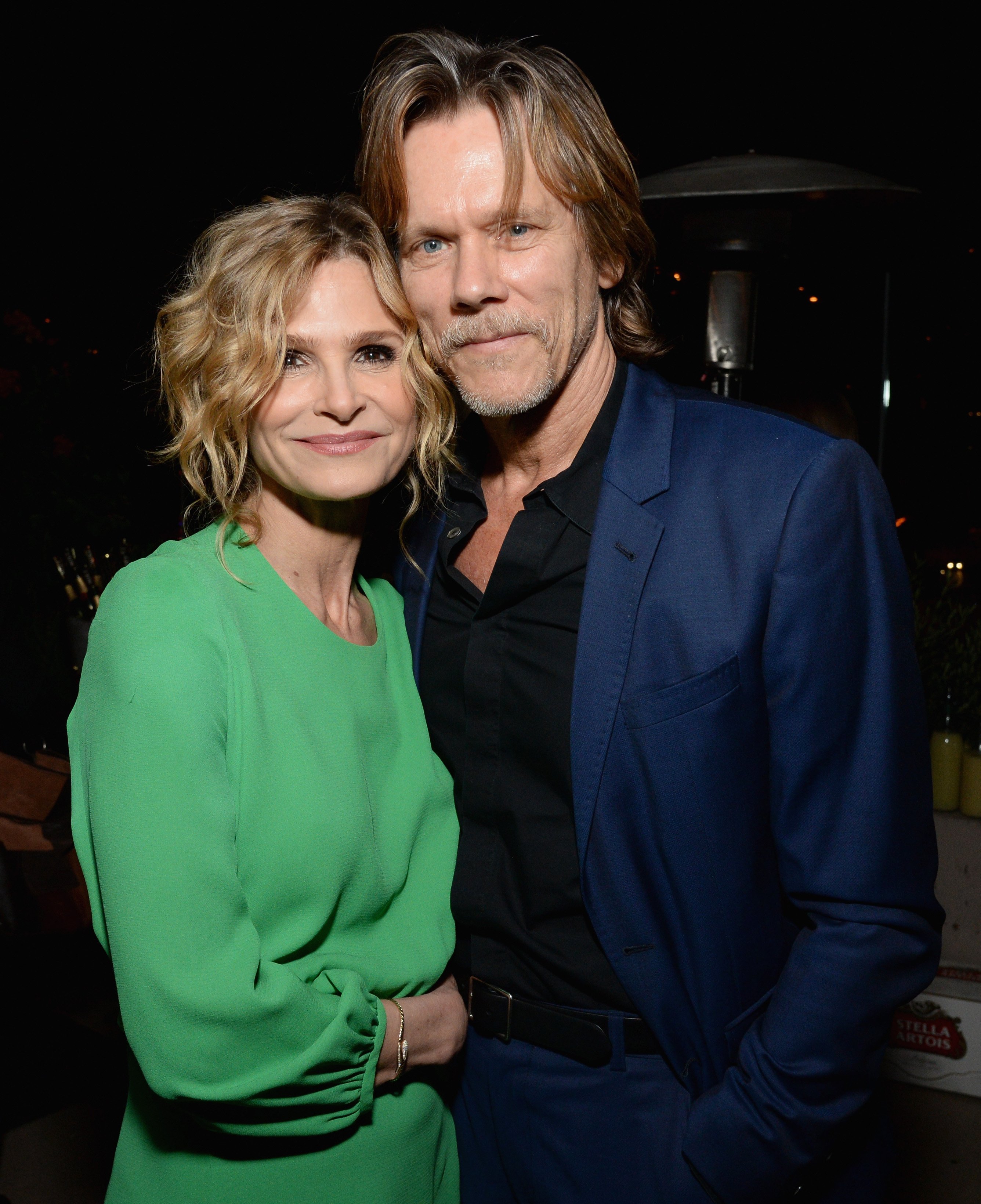 Kyra Sedgwick and Kevin Bacon attends the 75th Anniversary of The Golden Globe Award Season in West Hollywood, California on November 15, 2017 | Photo: Getty Images
In another interview, "The Closer" actress embarrassed said kids by admitting that sex is also a "really important" part of keeping her marriage alive and that desire is still present.
They're still very much in love and their kids are better off for it
She added:
"When he walks into a room, I'm still... I mean, my heart gets a little fluttery and I think, Oh! He's so cute. He's so hot. That's literally the first thing I think."
The couple's kids weren't lucky like their parents to meet the love of their lives so young. Travis is busy as a recording engineer, producer, and actor.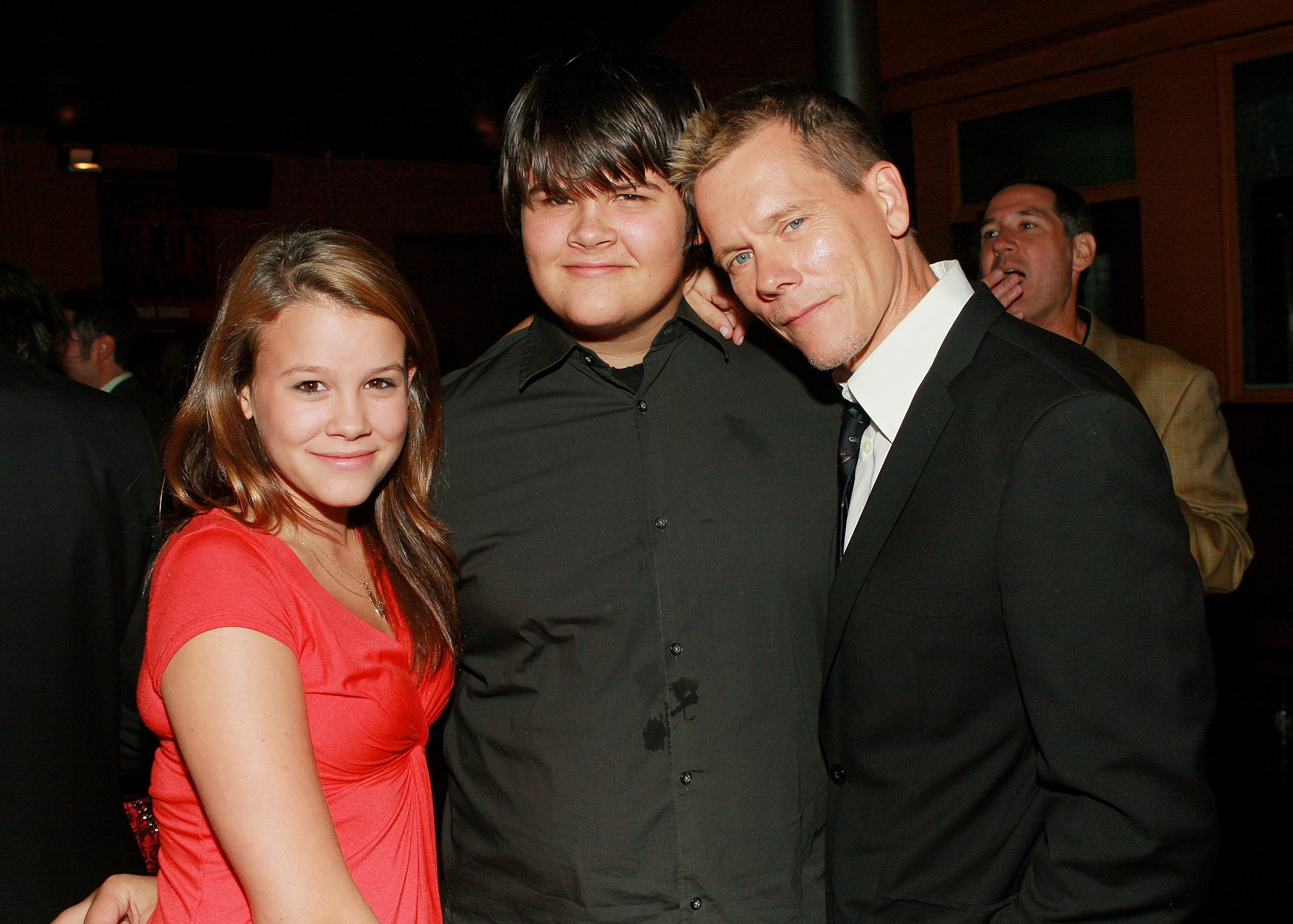 Sosie Bacon, Travis Bacon, and father Kevin Bacon attend the after party for the "Death Sentence" premiere in New York City on August 28, 2007 | Photo: Getty Images
Meanwhile, daughter Sosie followed directly in her parents' footsteps and is an actress. She can be seen on Netflix's popular series "13 Reasons Why" and on 2019's "The Last Summer."
Please fill in your e-mail so we can share with you our top stories!