Princess Eugenie and Mom Sarah Ferguson Are 'so Happy' After Princess Beatrice Engagement News
There is another royal wedding to look forward to as news of Princess Beatrice's engagement hits the media. The announcement has elicited excited reactions from members of the royal family and most notably, Princess Eugenie and Sarah Ferguson. 
As if planned, Ferguson and Eugenie shared pictures of Princess Beatrice and her fiance, Edoardo Mapelli Mozzi, some two hours ago.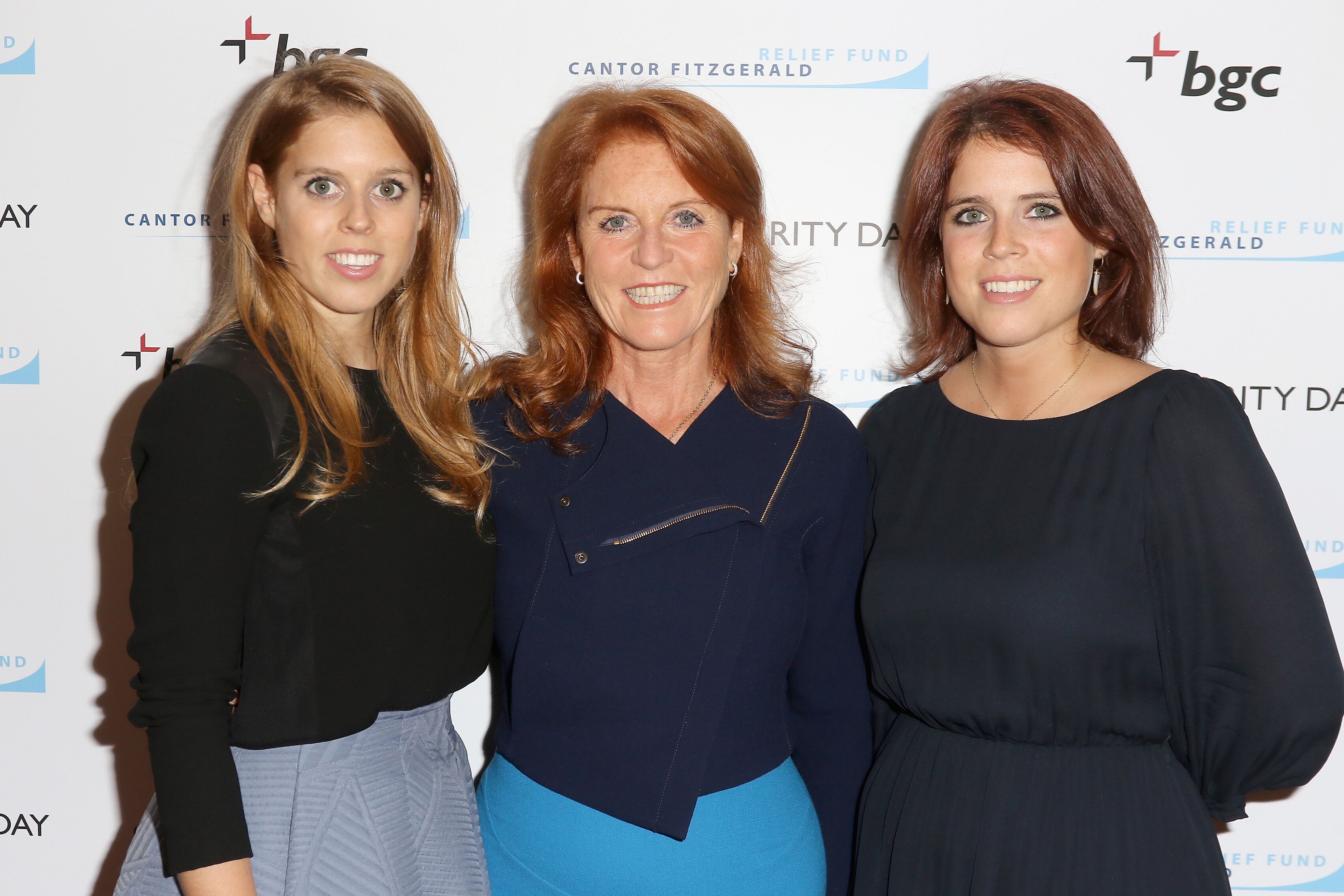 Princess Eugenie, who is Beatrice's younger sister, is overjoyed, and her emotions come across clearly as she shared three pictures of the beautiful couple. 
The pictures all have Edoardo, who is nicknamed Edo, wearing a white shirt and black pants while Princess Beatrice wore a colorful floral dress. 
Beatrice's floral dress is just the perfect match for Edoardo's simple outfit. It was designed with puffy sleeves, a round neckline and flattered Beatrice's figure as she was held in an intimate pose by Edoardo. 
An excited Eugenie penned down a sweet message to accompany the snaps. She proudly declared that the vibrant snaps were all taken by her and fondly congratulated the couple. She wrote:
"Beabea - wow! I'm so happy for you my dearest big sissy and dear Edo. It's been a long time coming, and you two are meant to be."
The caption is concluded with Princess Beatrice and Edoardo's official announcement of their wedding. There is, however, one other woman that is overjoyed by the news of Princess Beatrice's engagement, and it is her author mother, Sarah Ferguson. 
Much like her youngest daughter, Princess Eugenie, Ferguson took to Instagram to share a series of pictures of the couple. She shared two of the three images taken by Eugenie and four others by Misan Harriman. 
Via her caption, Ferguson shared an emotional message as regards the news of Beatrice's engagement. She wrote,
"I know what a mother feels, so I have tears of joy. I am so proud of this sensational news. Andrew and I are just the luckiest people ever to have two great sons in law." 
She finished off the caption by crediting Eugenie as the photographer of the colorful snaps. She also acknowledged that this is because her daughters "are so close" and that the soon-to-be-married couple especially wanted Eugenie to capture "this special moment."
News of Princess Beatrice's engagement to her millionaire boyfriend, Edoardo, surfaced on The Daily Mirror a few hours ago. They share that the Buckingham Palace made the announcement and that the couple, who first started dating in 2018, plans to tie the knot in 2020.