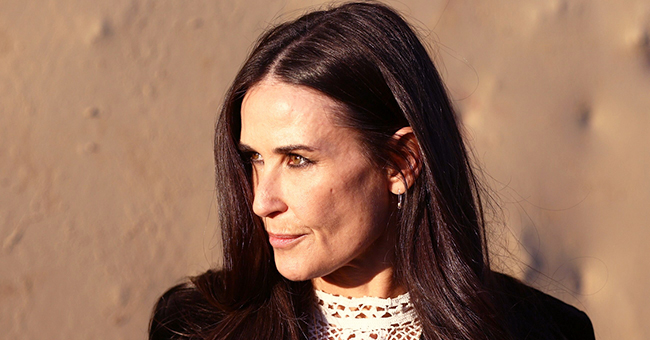 Getty Images
Actress Demi Moore Admits to Cheating on First Husband Freddy Moore in New Memoir 'Inside Out'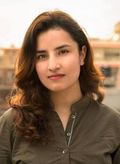 Actress Demi Moore's newly released memoir gives an enlightening insight on her life including one incident of her infidelity towards her ex-husband, Freddy Moore.
The "Blood Diamond" star Demi Moore bared her soul out in her memoir "Inside Out" which was released on September 24.
The emotionally charged memoir chronicles the major events of her life, giving readers an intimate tour into her world.
"I snuck out of my own bachelorette party and went to his apartment."
A SECRET FROM HER PAST
In the memoir, Moore laid out many intimate details about her life including the one when her mom "sold" her to a man for $500.
Her memoir accounts revealing stories from her past that are far from perfect. One of such incidents mentioned in the book is about how she cheated on her first husband before their wedding.
Demi Moore during "The Women's Cancer Research Fund's An Unforgettable Evening Benefit Gala. | Source: Getty Images
The actress admitted in the memoir that she cheated on her first husband, Freddy Moore, during her bachelorette party.
"The night before we got married, instead of working on my vows, I was calling a guy I'd met on a movie set," Moore writes in her memoir.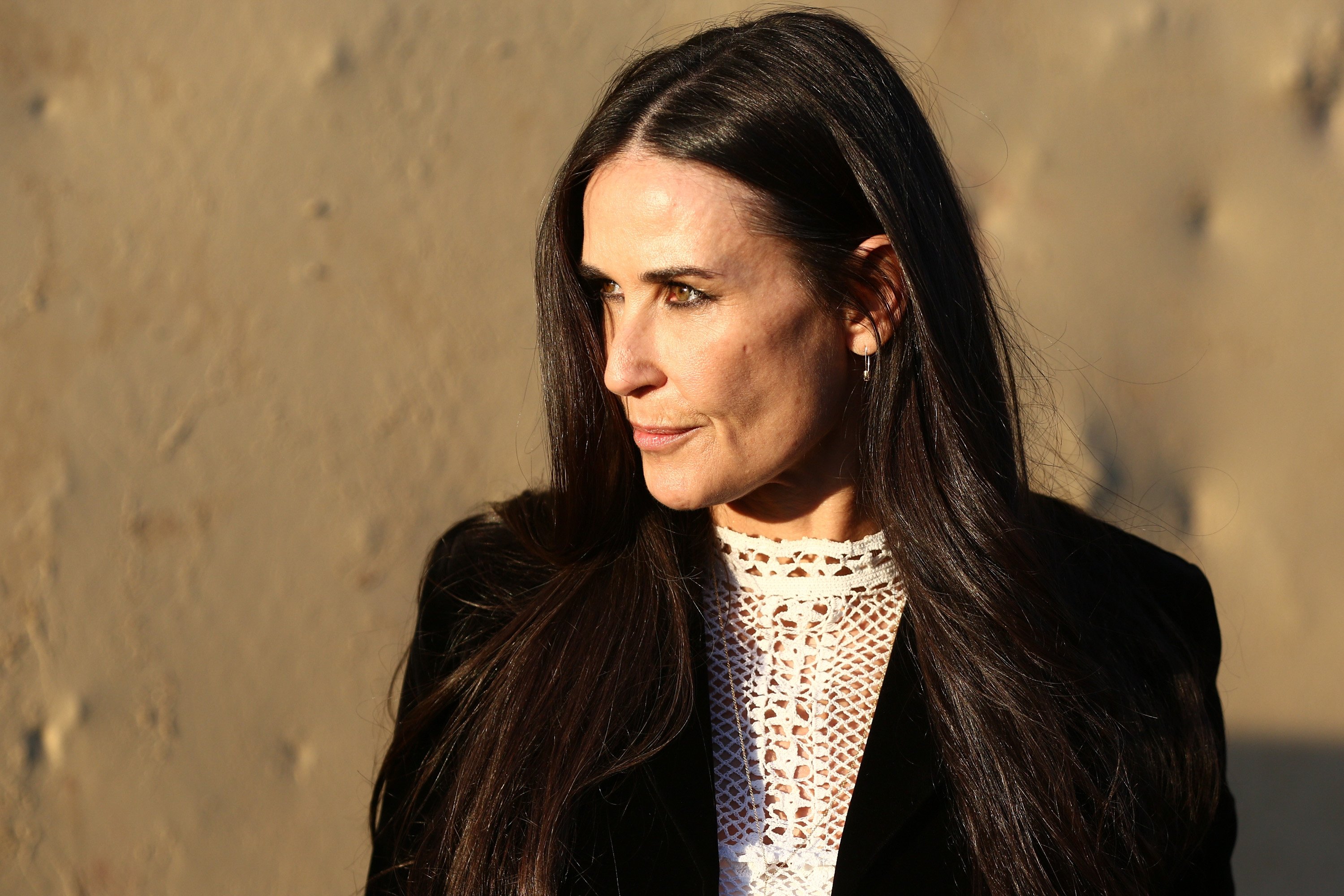 Actor Demi Moore attends the Christian Dior Cruise 2018 Runway Show. | Source: Getty Images
WHY DID SHE CHEAT?
After making the intimate revelation, the actress went on to write that she cheated because she could not face reality.
"Why did I do that? Why didn't I go and see the man I was committing to spend the rest of my life with to express my doubts? Because I couldn't face the fact that I was getting married to distract myself from grieving the death of my father," she noted. "Because I felt there was no room to question what I'd already put in motion. I couldn't get out of the marriage, but I could sabotage it."
Demi and Freddy tied the knot when she was 18 in 1980. Five years later, the couple decided to go their separate ways.
Two years later, the actress married Bruce Willis. They are proud parents to their three children: Rumer, 31, Scout, 28, and Tallulah Belle, 25.
HER RELATIONSHIP WITH ASHTON KUTCHER
Moore and actor Ashton Kutcher started dating in 2003, roughly two years after Moore and Willis got divorced.
According to Moore, her relationship with Kutcher felt like she was in her twenties again.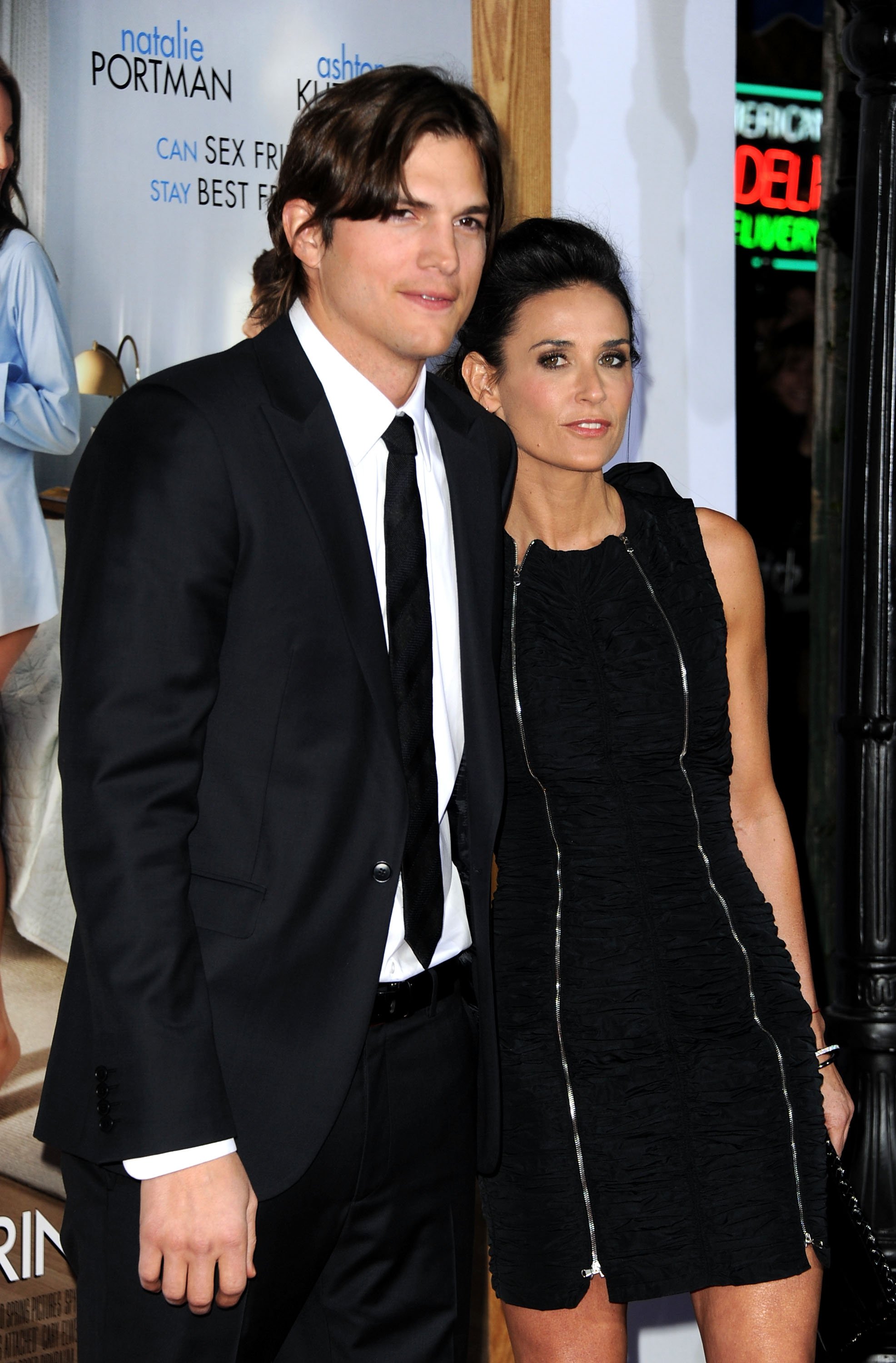 Ashton Kutcher and Demi Moore at Paramount Pictures' "No Strings Attached" premiere in 2011. | Source: Getty Images
"Like I could just go back in time and experience what it was like to be young, with him — much more so than I'd ever been able to experience it when I was actually in my twenties," Moore shared with The New York Times.
ADDICTION AND HEARTBREAK
When Moore and Kutcher were in a relationship, they got pregnant with their first child together. As reported by The New York Times, Moore lost her child when she was six months pregnant.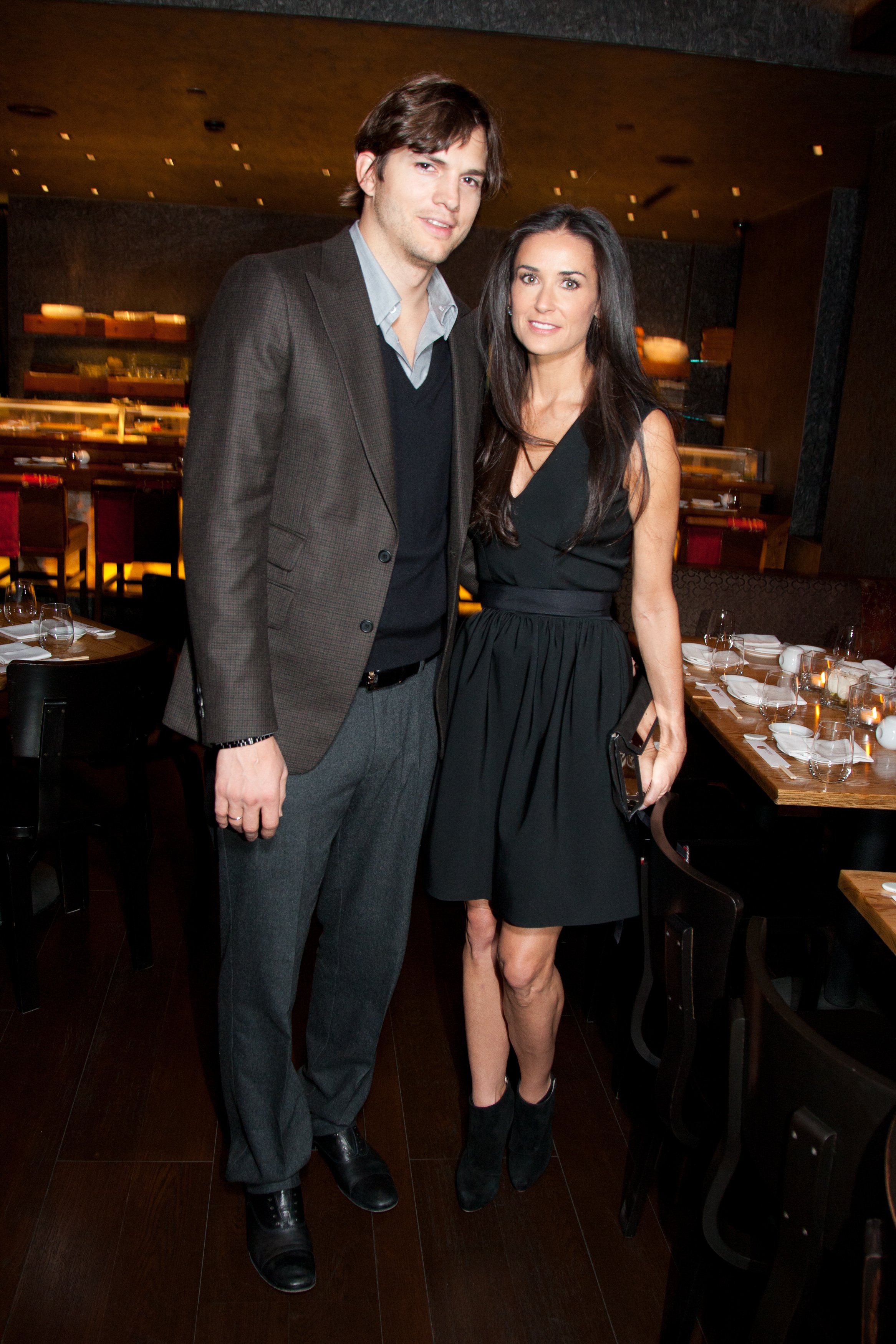 Ashton Kutcher and Demi Moore attend the Private Dinner after their Charity Gala in 2010. | Source: Getty Images
The couple got married in 2005 and reportedly went for fertility treatments. But Moore had started to drink and abuse Vicodin after losing her child.
Unfortunately, their marriage came to an end in 2005 after Moore learned that Kutcher had cheated on her.
Please fill in your e-mail so we can share with you our top stories!