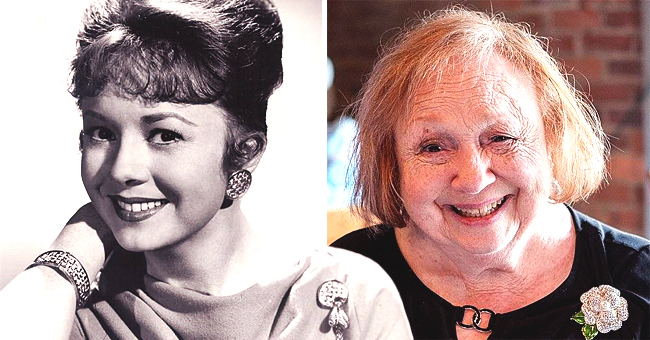 facebook.com/The Andy Griffith Show l facebook.com/Betty Lynn
Life of 'Andy Griffith Show' Star Betty Lynn after the Sitcom Ended
The talented actress had important roles in her film career. Unfortunately, after the successful series, she could not find any role that would allow him to continue his career.
Her role as the sheriff's sweet girlfriend attached to the iconic TV series "The Andy Griffith Show" was recorded in the audience's consciousness during the show's broadcast in the 1960s and has endured for all these years.
However, people fool themselves with Betty Lynn, because behind her image as sweet Thelma Lou is a strong woman. Let's take a look at the life of this beautiful and amazing woman.
DIFFICULT FATHER
Betty's mother made a bad husband's choice. Lynn has shared that when her mother Elizabeth Ann Lynn was pregnant with her, her father tried to shoot her in the belly. He was a very violent and explosive man.
When Lynn was 10 months old, her mother finally abandoned him and returned to her parents' house. She got divorced when Betty was 5 years old. The father figure in her life came from her grandfather, George Andrew Lynn, a railroad engineer.
FIRST STEPS IN THE SHOW
Elizabeth, Betty's mother was mezzo-soprano and taught her to sing and dance, then study at the Kansas City Conservatory of Music at five years of age. At 17 years old, she auditioned for the United Service Organizations (USO) and at 18 she went on tour with the organization to Asia, although her mother was not very happy with her departure.
Her activities included talking with patients in hospitals and being available to sing a repertoire of more than 700 songs.
HOLLYWOOD OPENS ITS DOORS
When Betty returned from WWII, she began her acting career in Kansas. Soon she managed to play roles in Broadway productions such as "Walk with Music," "Oklahoma!," and "Park Avenue."
Producer Darryl F. Zanuck of the 20th Century Fox discovered her while performing on Broadway and quickly signed a contract with her. Betty shared the screens on "Sitting Pretty" with Clifton Webb, Maureen O'Hara and Robert Young, and in "June Bride" with Robert Montgomery and Bette Davis.
Davis and Lynn shared an unlikely friendship. Sweet Lynn and not-so-sweet Davis had opposite temperaments but this was no obstacle to their friendship. Davis came to nickname her "Boo," and she always thought that Lynn's family members took advantage of her sweet character.
At this time Lynn had bought a beautiful house where she lived with her mother Elizabeth, and her maternal grandparents. She also took care of her other relatives and their needs, so she had to nurse several times for several of them.
Davis advised her to be tougher and think more about herself, otherwise, she would never be a star. Lynn agreed with her because she was not willing to stop being who she was. Later in life, Lynn has always been surrounded by her family and loving people who have taken care of her. Davis did not run with the same fate.
THELMA LOU COMES TO YOUR LIFE
When she was invited to be part of "The Andy Griffith Show," Betty had only seen two episodes of the show, but she found it hilarious. Her contract contemplated payment of $ 500 for each one of the 26 episodes she made until the 5th season when her boyfriend in the series, neurotic deputy Barney Fife, played by Don Knotts, left the program.
Knotts left the series for a role in another show and there was no reason to keep Thelma, but that role was enough to mark Betty Lynn's life and career forever. The only thing she could achieve by finishing her role in "The Andy Griffith Show," was small roles in television, but she could never leave Thelma behind.
Although Betty lived relatively well in Los Angeles, a couple of burglaries in her home caused fears and material losses. After the last one, she was living in a hotel and was invited, as every year, to spend time at the Mount Airy retirement home.
RETIREMENT
The small town of Mount Airy was the inspiration of Mayberry, the fictional town where "The Andy Griffith Show" takes place. Every year The Surry Arts Council organizes Mayberry Days, a festival where fans of the show attend and meet their beloved actors.
On that occasion, Tanya Jones, executive director of the Surry Arts Council arranged for Lynn to stay a few more days after the festival. She never returned to Los Angeles. Since then she lives surrounded by the love of the inhabitants of the town and from time to time he goes out to sign autographs and to talk about the show that marked her life.
Betty Lynn never married or had children, although she dated several men during her time in Hollywood, only one captured her heart. She got engaged three times with a lawyer.
However, four days before the wedding, Betty decided to cancel her because her fiance had a relationship too close with a woman named Marilyn, and that was something Betty would not allow in her marriage. Lynn is a very sweet woman indeed, but also very strong.
Please fill in your e-mail so we can share with you our top stories!