Michael Douglas Reveals Wife Catherine Zeta-Jones Still Gives Him Butterflies
Michael Douglas, the multi-awarded actor best known for "The Streets of San Francisco" and "One Flew Over the Cuckoo's Nest," admitted that his wife Catherine Zeta-Jones still gives him butterflies.
Those who have followed Michael and Catherine's relationship over the years probably know already that the actor is very romantic. The cheesy yet adorable thing that he said at the BAFTA Tea Party on September 21 proves it.
"I want to father your children."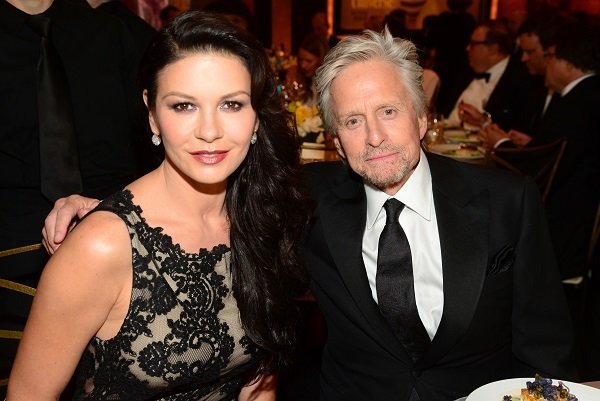 Catherine gives him butterflies
"She does [still give me butterflies]," said the actor. "She cleans up pretty good," Michael added, referring to how his wife can look surprisingly beautiful and sharply-dressed whenever she wants to.
He also thanked God for having Catherine by his side during the 2019 Emmy Awards ceremony for which he got a nomination for Best Actor in a Comedy Series for playing Sandy Kominsky on the Netflix show "Kominsky Method."
They enjoy going to such ceremonies together
Apart from that, Michael admitted that he and his wife enjoy going to such ceremonies to reconnect with old friends and to "see people we love or admire.
"We're fans to of a lot of the stuff that we see on television and in the films, so that part is great and sort of treat it like a real experience rather than a necessity or part of your requirements," the actor added.
Michael's cheesy side
Speaking of Michael's romantic nature, Catherine shared the loving and cheesy chat-up line he used to gain her love: "I want to father your children."
The actress confessed that, after a few months, she was already in love with him despite their 25-year age gap. At that point, she wanted to make sure that Michael really meant what he initially said.
She asked if he really wanted children even though he already had a son, Cameron, at that point. If he said no, she would have to walk away because she admitted that she couldn't live without having children.
Thankfully, Michael said that he wanted kids too, and the rest is history. They married in 2000 and have two children already: Carys and Dylan Douglas.