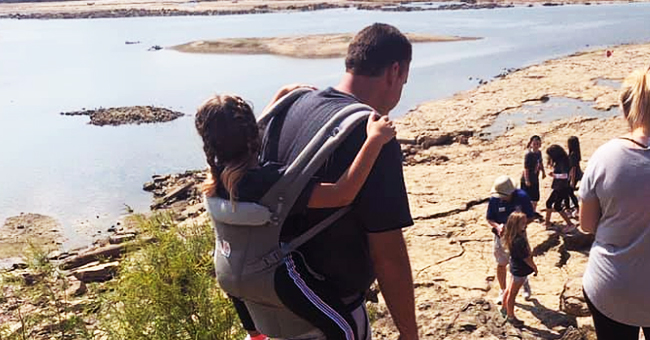 facebook.com/TeamRyanSB
Kentucky Teacher Carries Wheelchair-Bound Student on His Back so She Could Attend Field Trip
A 10-year-old girl with Spina Bifida got a chance to go on a school field trip thanks to a wonderful teacher at Tully Elementary School, Kentucky. Their heartwarming story took the Internet by surprise.
Ryan King, a 10-year-old elementary school student, received a permission slip for a school field trip. Her mother was already planning an alternate plan because the trip was "NOT accessible" for Ryan.
Ryan was born with Spina Bifida, a congenital disability marked by an underdeveloped spine and spinal cord. The condition has left Ryan relying on a wheelchair to move around.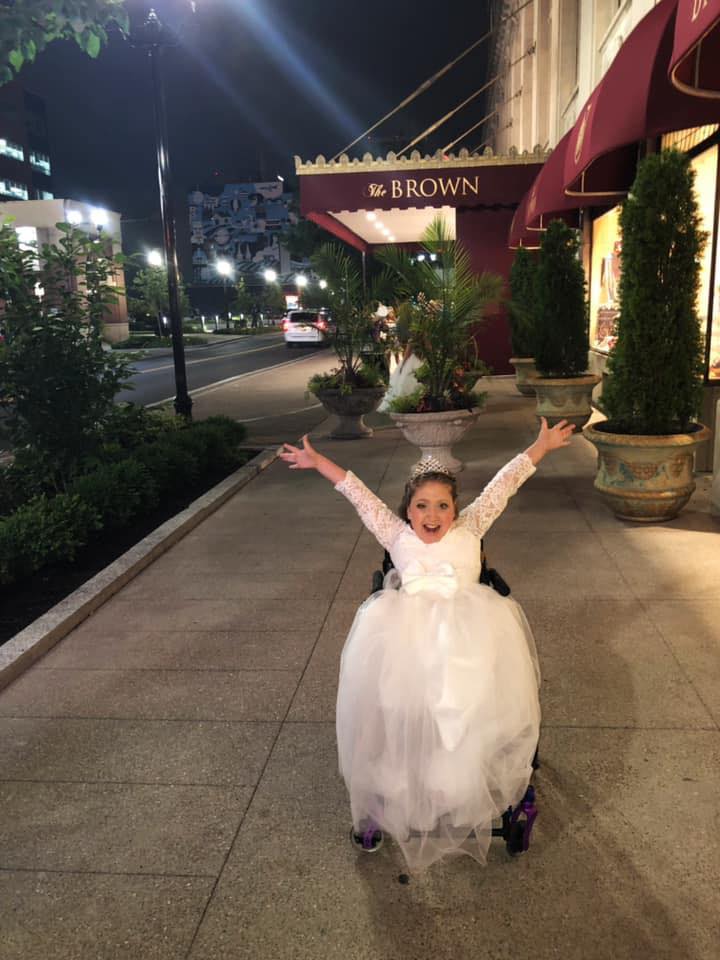 Young Ryan King posing for the camera thanking everyone for 8,000 likes on Facebook | Source: facebook.com/TeamRyanSB
THE SCHOOL FIELD TRIP
Tully Elementary was planning a hiking trip for the students on September 20, and it was not the ideal place for a wheelchair. Ryan's mother, Shelly King, was already planning an alternate trip for her daughter, a helping hand came to the rescue.
Jim Freeman, a teacher in Tully, proposed to carry little Ryan on his back on the trip. Freeman wasn't Ryans teacher and seldom interacted in school.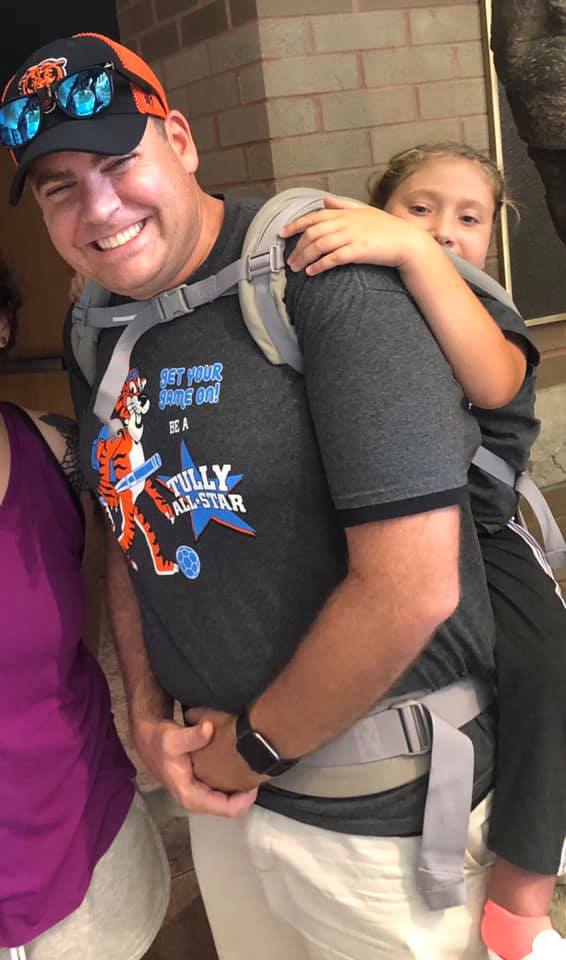 Teacher Jim Freeman and Ryan King ready for the school trip | facebook.com/TeamRyanSB
THE TRIP MUST GO ON
King agreed to the proposal, and several sweet photographs hit the Internet of the teacher-student duo exploring the fossil beds and river banks. "She is sooooo [sic] excited to do this indepdent [sic] from me, Omg MELT MY HEART," King wrote in her post.
"What I did was nothing out of the ordinary. This was just a physical act you can see."
Freeman carried Ryan on his back with the help of a carrier while she held on to his shoulders. The teacher carried Ryan on his back in the 90-degree heat for more than an hour.
KING'S APPRECIATION FOR FREEMAN
King expressed how Freeman helped her daughter join in on the school trip and made her day. She talked to CBS News and spoke about what Freeman said when he proposed to carry her during the trip.
"Hey, I'll carry her, no big deal," she said of Freeman's proposal. "That's 50 pounds dead weight, she can't wrap her legs around you."
King also mentioned that she was used to carrying Ryan around, but that was because she was her mother, and it was great to see someone who genuinely wanted to help out.
FREEMANS COMMENT ON HIS DEED
Freeman commented on their story during his talk with "WKLY News." "This is just one physical act that you can see, but we do this countless times throughout the school day and throughout the year."
While King feels overwhelmed by the teacher's actions, Freeman stayed humble about his act. He spoke to "WKLY News" and mentioned that his deed simply fell into the public eye.
Please fill in your e-mail so we can share with you our top stories!