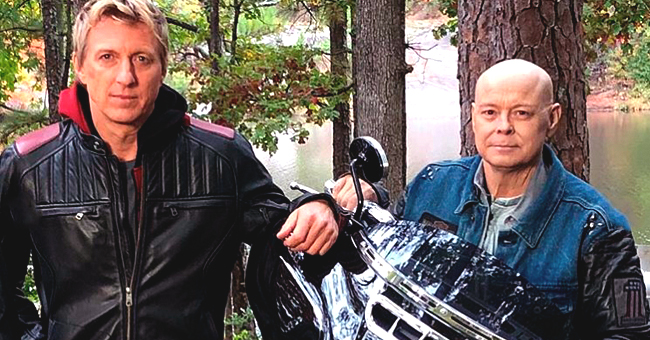 instagram.com/william_zabka
'Cobra Kai' Star William Zabka Shares Tribute to 'Karate Kid' Star Robert Garrison after His Death
William Zabka takes to social media to publicly mourn the loss of actor Robert Garrison who he revealed he first met while auditioning for the 1984 drama, "The Karate Kid."
Late Saturday, a grieving Zabka shared a series of pictures with the public via his official Instagram, @william_zabka.
The pictures total nine in number and all capture treasured moments Zabka has had with Garrison.
While they all elicit grief, the first is the most striking as it captures the stark difference between a young Garrison and him before his sudden demise.
It is a mix of two photos of Garrison – one is from recent years while the other is a still taken while he was filming "The Karate Kid."
The other pictures that follow are those taken during memorable events in the years since their first encounter on the sets of the famous classic.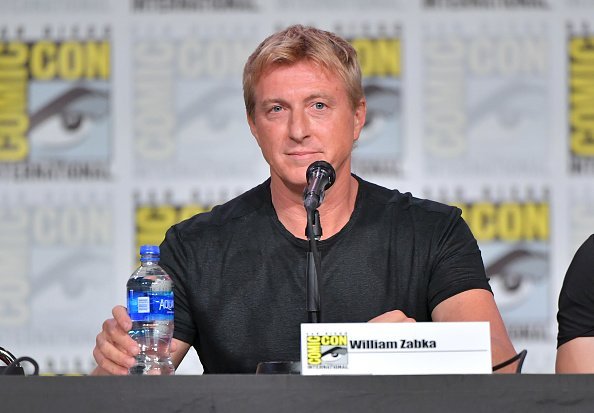 William Zabka at the Comic Con to talk on "Brave Warriors" on July 19, 2019 | Photo: Getty Images
Zabka let on his heart-rending grief as he penned down a lengthy message about Garrison who reportedly died after battling kidney and liver diseases.
"Yesterday the world lost a beautiful soul and an incredibly gifted actor, and I lost one of my dearest friends — the one and only, Rob Garrison. Rob and I met when we were auditioning for 'Karate Kid,'" he started.
The caption continues with Zabka explaining how he and Garrison quickly became friends and how they managed to stay strong even long after filming the movie.
"We instantly connected and became friends while filming the movie. Our friendship grew stronger over the many years since then," Zabka wrote.
He went on to fondly describe Garrison as a "true thespian" while recalling what working with him had been like.
"Rob was a true thespian — an 'actors actor.' Working with him was always natural and effortless. He elevated every scene and moment inside of them. Outside of acting, he was one of the most selfless and wonderful human beings I've ever known, and I will miss him immensely." – Zabka
Zabka concluded his message with words of appreciation for fans for the "tremendous outpouring of love & respect" Garrison has received since news of his death.
Zabka's emotional post has since drawn attention with many fans taking to the comments section of his post to share their condolences.
One such fan, @bigbeardedvet wrote:
"Sending all my love and positive vibes to you bro. You both rock :) God bless!"
While another, @xvxlid_red, wrote, "He was so cool noooooo," alongside crying emojis.
Garrison passed away on Friday, September 27, at the age of 59, reports share. He will be sorely missed, but his many works are enough to keep his memories evergreen.
His film credits include playing the character of Tommy in the 1984 film "The Karate Kid," the 1986 sequel "The Karate Kid Part II" and most recently in the YouTube Originals series "Cobra Kai," which picked up on the lives of characters from the film franchise after they became adults.
Garrison is survived by his brother, Patrick, and Patrick's wife, Linda. May his soul rest in peace.
Please fill in your e-mail so we can share with you our top stories!