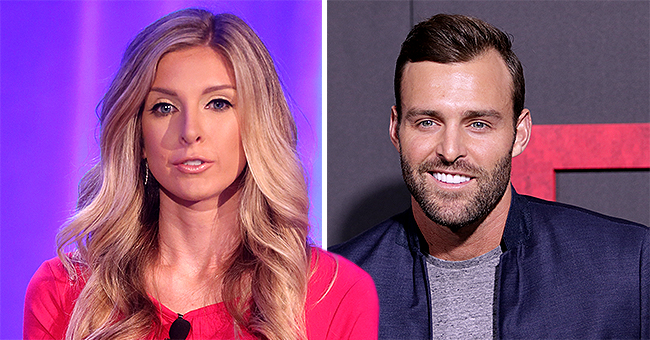 Getty Images
'Bachelorette' Star Robby Hayes Says Tape Scandal Brought Him and Lindsie Chrisley Closer

Robby Hayes has said that he and Lindsie Chrisley have become closer because of the sex tape scandal involving them.
Recently, the pair made headlines because of Lindsie's family drama that escalated to her father and brother allegedly threatening to release, as reported by US Weekly.
"If anything, it's brought us closer," Hayes, a Bachelorette alum, said.
Robby Hayes at Regal LA Live Stadium 14 on October 16, 2017 in Los Angeles, California | Photo: Getty Images
A STRONG WOMAN
Hayes also praised Lindsie for her strength amidst her feud with her father, Todd Chrisley, and brother, Chase Chrisley.
"She's doing all right," he said. "It's not easy when your whole family betrays you. But she's strong, she's very smart, she's well-spoken.
Lindsie Chrisley at Four Seasons Hotel Westlake Village on April 1, 2016 in Westlake Village, California | Photo: Getty Images
He added, "Every time I talk to her, she seems headstrong. … I don't feel like I need to make her feel better. So I don't feel like she's struggling too much, and that could be because she has been distancing herself from this family for years now. Not just 'cause this happened."
Todd earlier publicly claimed that her daughter had affairs with Hayes and another "Bachelorette" alum Josh Murray.
His accusation came after Lindsie filed a police report claiming that he and her stepbrother Chase "were going to release [a] sex tape involving her."
Savannah Chrisley, Julie Chrisley, Todd Chrisley, and Lindsie Chrisley at City Winery Nashville on June 12, 2015 in Nashville, Tennessee | Photo: Getty Images
Todd said in a statement, "It's heartbreaking and shameful that these kinds of accusations have to be aired in public.
"We have tried to keep Lindsie's extramarital relationships with Robby Hayes and Josh Murray [during her marriage to Will Campbell] private for her sake since August of 2016.
"Sadly, for reasons we can only guess at, she ran to the sheriff's office to accuse her brother of buying a sex tape of her and Robby, which was a complete lie, and now she's telling more lies about me."
Lindsie Chrisley at Four Seasons Hotel Westlake Village on April 1, 2016 in Westlake Village, California | Photo: Getty Images
WRECKING HAVOC IN HER LIFE
Lindsie has opened up about how she was coping with all the drama in her family lately.
"What's been done to me in the media and what has literally wrecked my life for the past two and a half weeks," she said in a clip from the upcoming episode of the Coffee Convos podcast.
Lindsie has also revealed that her father has been blackmailing her for two years.
She shared screenshots of her father's maligning tweets, in which he appeared to be referring to her.
One of the tweets read:
"Sometimes those lies that need to be exposed in order to stop the madness...sue me over the truth psycho. Like mother, like daughter, once a cheater, always a cheater."
Please fill in your e-mail so we can share with you our top stories!