'Ray Donovan' Actress Lisa Bonet Dazzles in Floral Gown at the 'Joker' Premiere with Husband Jason Momoa
Lisa Bonet looks stunning on the red carpet for the premiere of the 'Joker,' accompanied by her husband, Jason Momoa, the two are nothing short of couple goals.
The star studded premiere of the "Joker" was swarming with finely dressed celebrities making their way across the red carpet and into the movie theatre.
One head turner, was Lisa Bonet. At 51-years-old, she looked young and stylish wearing a floral printed gown. Making heads turn twice, she appeared hand in hand with her husband and "Aquaman" star, Jason Momoa.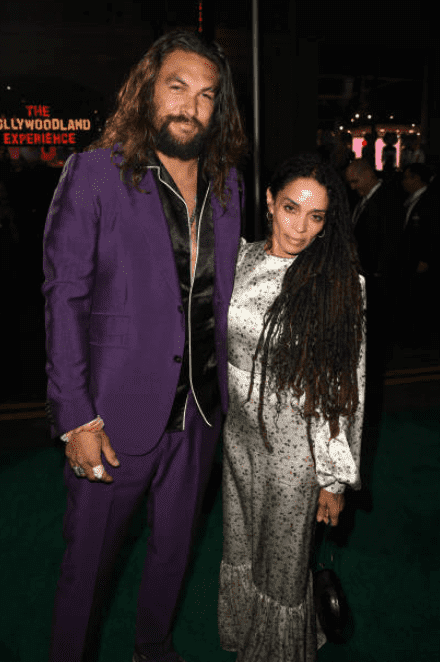 Bonet was styled in a satin floor-length, floral printed gown. The dress had a slightly high neck and long puffy sleeves. 
Wearing her hair down to her waist, with natural looking make-up, she completed her look with a leather heart-shaped purse.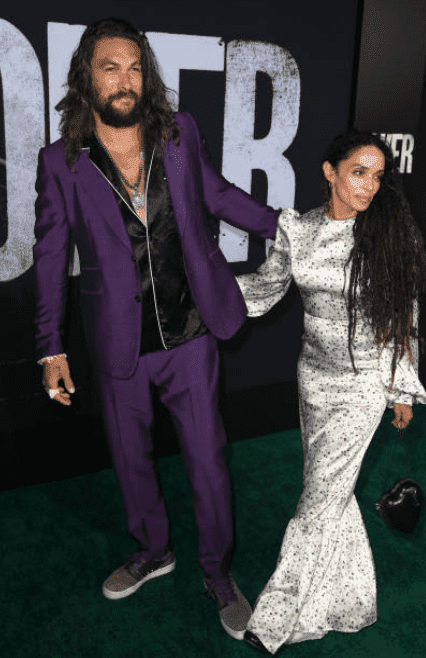 Not to be outdone by his fashionable wife, Momoa paid tribute to the "Joker" by wearing a purple suit, with matching purple shoe laces. 
Adding a little flair to his look, he wore a black and white pajama shirt under his suit. He accessorized with junky rings and a skull chain.
Looking perfectly matched, the couple are always the highlight of every red carpet event they attend. Speaking about her attraction to her husband, Bonet reveals:
"Jason embodies a rare form of masculinity in this day and age…he's a leader, he's generous. Just in terms of charisma, physique, the right use of power, responsibility, work ethic, you can go down the line."
Managing to keep their love alive for a long time, the couple have two children together, they have been together almost 12 years and married for two years.
Revealing to James Corden about his infatuation with his wife before they met, Momoa recalls how he fell in love with her when she was a young actress, he gushes:
"Ever since I was like, 8 years old and I saw her on the TV, I was like, 'Mommy, I want that one. I'm like, 'I'm going to stalk you for the rest of my life and I'm going to get you. I didn't tell her that until we had two babies, otherwise, I'd be creepy and weird. But yeah, just always wanted to meet her. She was a queen, always."
Bonet has a daughter, Zoe Kravitz, from her marriage to Lenny Kravitz. The couple have worked at creating a perfectly balanced family. It is revealed that Momoa has a great relationship with Kravitz and Zoe.