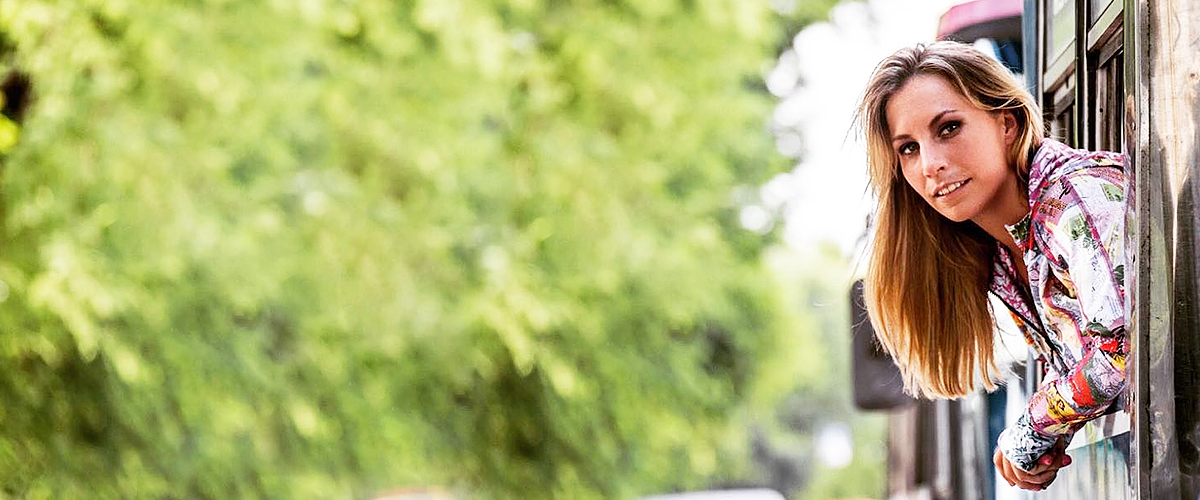 instagram.com/mslyssac
Lyssa Chapman and Her Fiancée Look Blissfully in Love on Costa Rica Getaway
Lyssa Chapman and her fiancée Leiana Evensen are enjoying the hot sun of Costa Rica as they share a sweet picture taken on the beach.
Lyssa, 32, is the ninth of 12 children Duane Chapman has had from his five marriages. Lyssa herself has been married twice before. She and Evensen got engaged back in 2017, nearly two years after meeting
The tanning salon owners regularly share their adventures with fans as they travel the world together. This time was no different — except for the adorable kiss they shared. The post is found below.
The first picture was totally innocent
Early this week, Lyssa posted a shot taken at Puerto Viejo, Limon in Costa Rica. She and Evensen stood on a beach wearing white and black sleeveless tops respectively.
Both wore sunglasses and earrings, with Evensen also sporting a chain with a rope design. In the first picture, they both smiled at the camera with bright eyes.
The second was sweetly more intimate
The second picture was really aww-inducing. Evensen gave Lyssa a kiss on the side of her forehead with her eyes closed looking relaxed. Lyssa looked care-free as she smiled once more.
In the caption she wrote, "¡Pura Vida!" which directly translates into "Pure Life" in English. According to Vacations Costa Rica, it's a way of life for Costa Ricans.
Costa Rica is home to some of the world's happiest people
The phrase has been widely used since the 1970s and refers to the stress-free attitude that inhabitants have as they go about their lives without worrying too much about their problems.
Reportedly, Costa Rica is one of the happiest countries in the world, so it's no wonder the couple looked blissful in their vacation photos. Of course, Lyssa still has to keep her father in mind.
Lyssa took to the outdoors while her father got better
A week before, Duane was hospitalized for heart problems. Naturally, the entire Chapman family was on the alert. Thankfully, Duane was able to go home soon enough.
Lyssa took the chance to go on a hike in Manitou Springs, Colorado while her dad was "on the mend." She also wore a pair of shoes which she said her late stepmother Beth Chapman used to have.
Beth and Lyssa ended a public feud before Beth's death
Beth, who passed in June from throat cancer at 51, was not always on good terms with her stepdaughter. According to Lyssa, however, the pair had sorted out their differences long before Beth's death.
Still, a back and forth between the two on Mother's Day ignited fans once more about the pair's feud. At the time, Beth accused Lyssa of not telling her Happy Mother's Day.
She also said Lyssa did not invite Beth and Duane to their granddaughter Abbie's high school graduation and had blocked them. Lyssa publicly denied this.
Lyssa showed deep respect for her deceased stepmother
After Beth died, she called the late female bounty hunter one of the "strongest women" she'd ever met. She shared the tribute on a post taken at Beth's Hawaii memorial in early July.
She also said that Beth would live on through her family and her fans throughout the world. Certainly, Beth will live on in the love between Lyssa and her fiancée.
Please fill in your e-mail so we can share with you our top stories!