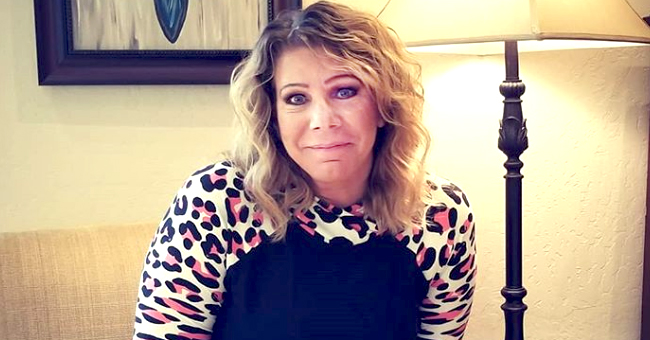 instagram.com/lularoemeribrown
'Sister Wives' Star Meri Brown Says Some People in Her Life Have 'Let Me Go' in a Recent Post

Meri Brown recently shared a lengthy post on Instagram about a realization she had during an excursion in the woods: "I needed to give myself a big emotional hug from the inside out."
"Sister Wives" star, Meri Brown, recently took to Instagram to share her reflection while out on a walk in the woods. The actress posted a series of photos, including a selfie and views of trees.
In the caption, she shared the calm feeling of being surrounded by aspens and the busy schedule she had the past few weeks, yet she still made time for herself -- something she needed. She wrote:
"I needed to self reflect and figure some things out. I needed to address some things inside of me that were screaming to be addressed. I needed to give myself a big emotional hug from the inside out."
The post also included a "big takeaway" that the actress realized -- her self worth and the important things and people around her.
She emphasized on the value she puts on relationships, especially for those "that have stuck with me through rough times and still see me as worth it." She added:
"I know there are some who have let me go and given up on me and that's ok. I will continue to love, to care, to be there. I will continue being happy with me."
A STRONG WOMAN
Brown has gone through a lot over the years, yet she still manages to pick herself up and dust herself off every time she faces a challenge that seems to bring her down.
During the show's premiere in 2010, the reality star was still Kody Brown's official wife, until he later divorced her to marry Robyn. Brown went through difficult times, facing loneliness and jealousy by herself.
However, the pain she endured contributed to helping her become the confident, strong, and independent woman she is today. She shared:
"I feel like I'm just doing my life by myself. That's not what I signed up for. I just feel lonely. I'm just alone, so much at the time."
A SUCCESSFUL WOMAN
Kody didn't believe his ex-wife had it in her to succeed, and so he didn't help her in pursuing her dream of having a bed and breakfast and securing a property to start, yet she still made it without his help.
Her bed and breakfast, Lizzie's Heritage Inn, has won consecutive awards since it opened. This year, it garnered Best Country Inn by Utah's Best Publication.
Please fill in your e-mail so we can share with you our top stories!