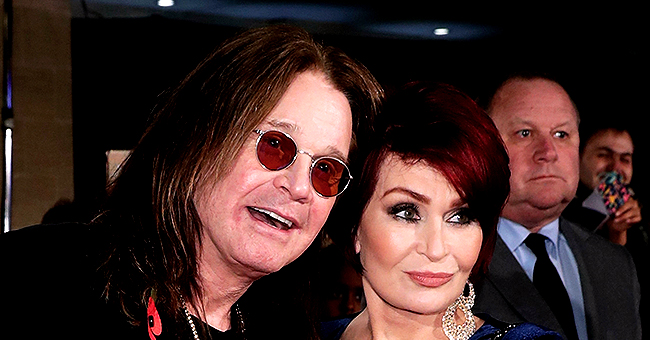 Getty Images
Black Sabbath Rocker Ozzy Osbourne and Wife Sharon's Granddaughter Pearl Poses with Aunt Kelly in New Photos

Actress Kelly Osbourne shares that she loves to spend time with her little cousin, Pearl, who is her younger brother, Jack's daughter.
Kelly, who is known to have appeared in the family's famous reality series, "The Osbourne's," alongside her famous parents and brother, Jack, took to Instagram to share that she spent her last weekend with Pearl, Jack's daughter.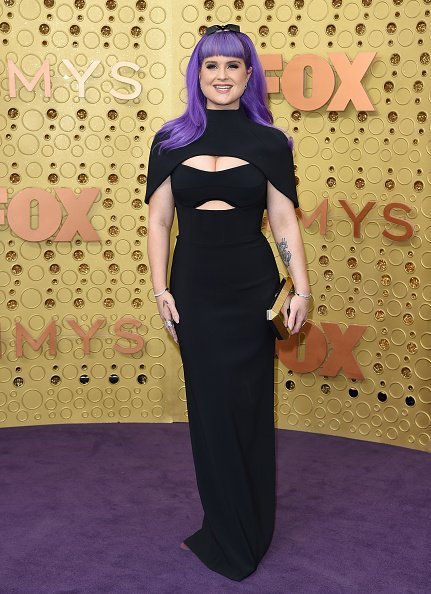 Kelly Osbourne attends the 71st Emmy Awards at Microsoft Theater on September 22, 2019 in Los Angeles, California | Photo: Getty Images
KELLY INDEED LOVES HER "ANGEL FART"
"I love spending my #SundayFunday with this little angel fart!!!! #Pearl," she wrote to caption two pictures of herself and the cute youngster.
The pictures are an up-close view of Kelly and little Pearl as they make the dynamic duo wearing black outfits.
While Kelly's purple hair made her stand out as always, Pearl is so adorable that she seems to attract the netizens. In the pictures, she has her blond hair cropped and styled with a fringe.
It admittedly seems to be the perfect one for the little girl. The seven-year-old seems fashion-forward as she sported a tiny black choker around her neck to match her black outfit.
Posing for snaps beside Kelly as she is, little Pearl almost seems like a miniature version of the star. The gorgeous actress also had her hair at shoulder length and sporting a fringe like Pearl's.
The "So Undercover" star kept the accessories simple wearing a simple gold necklace and matching earrings alongside fashionable sunglasses.
Aside from the resemblance observable between the pair, the affectionate poses in the pictures are very heartwarming.
In the first picture, Kelly is pictured kissing little Pearl while she held onto the phone to take the selfie. The youngster gave a sweet smile basking in the show of loving affection.
The second picture features the beautiful duo going for "crazy" as they stuck their tongues out for the snap.
Fans love the energy seemingly captured in the photo with many taking to the comments section to express admiration for the duo.
One fan commented:
"Such a wonderful Aunt..you can tell she loves spending time with you @kellyosbourne #bestbuds."
"She is 1000000% an Osbourne mini Kelly xx love Pearl xx,"
another fan wrote to describe little Pearl.
That has been proven true by Jack Osbourne, Pearl's reality star father. Jack proudly flaunted that love for rock music runs in the family by sharing a video of his two daughters singing along and rocking out to their grandpa's classic hit, "Crazy Train."
The video shows Jack's oldest daughter, Pearl, singing along before her sister, Andy, steals the show with some headbanging.
Ozzy's wife, Sharon, has always been a doting parent to her grandkids and she couldn't be more proud about the display as she shared the clip on her morning show, "The Talk," while explaining that the girls "did that to make their papa feel better."
It is now no surprise that papa Ozzy, who is famously known as "Prince of Darkness," announced that his touring days are coming to an end so he can spend more time with his grandchildren. It is an even more sensitive subject for Ozzy who explains that was something he had not been able to give his three kids, Aimee, Kelly and Jack, while they were growing up.
Please fill in your e-mail so we can share with you our top stories!