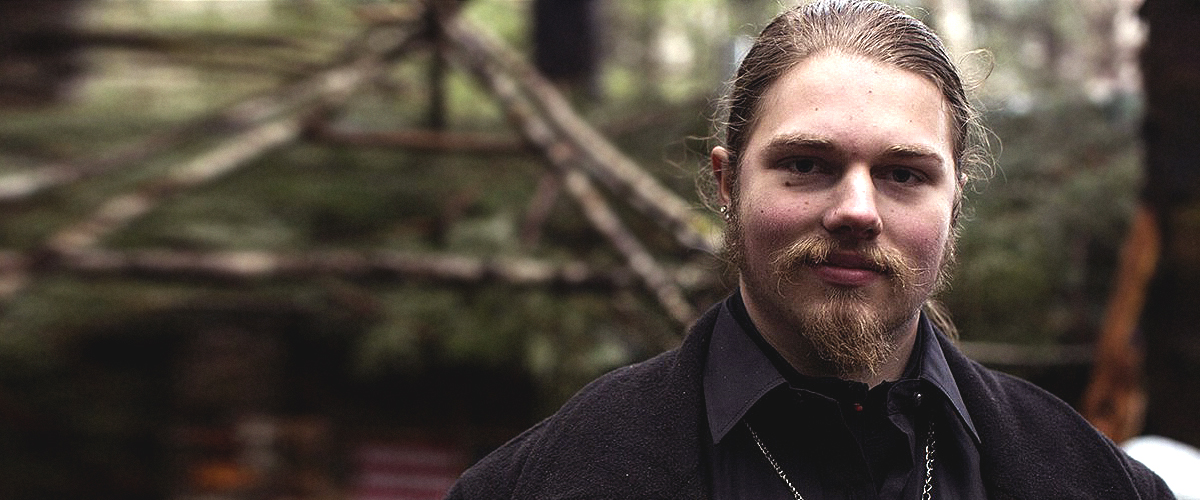 facebook.com/Alaskan Bush People
ABP Star Noah Brown Lets His Adorable Son Put His Hands on the Wheel of His Car

Noah Brown's son stood behind the wheel and grinned as his dad allowed him to take full control of the family ride.
"Alaskan Bush People" star Noah Brown is already teaching his son how to drive — and the tot isn't even a year old yet.
Noah, 27, shared an adorable photo of little Elijah on Instagram and proclaimed that his son already "loves driving." The post is found below.
The reality star called his son Elijah "our little speed racer." He shares his son with wife Rhain Brown. The pair welcomed their first child together on February 26 this year.
Now just seven months, Elijah is already preparing to go out on errands for his parents. In the picture, he stood wearing a black and white striped long-sleeve top.
On his head, he wore a white, blue and black beanie. The tot appeared to be perched in front of the steering wheel with his dad holding on behind him.
His bright eyes stood above a chubby nose and an open-mouthed smile. We wonder where exactly the father-son duo was heading that day.
Little Elijah was born just six months after his parents tied the knot in an Idaho ceremony last August. Noah told People that their son's arrival was unplanned.
They had simply let nature takes its course. Similarly, Noah and Rhain's love for each other flowed easily from the time they met in Hoonah, Alaska.
The pair got engaged on April 17, 2017. Two years later, they had a small wedding with around 25 people, mostly family according to People.
Since then, the pair have been happy with each other, but the Brown family has not been as accepting of Rhain as her husband might have wanted.
Soon after the pair got married, Rain, Noah's younger sister, allegedly claimed that her new sister-in-law Rhain was attempting to steal her own name.
The family also took issue when Rhain and Noah moved out of Alaska and made their home in a cottage in Colorado. Reportedly, they did so to get away from the family drama.
Fans still caught the last of the drama in the season 10 finale of "Alaskan Bush People" early last month. It ended with a bang as the whole family gathered to be there for Elijah's birth.
Although he's the youngest son, Noah is the first to give birth among his five siblings. Family heads Billy and Ami Brown also share Matt, Bam Bam, Solomon, Gabriel, Birdy, and Rainy.
Please fill in your e-mail so we can share with you our top stories!