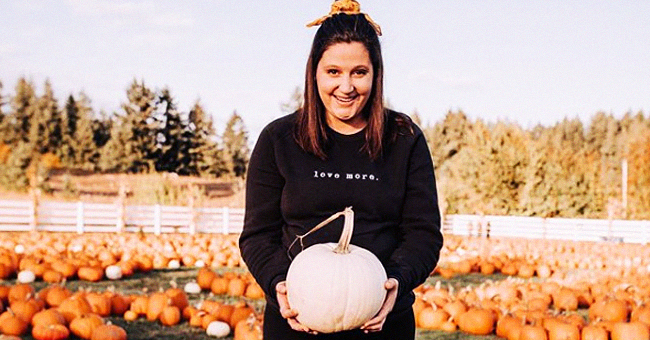 instagram.com/toriroloff
LPBW Star Tori Roloff Shares Pumpkin Photos with Son Jackson and Their Dog

Tori Roloff is celebrating her favorite season with photos of herself, son, and dog, ahead of the start of pumpkin season on Friday.
Tori Roloff is ecstatic that the pumpkin season is about to kick off, and she's already celebrating ahead of time with beautiful photos on Instagram.
The pregnant reality star shared a photo slide that showed her dressed in a black outfit, white socks, and lace-up boots, clutching a white pumpkin in front of her baby bump.
In the second photo, Tori has her dog beside her as she clutched her bump, while her son, Jackson, looked at the pumpkins in the background.
In the third, the little boy dressed in an orange long sleeve shirt, a baseball cap with a "P" emblem, held an orange-colored pumpkin.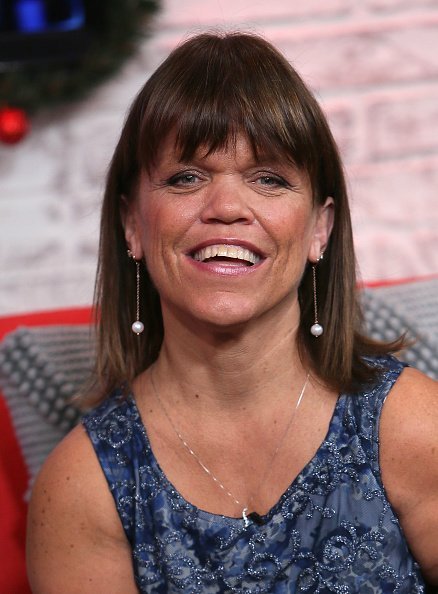 Amy Roloff visiting Hollywood Today Live in Hollywood, California.| Photo: Getty Images.
The fourth, a black and white snap, showed Jackson kissing his mom on the cheek as she smiled heartily. In the caption, the "Little People, Big World," star
wrote
,
"Fall is my favorite color."
The soon-to-be mom of two added that Pumpkin season starts on Friday, and after asking her followers if they will be there, she added,
"I will try my best to be there as much as possible as it's my favorite time of the year. I can't wait to meet some of you, the people who make what we do possible."
While Tori appears to be in high spirits in this post, she lamented the difficulty of her third trimester in a September 30th post. In it, the reality star wrote about feeling helpless and having to depend on her husband, Zach Roloff, to take care of her.
"I know it's a time to be selfish, and slow down, but it's so hard to sit around, while my husband works, and my 2-year-old want attention."
Tori added that she always feels like she's missing out, and do not want to miss out on time with her family. Despite feeling that way, the LPBW sat has been a part of everything happening in the Roloff family.
When the expecting mom's mother-in-law, Amy Roloff, announced her engagement to Chris Marek last month, she was among those who took to social media to celebrate the matriarch's joy, writing,
"Love you, Mama Roloff."
Tori and Zach announced they were having a baby in May and revealed the gender to be female. The baby is due in November, and with her arrival, the reality star will get to tie her shoes by herself again.
Please fill in your e-mail so we can share with you our top stories!