'Today' Host Savannah Guthrie Revealed Jenna Bush Hager's Newborn Son Hal Looks More like His Mom
Savannah Guthrie, who lives close to the "Today" show co-host Jenna Bush Hager, revealed that Bush Hager's newborn son looks like his dad, Henry Hager. 
Being the neighbor of Jenna Bush Hager has its perks! Although Savannah Guthrie misses Jenna Bush Hager on the "Today" show, she gets to see her all the time. 
In an interview with PEOPLE, Guthrie shared how she gets to "hang out" with Bush Hager's "adorable" newborn son, Henry "Hal" Harold. 
Guthrie thinks that Henry looks more like his mom but since the last few days, he has looked a little bit like his dad as well. 
"I think he looks like Jenna but then the last few days he started looking a little bit like [Bush Hager's husband Henry Hager]."
JENNA IS A "CHILL MOM"
Since Guthrie has had the chance to see Bush Hager's family regularly, she feels happy to see her co-anchor handling her family well. 
"She is just so chill. I can't believe she is a mother of three and handles it all so well. She is doing great. But we cannot wait until she comes back to the show. I know Hoda [Kotb] misses her a lot!"
THE MEANING BEHIND LITTLE HENRY'S NAME
Henry Harold "Hal" Hager was born on August 2, 2019, to Jenna and her husband Henry. The couple has two other kids, Margaret and Poppy Louise.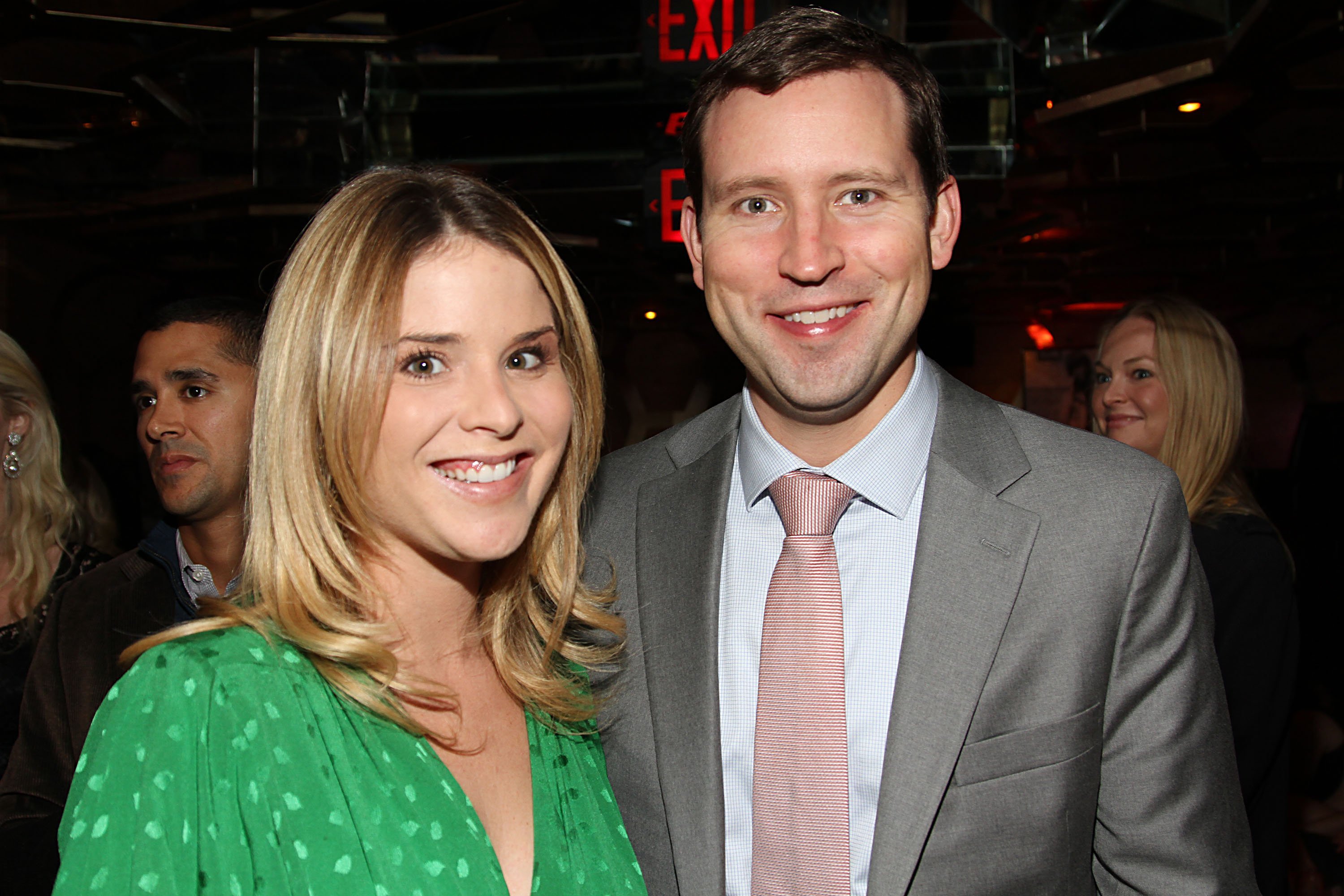 The mother-of-three told PEOPLE that the family was "overjoyed" to welcome their youngest son into the world. She also revealed the special meaning behind his name.
"He is named Henry after many on his father's side including his dear dad and his paternal grandfather. Harold comes from my maternal grandfather, Pa, who I loved dearly and was unable to keep a son long enough to name."
The anchor also revealed that her kids were ecstatic to welcome their little brother into the world.