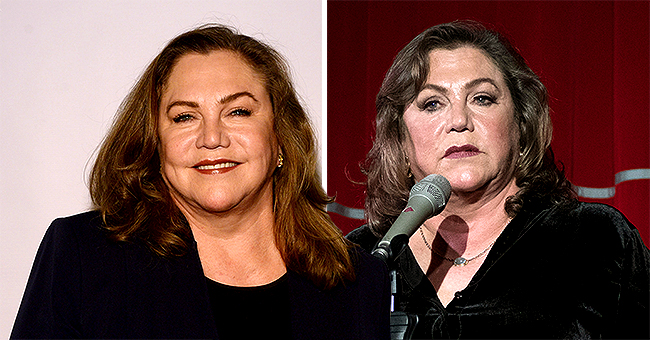 Getty Images.
Good and Bad Times of 'Serial Mom' Star Kathleen Turner

Everything but demure, Kathleen Turner romanced with her strength and sexiness as an actress, not only when she burst onto the Hollywood scene in the 1980s but throughout life's ups and downs.
Kathleen first got introduced to hardship as a child. As one of four children brought up between London and Venezuela, she had been out skipping school when her father unexpectedly passed away while mowing the lawn of the Hampstead home.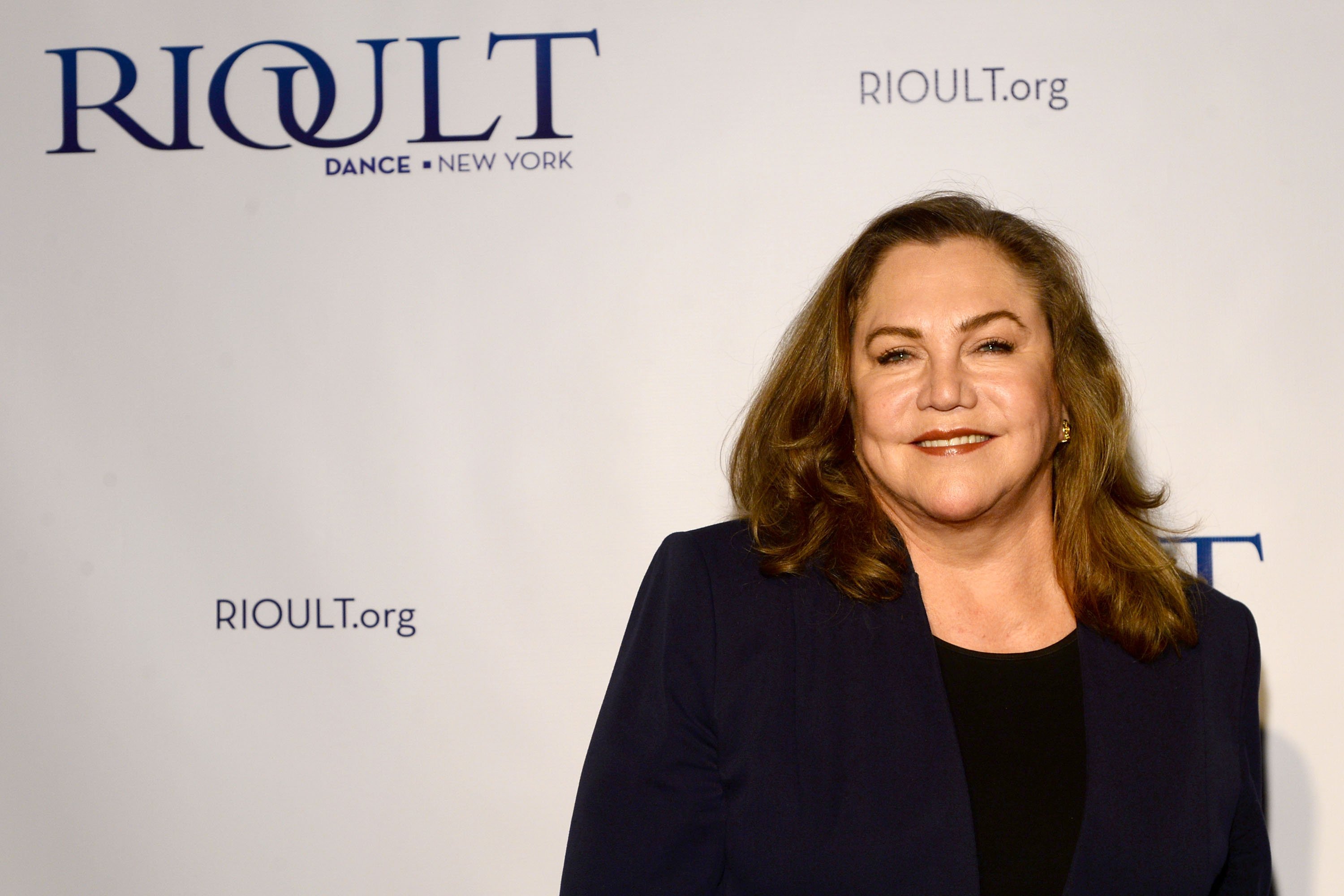 Kathleen Turner attends the RIOULT Dance NY's World Premiere Of "Street Singer - Celebrating The Life of Edith Piaf" on May 13, 2015, in New York City. | Source: Getty Images
A month later, the foreign service kicked them out of the UK and the family returned to Springfiled, Missouri, and so Kathleen lost her father and the only life she knew.
Her feelings of insecurity abated when Kathleen moved to New York to pursue and acting career. She found a temporary job and began appearing in theatre, but Kathleen's onscreen break came in 1981, when she starred as the femme fatale alongside William Hurt in "Body Heat."
Three years later, Kathleen landed a lead role in another blockbuster movie opposite Michael Douglas, "Romancing the Stone." At the time, Michael had separated from his wife Diandra, with whom he had a complitated relationship, and the co-stars developed a big crush on each other.
"We were in the process of falling in love – fervent, longing looks and heavy flirtation. Then Diandra came down and reminded me he was still married," Kathleen said.
Instead, Kathleen went on to marry the property developer, Jay Weiss on August 4, 1984, and welcomed their only child and daughter, Rachel Ann Weiss three years later on October 14, 1987.
However, their marriage started crumbling when Jay felt "that he did all the supporting" in their relationship, while Kathleen felt that she put a lot of effort into their relationship that Jay didn't take into account.
"I'd make the movie companies give me long weekends or provide extra tickets so my daughter and husband could come to me. But there was a sense in the marriage the effort was all on his side, which made me feel guilty. It was one of the reasons it ended. I started to feel very oppressed. I thought, 'Hang on a minute, you've done very well out of being married to me also,'" Kathleen explained.
Kathleen starred as Martha in the 2005 Broadway play revival of "Who's Afraid of Virginia Woolf?" when the problems in her marriage to Jay became evident. She played in eight shows a week, and the time Kathleen did spend at home, Jay had no interest in spending with her.
The couple parted ways amicably and Kathleen earned a Tony nomination for her role in "Who's Afraid of Virginia Woolf?" While Kathleen regards its as perhaps her best work to date, she also recieved an Oscar nomination for "Peggy Sue Got Married" in 1987, and starred alongside Michael Douglas in a total of three blockbuster films.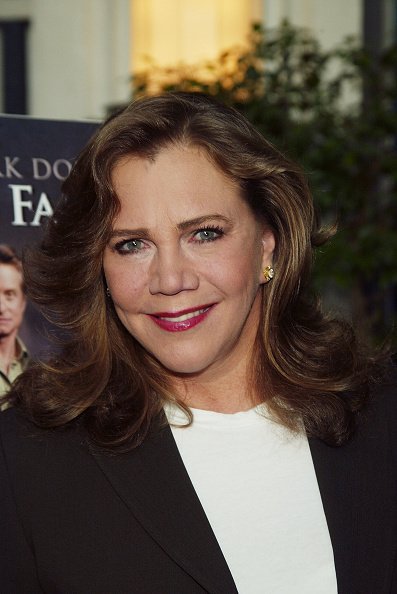 Kathleen Turner arrives at the New York premiere of the movie "It Runs in the Family" at the Loews Lincoln Square theaters April 13, 2003, in New York City. | Source: Getty Images.
However, the actress suffered a big setback during the mid-1990s, when she suddenly fell ill. Kathleen's hands got so swollen that she couldn't use them and her neck locked, so she couldn't turn her head.
"It was crippling," Kathleen recalled. "You stop taking things for granted when you lose them, even temporarily. What I took for granted – my athleticism, my ability to throw myself around, and just be able to move however I wanted to. When I lost that, that was a real crisis of self: who am I if I cannot do this?"
Eventually, Kathleen learned that she has rheumatoid arthritis, where the swelling of the inner lining of the joints cause chronic pain.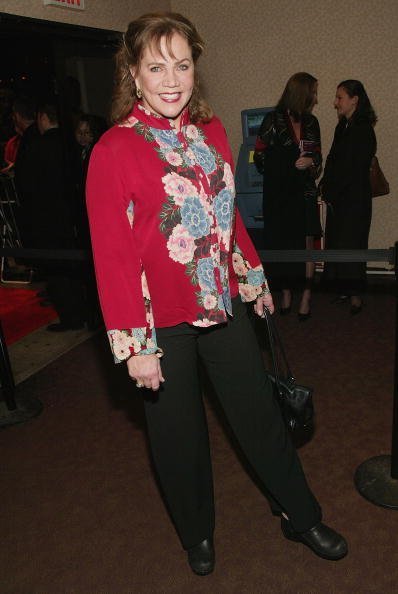 Kathleen Turner attends "A Work In Progress: An Evening With Sofia Coppola" on March 30, 2004, in New York City. | Source: Getty Images.
"When it was first diagnosed I was terrified because they said I'd be in a wheelchair," Kathleen elaborated. "I thought, 'If I can't move, I can't act.' Acting isn't just what I want to do. I was born to do it. It's at every point of my living. The idea of not being able to do it was the most frightening part – that and the constant pain."
In addition to popping pills to fight the pain so she could work, Kathleen elisted the help of vodka. Soon vodka became a constant companion that caused her to pass out during rehearsals for 2002's "The Graduate" in New York.
The actress went to rehab after the show only to learn that she is "not an alcoholic," but that she did loose track of her consumption and medication side effects. The development of medication for rheumatoid arthritis went a long way in helping Kathleen ditch the alcohol for a few years, but most importantly improved her quality of life and enabled her to act.
Now, the actress does Pilates and yoga at least three times a week to keep the limbs nimble because periods of imobility can cause permanent damage.
Although Kathleen continued appearing on television and films over the years, she mainly re-invented herself on the stage since she got her medical condition manageable. She returned to the stage in her fourties with gusto and wowed with performances like she did in "Cat On A Hot Tin Roof" on Broadway.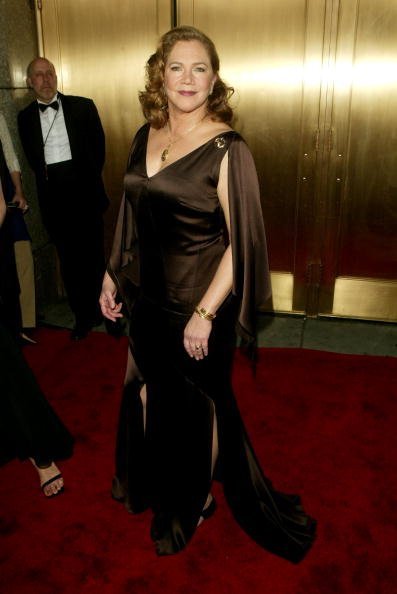 Kathleen Turner attends the 59th Annual Tony Awards at Radio City Music Hall June 5, 200,5 in New York City. | Source: Getty Images.
According to Kathleen, returning to theatre later in life benefitted her career while she also expanded her horizon to include other matters she feels passionate about.
"Because I knew that the better roles as I got older would be in theatre, which is absolutely true, so that was a little foresight on my part of which I am justly proud," Kathleen said.
Also a respected feminist, Kathleen volunteers with Amnesty International and pours a lot of energy into working for Planned Parenthood in America.
In 2008, Kathleen had her memoir, "Send Yourself Roses" published. Written by Gloria Feldt, it tells the story of her life and concentrates on the risks she took and the lesson she learned.
"We are the first generation of women who are financially independent. Women are going back to work," Kathleen said. "They're reinventing themselves. I thought I could support that, even increase that. So it has got a lot of philosophy in it and a lot of my beliefs."
Relatedly, Kathleen's co-star on several occasions, Michael Douglas followed in his father's footsteps and became a legendary actor in Hollywood.
However, Michael is just one of several Douglas family members that made a name for themselves in the entertainment industry.
Please fill in your e-mail so we can share with you our top stories!