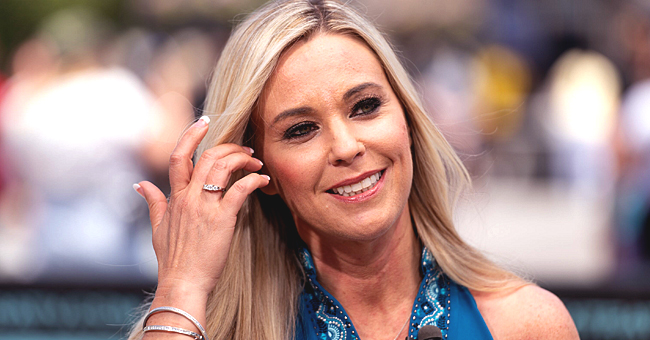 Getty Images
Kate Gosselin's Daughter Mady Shares Photo of Herself Moving into College Amid Parents' Drama

Kate Gosselin's daughter, who is a college student, shared an old photo of herself moving into college, amid her parents' disagreement.
Kate Gosselin's daughter, Mady, shared on Instagram a throwback photo of herself moving to college. The picture showed the college student sitting at the back of a van wearing a T-shirt, and skin-tight shorts.
Mady rested her head on her dog, and her clothes and other belongings formed a well-arranged backdrop. In the caption, she wrote:
"A little college move-in throwback."
I love these kids fiercely, and I don't apologize for my tears
The "Kate Plus 8," star started college this fall, along with her twin sister, Cara, although they are in different schools. Mady once expressed her desire to discover who she is outside her family, on her mom's reality show. She said:
"College feels like a place to blend in, and I feel like we haven't had much of a chance to really, really, blend in, and I just want to be like, somebody."
While Mady could not wait to leave home, she acknowledged in the latest episode of Kate's TLC show that her mom would miss her and Cara, and Kate had tears when they left.
In an Instagram post that showed the twins holding signs with their names, the mom-of-eight wrote:
"I love these kids fiercely, and I don't apologize for my tears."
He publicly accused her of abusing their eight children and using them to further her interest
She added that times have been hard and alluded to her public disagreement with ex-husband, and father of her children, Jon Gosselin, writing:
"Times have been so tough, and needlessly unfair to them. Despite it all, they've turned out to be such amazing human beings."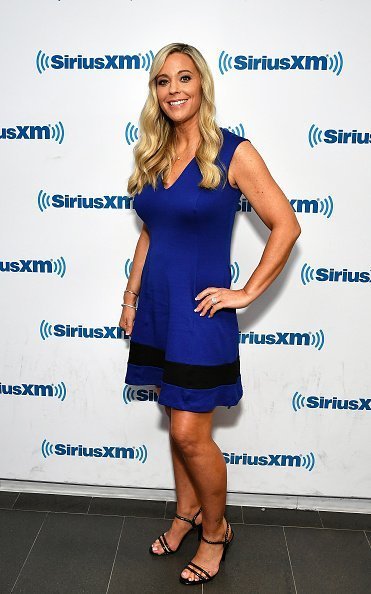 TV personality Kate Gosselin visits SiriusXM Studios on June 10, 2019 in New York City | Photo: Getty Images
The reality star continued:
"I cannot wait to see what lies ahead for each of them once they get away from those who have tried to destroy them versus protect them."
Kate, who had dinner with six of her children before the twins headed off to college, has been feuding with Jon since he publicly accused her of abusing their eight children, and using them to further her interest.
In a tell-all interview with The Daily Mail TV, the "Jon and Kate Plus Eight," star, who has two of his children, Colin, and Hannah living with him, described his ex as "Narcissistic and selfish."
The dad-of-eight equally accused her of poisoning his children against him and asked the TLC star to stop using him as a promotional tool for her show.
The disagreement between Kate and Jon continues to play out in public with no end in sight. In the meantime, Mady will use her time in college to forge a path different from that of her parents, and finally get to be somebody.
Please fill in your e-mail so we can share with you our top stories!