Dwayne 'The Rock' Johnson Sings 'Happy Birthday' to 100-Year-Old Fan in Touching Video
One of Dwayne Johnson's biggest fans just turned 100-years-old, and she got her birthday wish as The Rock sent her a video of himself singing "happy birthday," along with some well wishes. 
Hoping to get the actor's attention, Jamie Klingler tweeted a message to Johnson last week, hoping he would consider wishing her best friend's grandmother, Marie Grover, a happy 100th birthday.
According to Klingler, 25 years ago, Marie would wear a The Rock sweatshirt and tell everyone how handsome he is. When Dwayne took notice, he asked what Jamie needs, as it's the first time he's hearing a request of a fan greeting for someone's 100th birthday. 
Dwayne's Gift to Marie
Of course, Johnson fulfilled his promise and took a video of himself greeting Marie a happy birthday. He also congratulated her on living 100 years. 
"What an amazing life! Now you can eat cake, you can get drunk, and you can have the best time. Party hard! I'm sending you so much love, mwah! Happy birthday!"
Grandma Grover's Happiness
Jamie proceeded to share a video of grandma Grover, who was so surprised by the video greeting. As the video came to an end, she can be heard hilariously saying: "Love you right back you Rock you."
After seeing the reaction of Marie, the Rock responded to the post saying: "Love seeing this. Happy 100th, Granda Grover! I'm honored you're a fan and grateful you were born! Much love, Rock." He adds that he wished his grandma was still around, but "stuff like this is always the best part of fame."
Dwayne's Acts of Kindness
It's nothing new for Dwayne Johnson to do random acts of kindness, as just last month, he flew all the way from his honeymoon to Los Angeles to guest star on Kelly Clarkson's talk show in place of his best friend Kevin Hart, who was recovering from a near-fatal car accident. 
Johnson selflessly left his honeymoon early to replace Kevin Hart as Clarkson's first guest on her new talk show, and of course, Clarkson couldn't be more grateful.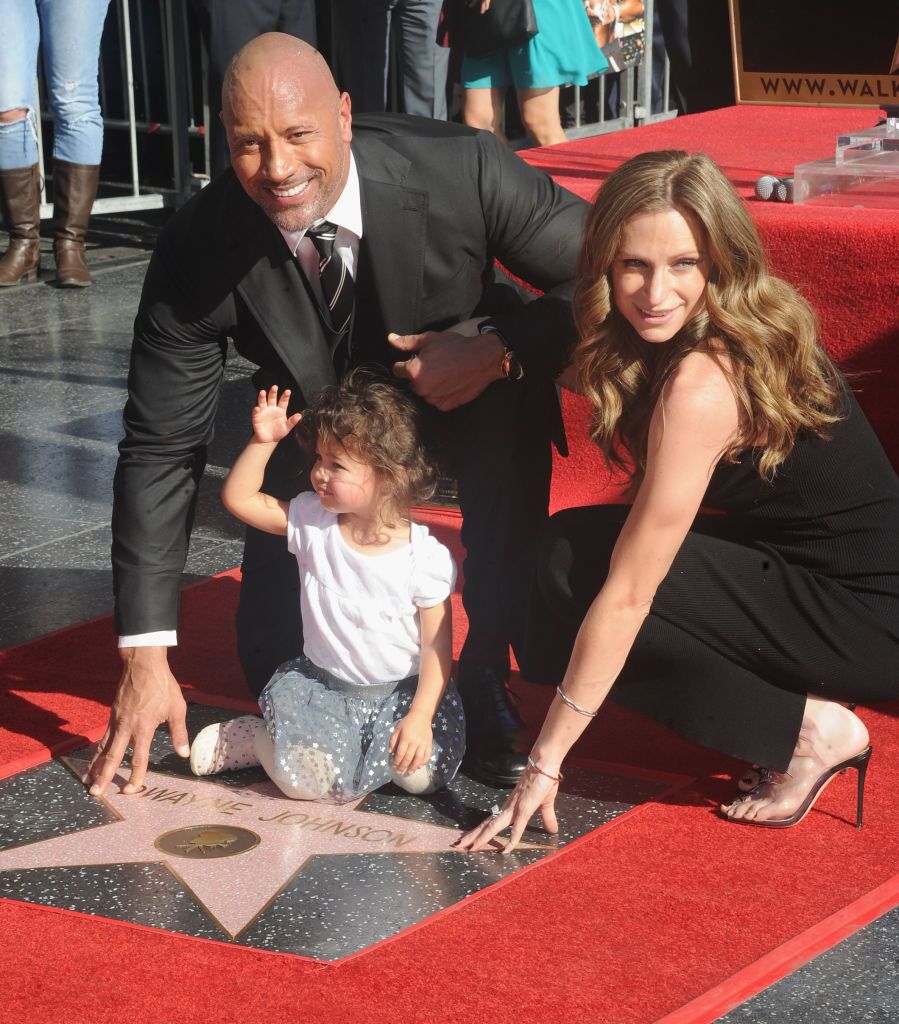 Guesting on the "Kelly Clarkson Show"
While her original guest was supposed to be "Night School" star Kevin Hart, Dwayne Johnson made the perfect substitute, and the circumstances surrounding his sudden substitution made it an even more special interview. In fact, Clarkson needed to let everyone know that he left his honeymoon early. 
"When Dwayne "The Rock" Johnson leaves his honeymoon early to be the first guest!! #KellyClarksonShow"
Good Karma for Dwayne
While the singer-turned-host hinted that Johnson's wife probably hates Kelly for taking her husband away from their honeymoon, the "San Andreas" actor shared that on the contrary, his wife Lauren Hashian "approved [because] she LOVES Kelly."
With such a kind heart and a selfless personality, it comes with no surprise that blessings keep falling on Dwayne Johnson's lap. Aside from being one of Hollywood's top earners, he also has a beautiful personal life, with a new wife and three darling daughters.