DaBaby Opens up about Having to Deal with Dad's Death as 'Baby on Baby' Album Was Becoming a Hit
Rapper DaBaby opened up on the "Breakfast Club" show about his father's death.
For rapper DaBaby these are the worse of times, and the best of times.
The Charlotte rapper is seeing his breakout album "Kirk" climbing the charts, at the same time that he is experiencing a devastating personal tragedy. He opened up about his life and his art on "The Breakfast Club."
This has been a heady year for the North Carolina rapper, who is performing to sell-out concerts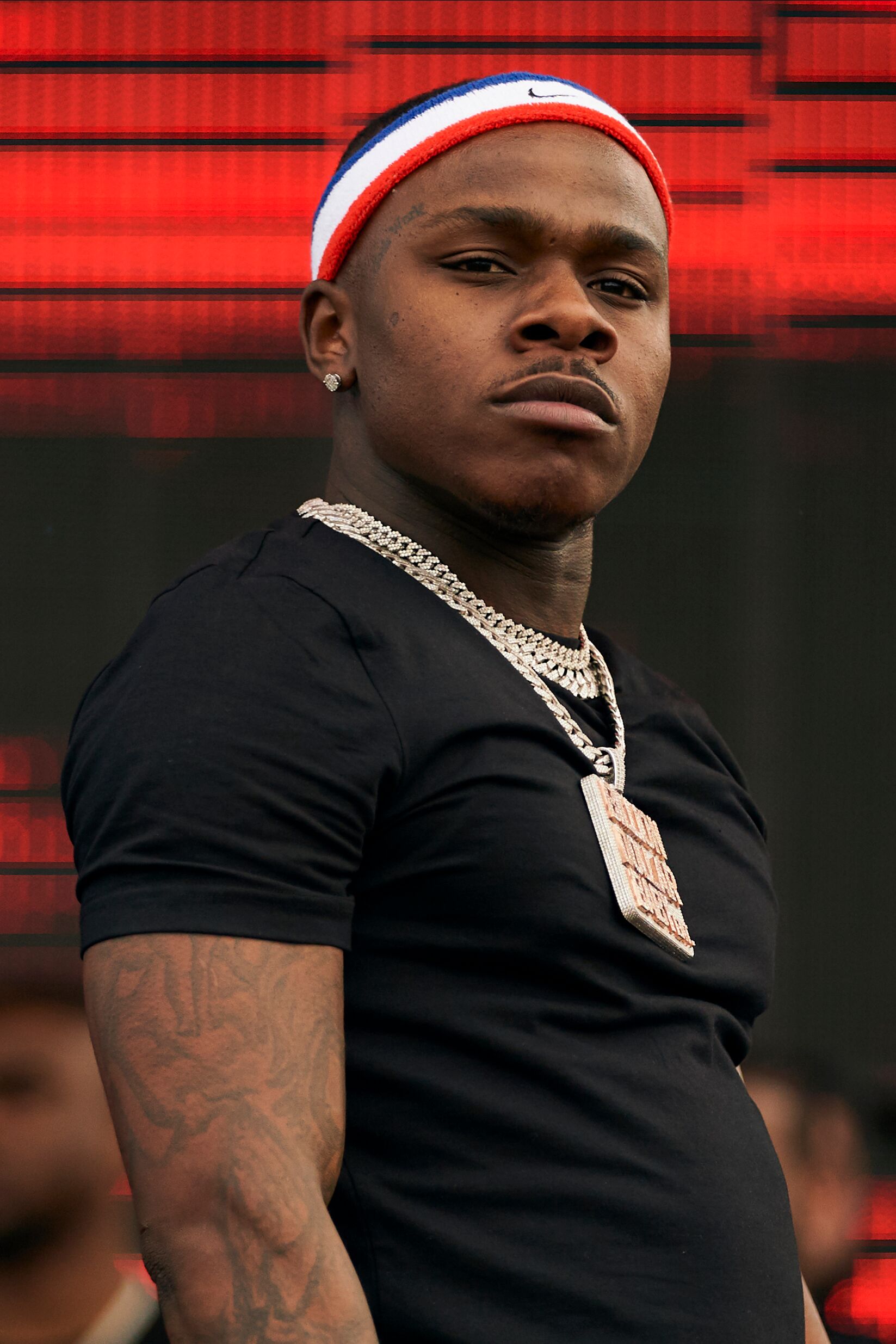 DA BABY'S BREAKOUT MOMENT
Even as his hit single "Suge" hit Nº1 with a bullet, Da Baby was dealing with a harsh blow: The death of his father.
The rapper spoke about the conflicting emotions and the confusion he felt:
"Just came on the tour bus, but I'm typing obituaries and shit. I'm doing all this while I'm breaking through on tour, rocking sold-out shows."
DABABY'S SUCCESS SHADOWED BY VIDEO OF FAN VIOLENCE
During those first heady days, DaBaby jumped into the pit during a concert, and confusion ensued. His security team dived in to get him out and ended up hitting a female fan. Referring to the violence, he said: 
"I don't know what really set it off, it was just out there swinging."
SECURITY A PRIORITY AT DABABY'S CONCERT
Even though DaBaby was shocked to hear the fan who was struck by his security team was a woman, he made it clear that his safety is their priority. He said:
"I ain't feel bad, what you hitting me for? I feel bad about the fact it had to be a woman that it happened to, but at the end of the day..."
DABABY'S VIOLENT PAST
This is not the first incident of violence to surface in DaBaby's life.
In 2018 DaBaby was involved in a shooting incident in Huntersville, North Carolina, and as a result, a 19-year-old man who was trying to rob him at Walmart was wounded the abdomen and died.
DaBaby declared that he acted in self-defense and the charge was dropped in March 2019.
DaBaby pleaded guilty to a misdemeanor: carrying a concealed weapon.
DABABY RIDING HIGH ON THE WAVE
Critics are already considering DaBaby premier breakout rap star of the year, and his second single "Baby on Bay" hit Nº 1 the Apple Music albums chart.
This has been a heady year for the North Carolina rapper, who is performing to sell-out concerts, and watching his first hit "Suge" become a major hit.
Hopefully, DaBaby will be able to concentrate on his music and leave behind him his reputation for involvement in violent encounters and assaults.