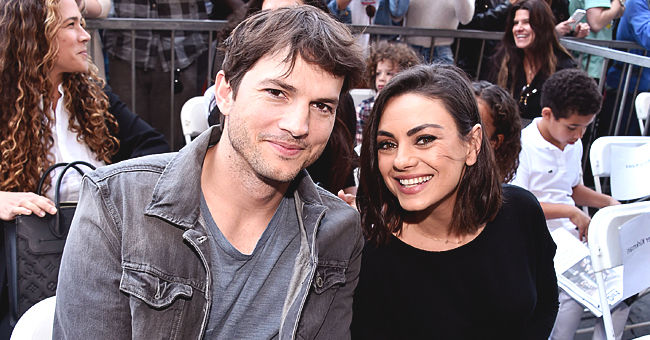 Getty Images
Ashton Kutcher Reportedly Won't Comment after Demi Moore Accused Him of Cheating in a New Memoir
Demi Moore spits fire in her new memoir, but Ashton Kutcher is not disturbed enough by her claims to tell his side of the story. The actor is choosing to respect her opinion.
Demi Moore let the cat out of the bag about her marriage to Ashton Kutcher in her memoir and we all are still reeling from the revelation.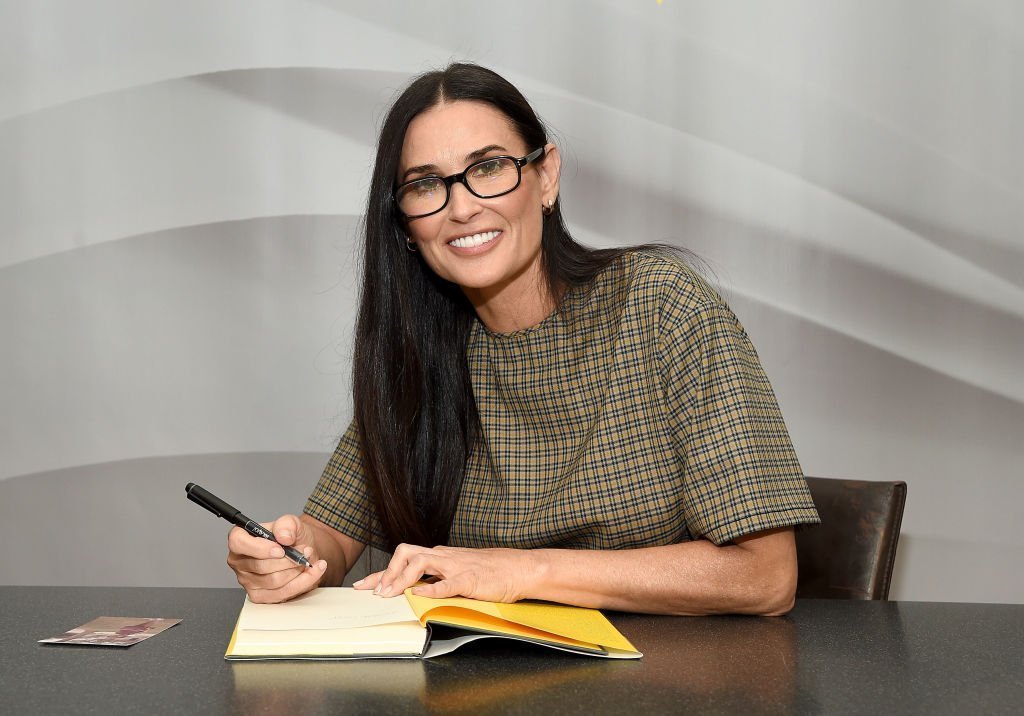 Actress Demi Moore attends the signing of her memoir "Inside Out" at Barnes & Noble Union Square | Photo: Getty Images
In her memoir "Inside Out" released on September 24, the "No Small Affair" actress explained what went wrong during her time with Ashton Kutcher.
According to PEOPLE, the 56-year old revealed in her book that she tried so hard to be the woman Ashton wanted throughout the eight years union to him, even if theat meant losing herself and bending to his request for a threesome.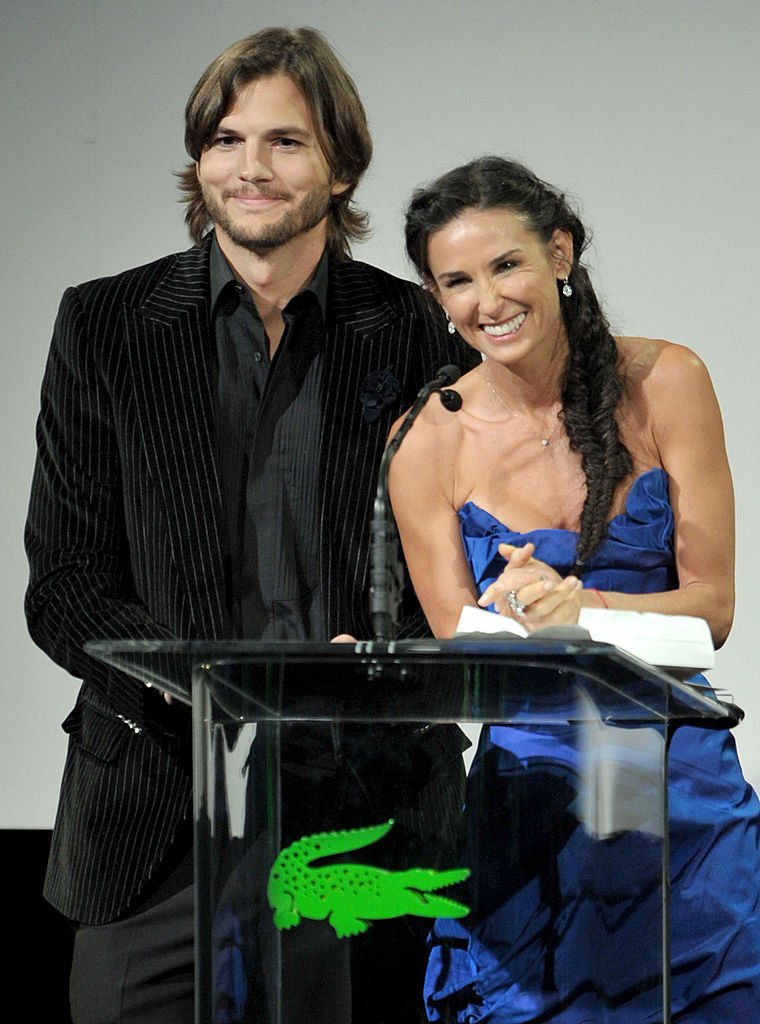 Actors Ashton Kutcher (L) and Demi Moore speak onstage at the 13th Annual Costume Designers Guild Awards with presenting sponsor Lacoste held at The Beverly Hilton hotel | Photo: Getty Images
Revealing that she felt ashamed after the threesomes, Moore blamed herself because she had put him "first" and wanted to be fun like he wanted.
Although all these allegations paint Kutcher in a bad light, a source close to the actor has revealed that Ashton is opting to take the high road and not tell his side of the story.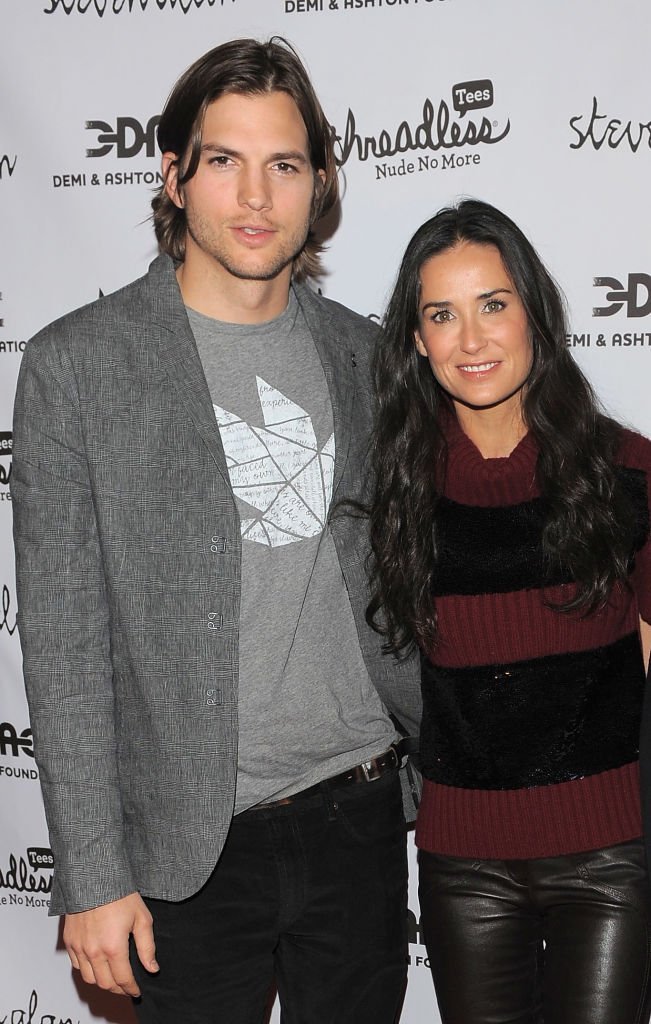 Actors Ashton Kutcher and Demi Moore attend the launch party for "Real Men Don't Buy Girls" at Steven Alan Annex | Photo: Getty Images
While speaking to PEOPLE, the insider said:
"Ashton has never spoken about her. He hasn't talked about her since the divorce, and he never will. He respects that she's a mother with a family."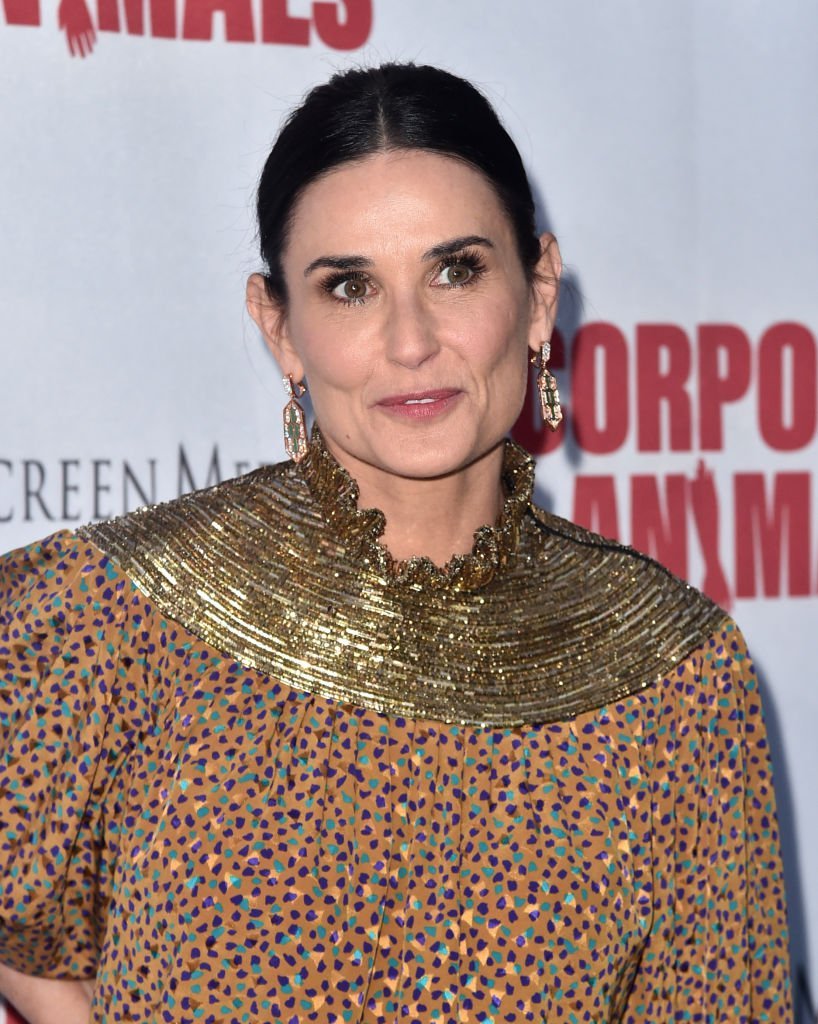 Demi Moore attends the L.A. Premiere of Screen Media's "Corporate Animals" at NeueHouse Los Angeles | Photo: Getty Images
Nevertheless, that doesn't mean that the "Two and a Half Men" star is alright with the dirty laundry aired in the memoir as the source confirmed that Ashton did not love the book, and neither did his wife Mila.
However, the ruckus caused by the memoir isn't enough to shake their bond as the couple of four years are living their best lives, and are still very much in love.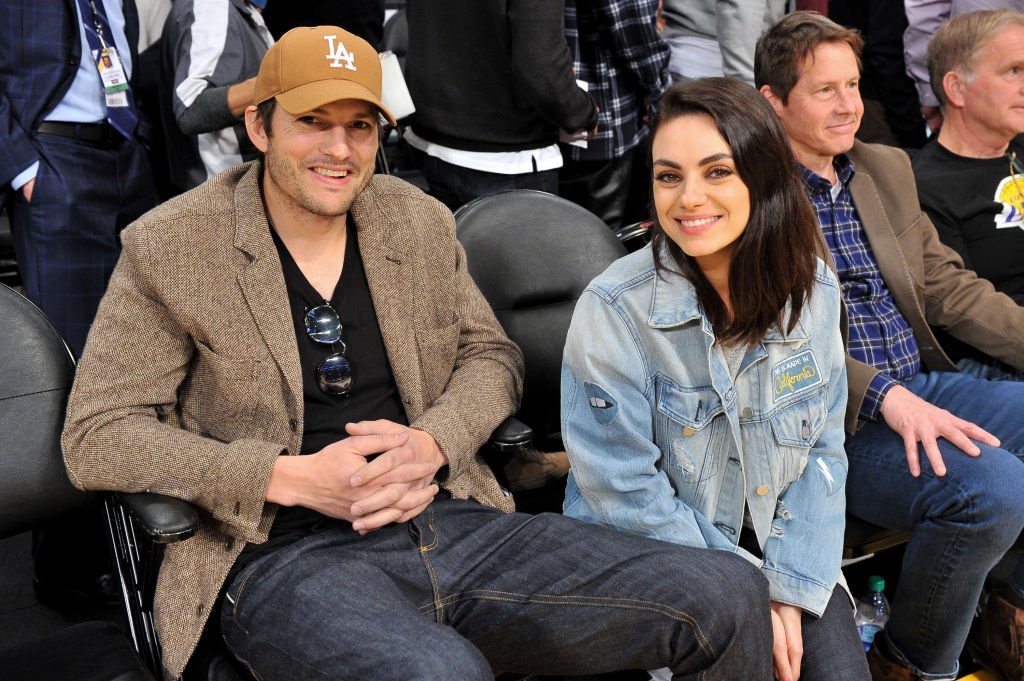 Ashton Kutcher and Mila Kunis attend a basketball game between the Los Angeles Lakers and the Philadelphia 76ers at Staples Center | Photo: Getty Images
A source close to the "Bad Moms" star said to PEOPLE:
Mila and Ashton are very much in love and have a strong and committed relationship. Neither is in favor of adverse publicity, but the book and Demi's TV promotions didn't do anything to shake their strong bond and love for each other and their children."
This truth was confirmed as Ashton, Kunis and their two kids spent their weekend in Disneyland. The 41-year-old shared a selfie of himself and his wife smiling at the "happiest place on earth."
Ashton and Demi began dating publicly in 2003 and tied the knot two years after despite a 15-year-age gap.
They were married from 2005 to 2013. After their split, Ashton found love in the arms of his 'That 70s Show" co-star. In 2015, Ashton and Kunis tied the knot and they have welcomed two kids during the course of their marriage.
Please fill in your e-mail so we can share with you our top stories!