Luke Perry's 'Riverdale' Co-Star Madelaine Petsch Opens up about Missing the Actor 8 Months after His Death
Luke Perry's 'Riverdale' co-star, Madelaine Petsch, fondly remembers the late actor by sharing some of the professional and personal lessons she learnt from him.
Since Luke Perry's sudden death from a stroke in March, 2019, his "Riverdale" co-stars have continued to honor his memory by sharing with the public details of their relationship with him.
In an exclusive preview for PEOPLE, the magazine gives a sneak peek into Madelaine Petsch's interview with Seventeen, for their digital cover.    
She talks about her relationship with Perry and her other "Riverdale" co-stars. Petsch also speaks candidly about her mental health, bullying and her childhood insecurities, she says:
"I don't feel any pressure about being perfect on social media anymore. I'm showing my true self all the time. I'm just being me."
Petsch plays Cheryl Blossom on the show, sharing about their relationship, she refers to Perry as her "oracle" throughout their time together on "Riverdale." Recalling how he played the role of a mentor to her, she explains:
"He was on [Beverly Hills, 90210] and had done all this work, so anytime I had any questions, he opened his door to me. He was such a kind and loving soul, and he was so generous. He was the kind of actor that gave you everything when he worked with you."
Petsch tells the magazine that Perry was always there to encourage during their appearances together at Comic-Con. She admits that this year was particularly difficult for her because she had been used to hearing from him before the event, but this year was not the case, she reveals:
"The hardest thing for me was that every Comic-Con, Luke would call me in the morning and he would say, 'I have a pimple, I need you to cover it. And he would come to my room and make me cover his pimple. This last Comic-Con was really hard because I didn't get my phone call."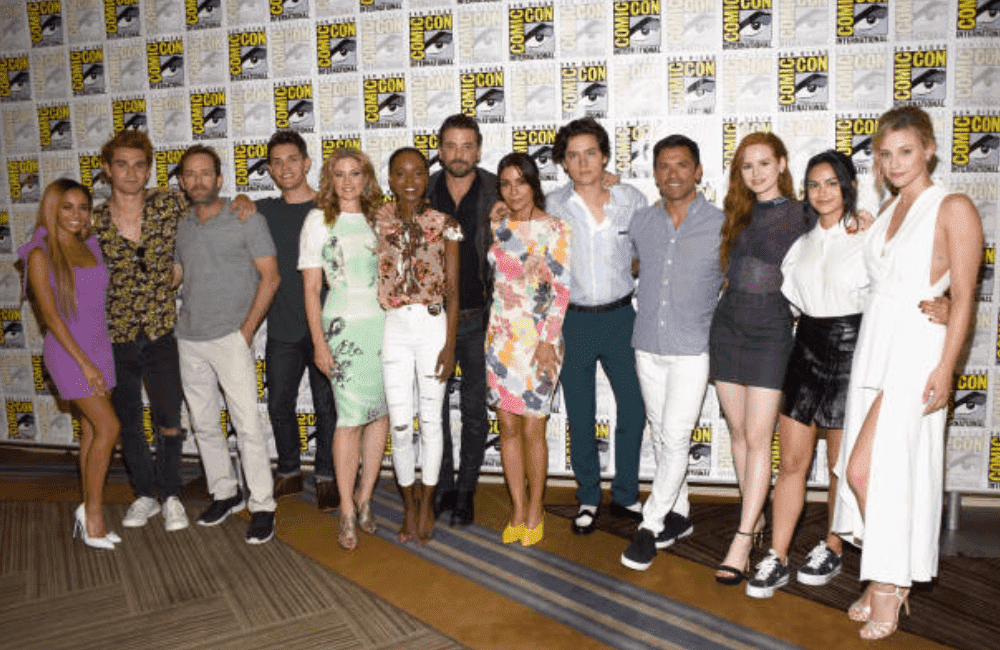 Reflecting on the impact Perry had on her life, she reveals that he left her with important life lessons that she will pass on to others, she says:
"I've learned from Luke to be a bright light for people because you never know who needs it, just like I did."
Having a successful career at a young age, Petsch says that her older co-stars have played a pivotal role in helping to advise, mentor and help her overcome many of insecurities she faces as an actress in Hollywood. 
She expresses how she values the way the relationships with her "Riverdale" co-stars have played a role in shaping her as an actress and young woman.