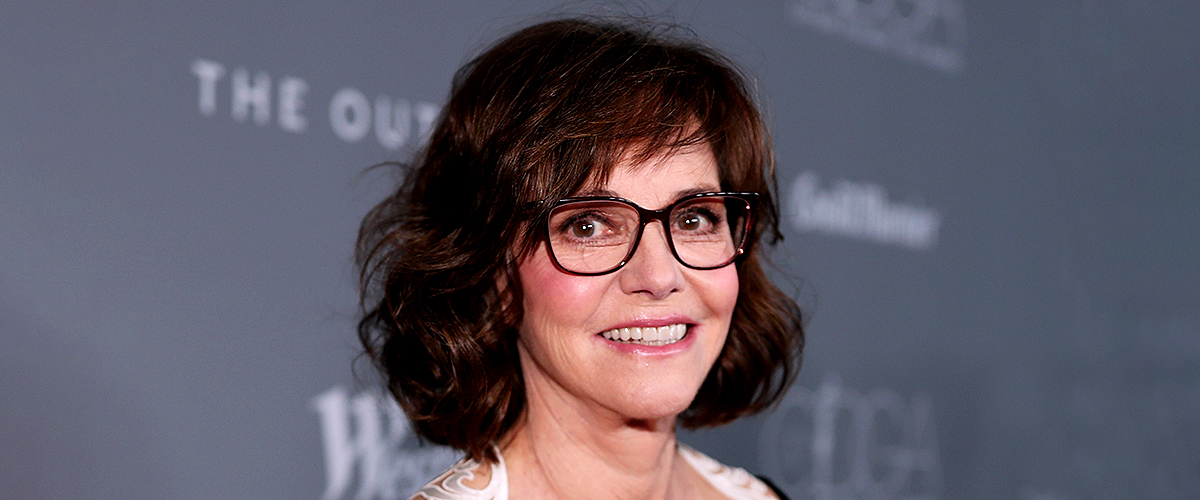 Getty Images
Sally Field on Her Youngest Gay Son: 'Sam's Journey Was Just a Different One'

Sally Field, the multi-awarded actress best known for "Places in the Heart" and "ER," has shown her unconditional love and support to her gay son in more than one way.
Throughout her successful career of more than 50 years, Sally has got roles in several projects, including the miniseries "Sybil," for which she received a Primetime Emmy Award, and "Stay Hungry."
"His journey to allow himself to be what nature intended him to be was not an easy one."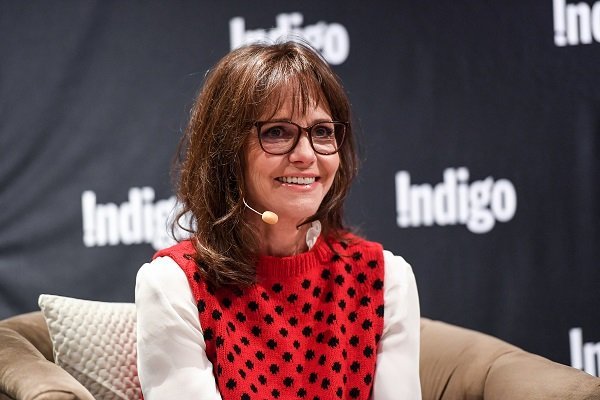 Sally Field on October 9, 2018 in Toronto, Canada | Source: Getty Images
Sally Field's relationships
As per her romantic life, the actress has had two husbands. She married Steve Craig in 1968 and, together, they welcomed two sons to the world.
One of them is Peter, a novelist who has also written screenplays for "The Hunger Games: Mockingjay," "Top Gun: Maverick," and "Bad Boys for Life."
Eli, Sally's second son, is an actor and director who has worked in projects like "Tucker and Dale vs Evil," "Zombieland," and "Little Evil."
Sally and Steve parted ways in 1975 and, a few years later, she and the late actor Burt Reynolds were romantically involved.
During their relationship, they worked together on films like "Smokey and the Bandit" and its sequel, "The End," and "Hooper." Despite their long relationship, they never got married or have a child.
In 1984, Sally and Alan Greisman tied the knot and their only son, Sam, was born in 1987. The couple got divorced in 1993.
Openly supporting her gay son
In 2014, Sally made headlines after reading a touching message in support of her gay son at the Human Rights Campaign's 16th Annual National Dinner. She began her writing pointing out that the three things she was most proud of were her three sons.
She then confessed that growing up, Sam wanted to be like his older brothers: "athletic, rambunctious and even a little bit macho." However, he was "different." The actress added:
"His journey to allow himself to be what nature intended him to be was not an easy one. When I saw him struggling, I wanted to jump in. But his older brothers held me back."
When Sam was 20 years old, he finally admitted that he was gay. Sally admitted that one of the greatest privileges of her life was being next to Sam throughout his journey.
Being very vocal about it
During a conversation that both Sally and Sam had with the YouTube Human Rights Campaign regarding the Equality Act, the actress remarked that his son's journey "was just a different one" if compared to those of his older brothers.
While talking to Oprah Winfrey on a different interview, Sally pointed out that there were several parents who were afraid of having a gay child. Instead of supporting them during their struggles, those parents prefer not to embrace them.
The actress added that Sam swallowed his sexuality and hid who "he really was" during his youth even though she already knew that he was different and never stopped encouraging him.
Her two older sons would often criticize her for letting Sam play with Barbies instead of "trucks," but they eventually understood and accepted Sam's sexuality.
Magic Johnson also supports his gay son
Thankfully, more parents have unconditionally shown their love and support towards their children no matter their sexual orientation. Apart from Sally, another perfect example of this is Magic Johnson, the former NBA player.
One of Magic's sons, EJ, is openly gay, as well, and even though several people have criticized the legendary basketball player, he has publicly shown support to his son more than once.
During a conversation the had with Ellen DeGeneres on her show, he said:
"You gotta support your child because there's so many people who try to discriminate against them, so they need you to support 'em, 'cause if you don't support 'em, who's gonna support 'em and love them? [sic]"
At the moment, Sally is focused on her activism work as well as on her author career. Her first and latest book, "In Pieces," was released in 2018.
Please fill in your e-mail so we can share with you our top stories!