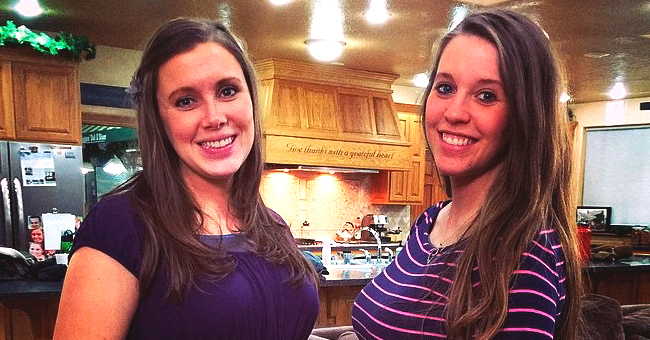 instagram.com/annaduggar
Anna & Jill Duggar of 'Counting on' Mourn Death of Family Member Rebecca Waller Who Died in a Car Crash
Famous "Counting On" stars, Jill and Anna Duggar mourn the loss of Rebecca Waller, an extended family member who recently passed away. She was 22 years old.
Jill and Anna, who are part of the famous reality star family, the Duggars, were heartbroken as they took to Instagram a few days ago to mourn Rebecca's sudden demise. They did this by commenting on a post from Rebecca's surviving brother, David Waller.
Via her official Instagram page, @jillmdillard, Jill shared a short emotional message for the bereaved. "So so sorry for y'all's loss!" she wrote.
While Anna penned down a lengthy message to honor the time Rebecca had spent alive, albeit a short one.
"Praying for your family, we love you guys! Our kids have been talking about the fun memories they made with Rebecca, she is greatly loved and missed," she wrote.
Anna, who is married to the oldest Duggar son, Josh, went on to share that kind-hearted Rebecca was "always giving and serving," and that she had been a great source of encouragement and the perfect example "to each of us!"
As if to prove the great extent of her grief, Anna went a mile further by sharing an equally emotional tribute for Rebecca via Twitter.
Anna and Jill's tributes on Instagram are responses to David Waller and his wife, Priscilla's joint post. David, who is Rebecca's oldest brother, had taken to the social platform to announce her death in a fatal car crash.
The bereaved couple explained that the youngster instantly died from the crash at around 8:30 am on October 2.
The message continued with the couple sharing that while spending 22 years with Rebecca seems so short, the most important thing is that she had a relationship with Jesus Christ.
The couple explained that they find comfort in their belief that Rebecca is now in "the presence of the Lord."
"She is in heaven today, not because she was a good person, but because she trusted in the Lord Jesus Christ as her personal savior," the couple fondly wrote.
May Rebecca's soul rest in peace.
Please fill in your e-mail so we can share with you our top stories!