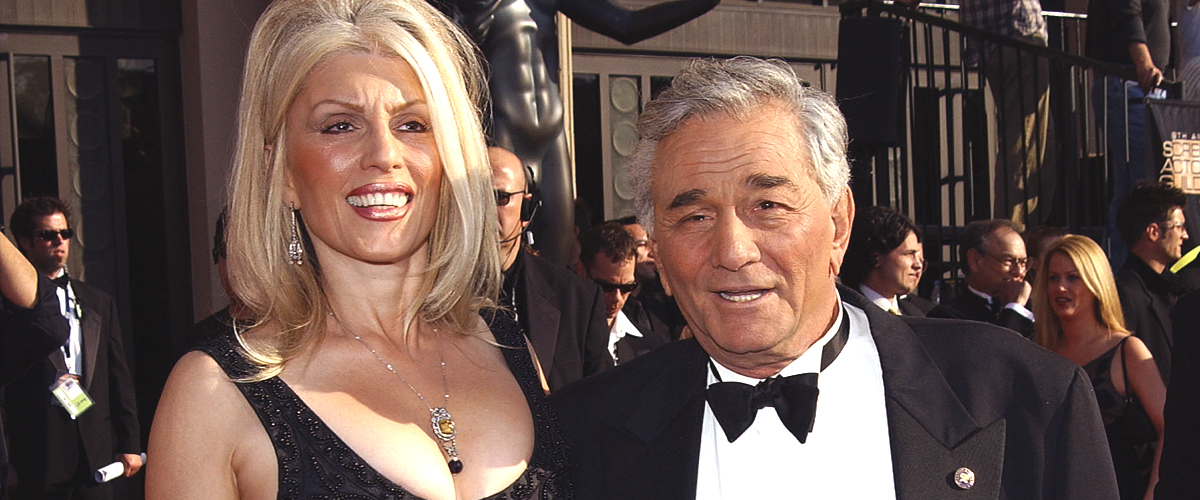 GettyImages
A Glimpse into Late 'Columbo' Star Peter Falk's Marriage to Shera Danese
Peter Falk, the actor who gave life to the iconic detective Columbo on the series of the same name, was married for over three decades to his second wife, Shera Danese. They were together until his death in 2011, and he was "crazy about her."
Peter Falk went down in television story as the disheveled, absent-minded, cigar-smoking detective Lieutenant Columbo in the 70's series of the same name.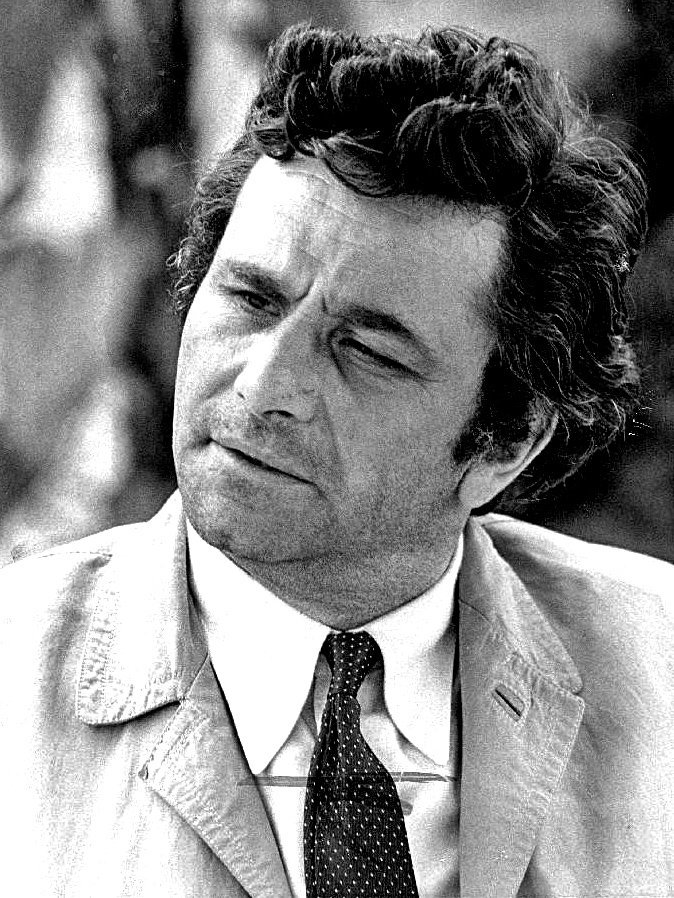 Peter Falk as Columbo in 1973 | Photo: Wikimedia Commons Images
His performance gave the series and the character so much credibility that it has remained a fan-favorite for years and is considered one of the best TV dramas of all time in the U.S.
A small regret
Although Falk loved the character, he had one regret about the series, and it's that he didn't have an on-screen love interest.
Detective Columbo had a wife, and she was often mentioned in the series, but she was never shown.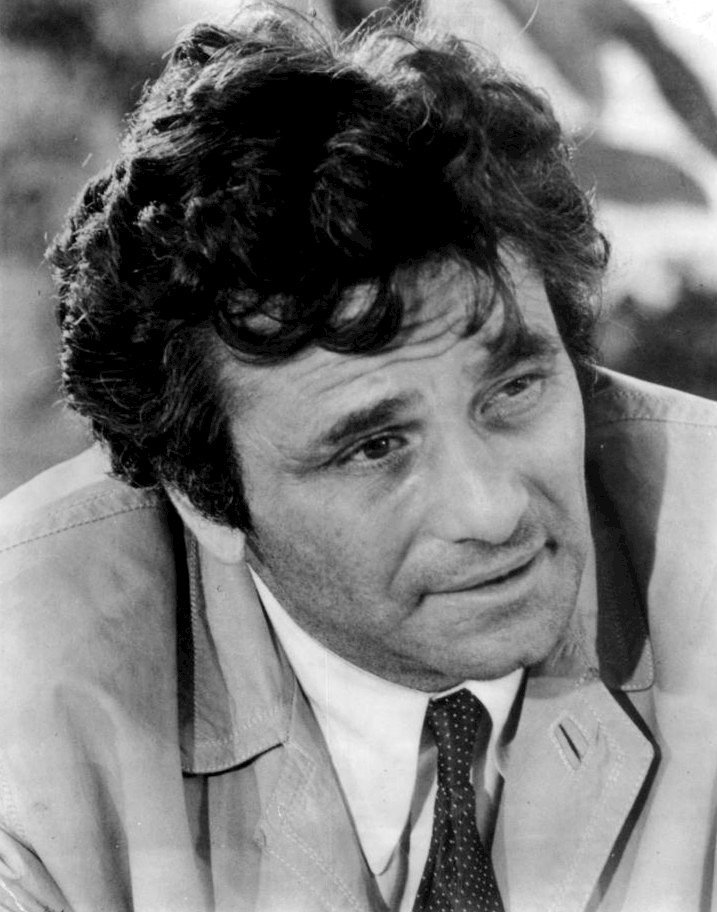 Peter Falk as Columbo in 1973 | Photo: Wikimedia Commons Images
For Falk, that was a problem, considering that his character was as crazy about Mrs. Colombo as Falk was crazy about his real-life wife, Shera Danese.
Here's a glimpse into the actor's marriage to Danese.
A chase for love
Peter Falk married for the first time in 1960 to his college sweetheart, pianist Alyce Mayo. The couple adopted two daughters: Catherine and Jackie, and divorced in 1976 after Falk met Shera Danese.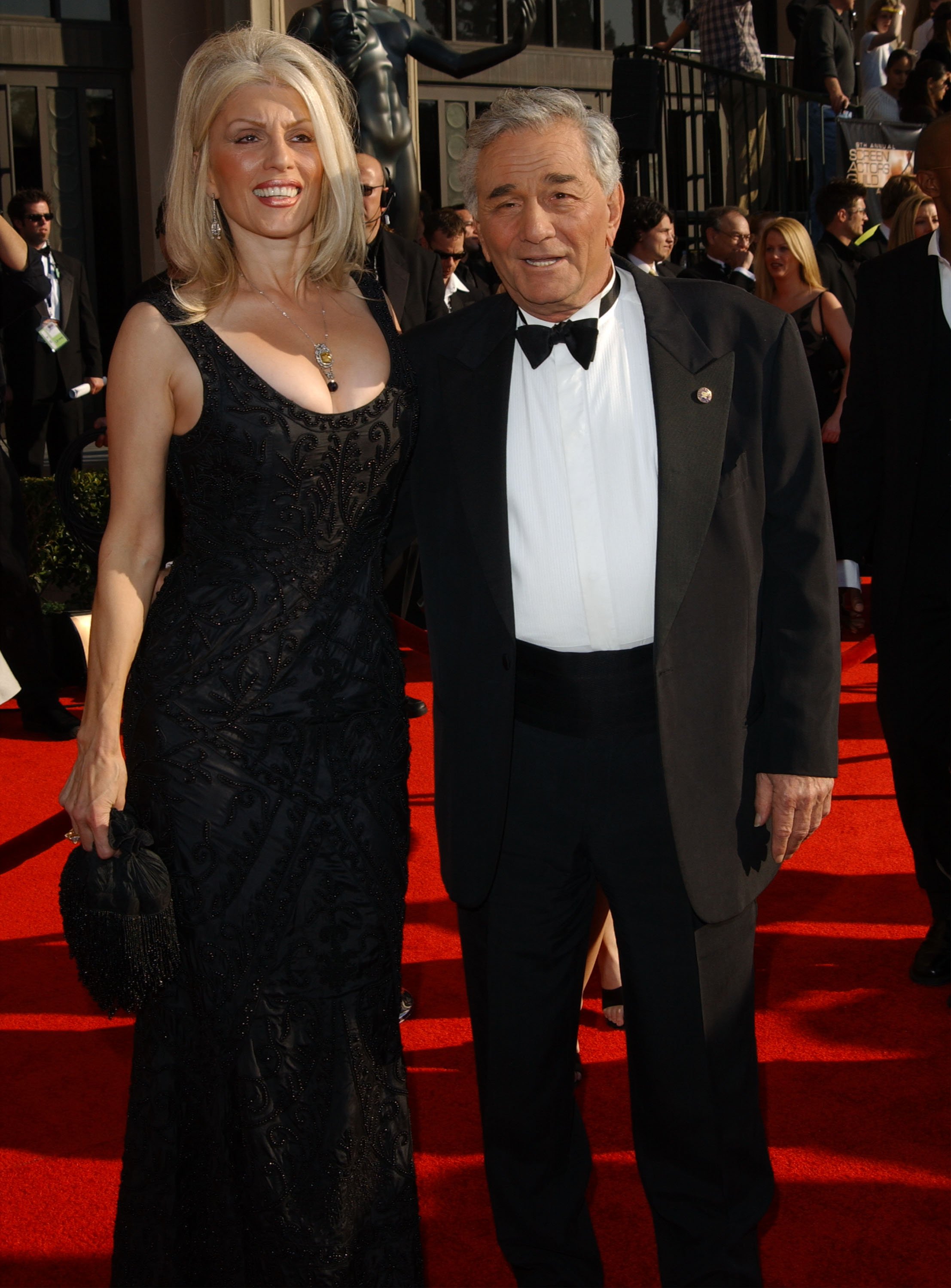 Peter Falk and Shera Danese at the 9th Annual Screen Actors Guild Awards on March 9, 2003 | Photo: GettyImages
According to Shera, Falk was on the set of "Mikey & Nicky" when he caught a glimpse of her in the sidelines and immediately gave her all his attention.
"He saw me walking down the street, and that was it," Danese told the L.A Times.
However, it wasn't love at first sight for Danese, but she admitted to being "taken aback at how cute he looked."
Falk had to chase Danese until she agreed to go out with him, and it didn't take long for the charming star to win Danese's interest.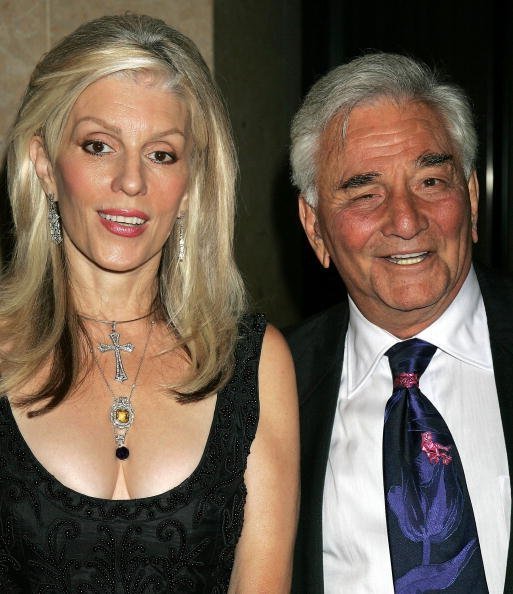 Peter Falk and Shera Danese at the 33rd Annual Vision Awards on June 24, 2006 | Photo: GettyImages
They married a year after Falk divorced Mayo, and were together for 33 years with no kids.
A complicated relationship
Shera and Peter's marriage was filled with ups and downs.
They had several break-ups and reconciliations, and according to Falk's biographers, they were known in Hollywood as the "Fighting Falks."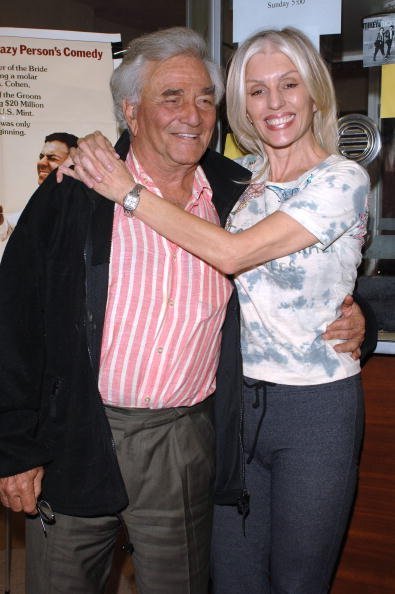 Peter Falk and Shara Denise at the American Cinematheque Tribute To Peter Falk on October 14, 2005 | Photo: GettyImages
Danese confessed that:
"We went through a really hard spell. I don't know why, but we didn't agree on anything. Then, we made concessions; we accepted the bad habits of the other."
Among those concessions was Shera going to parties alone and Peter staying back home, as she explained that: "Peter is really lonely. He loves taking long walks, looking sport or documentary on T.V. He also loves drawing. It is a passion for him. However, I made him his coffee this morning."
Even with two divorce filings, the pair always came back to each other.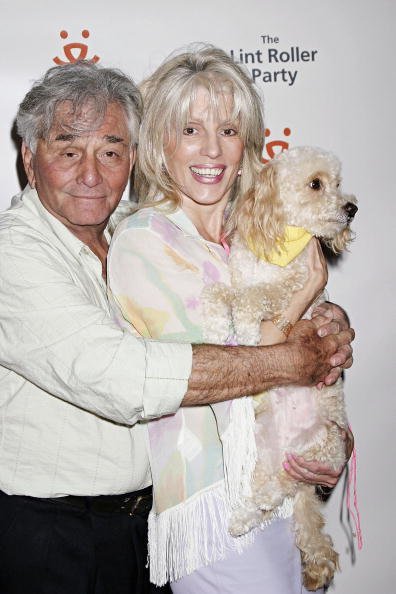 Peter Falk and wife Shera attend The 2004 Annual Lint Roller Party on April 28, 2004 | Photo: GettyImages
In 1991, Danese recalled to People of a time Falk moved into a hotel after a fight but kept coming back home for things like toothbrushes, so she told him he might as well move back.
"She makes me laugh," the actor said of his wife's better attribute. As for what Danese saw in him, she replied: "He has a lot of money."
A chemistry that was brought on-screen
Although Columbo didn't have a love interest in his series, he did share the screen with several women over time.
Shera Danese gave life to different female characters through the series' run. She appeared in six episodes of the show, and although she was never the killer, Danese wanted to try something different on the "Columbo and the Murder of a Rock Star" episode.
She wanted to play the victim, but her husband didn't like the idea.
"I wanted to play the rock star, but he wouldn't let me because she is in bed with some young guy," Danese recalled. "But I am singing her songs. How is that for a twist? She is doing the scenes, and I am doing the singing."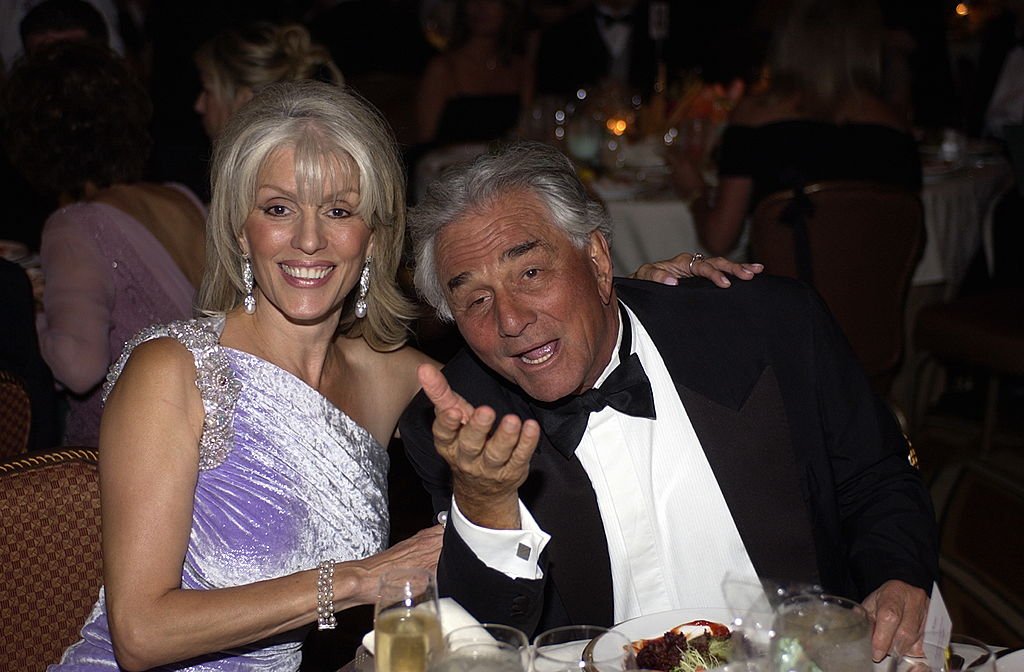 Peter Falk and wife Shera Danese at the 11th Annual St. John's Health Center Caritas Award Gala, on May 21, 2004 | Photo: GettyImages
A family war over Peter's well-being
In 2006, Peter's memory started to fail, and two years later, he showed signs of dementia, possibly caused by Alzheimer's disease.
While Falk's condition kept deteriorating, his daughter Catherine Falk filed a lawsuit against Shera, accusing her of elderly abuse and stating the actress had barred Falk's children from visiting him.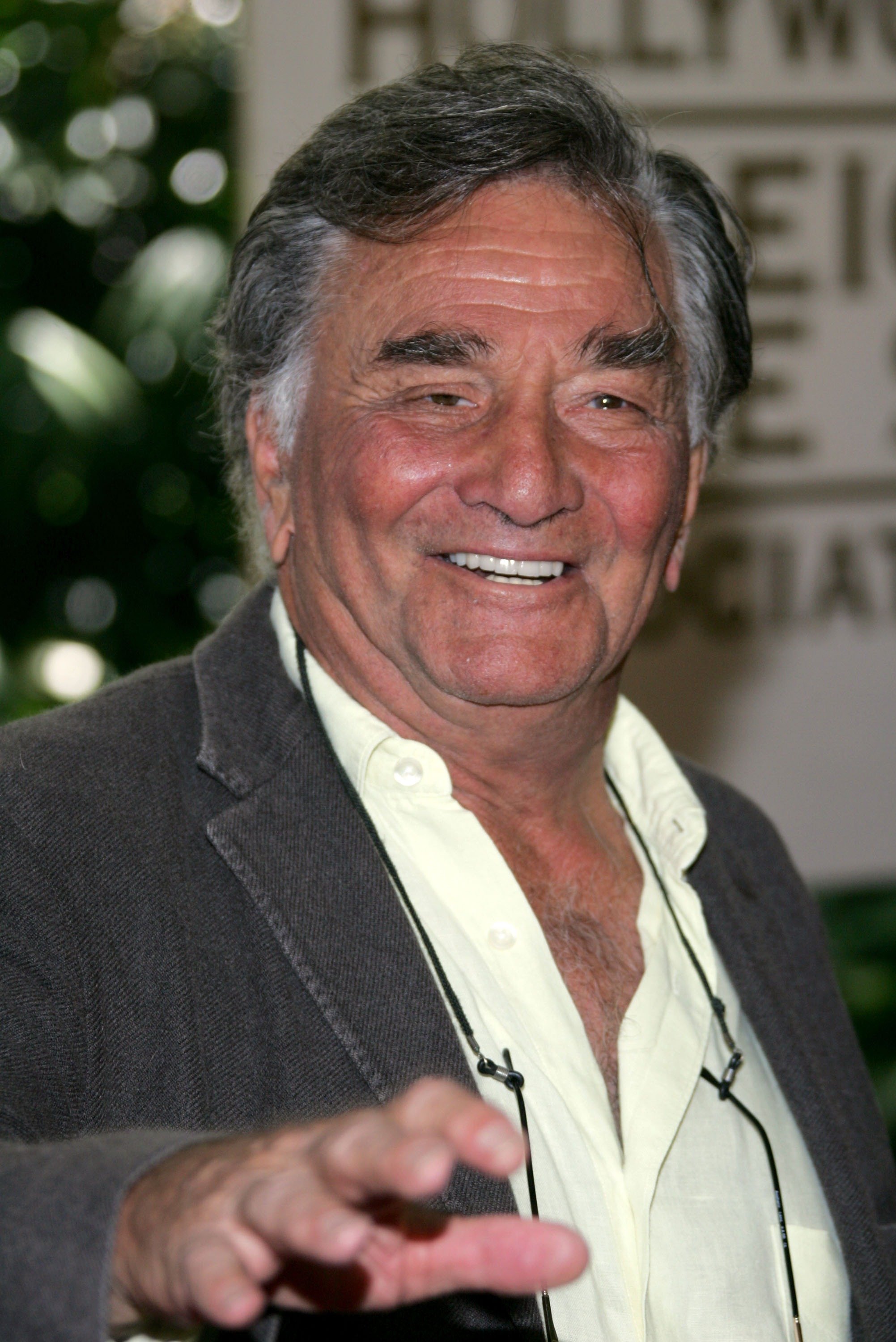 Peter Falk at the 2007 HFPA Installation Luncheon on August 9, 2007 | Photo: GettyImages
After a seven-month legal battle, a judge placed Peter in conservatorship and made Sherra the conservator, ordering her to allow Catherine visits of 30 minutes twice a week.
Still, the relationship between Catherine and her step-mother didn't get better, and when Peter died from complications with pneumonia in 2011, Catherina found out from the media.
Falk left most of his fortune to Shera.
Please fill in your e-mail so we can share with you our top stories!