Kanye West Recalls Moment He Fell in Love with KUWTK's Kim Kardashian
Kanye West opened up about the moment he fell in love with his wife, Kim Kardashian, and it has to do with a magnetic pull.
Kanye West opened up about the moment he fell in love with the reality star and beauty mogul, Kim Kardashian, in the upcoming "E! True Hollywood Story: Kim Kardashian."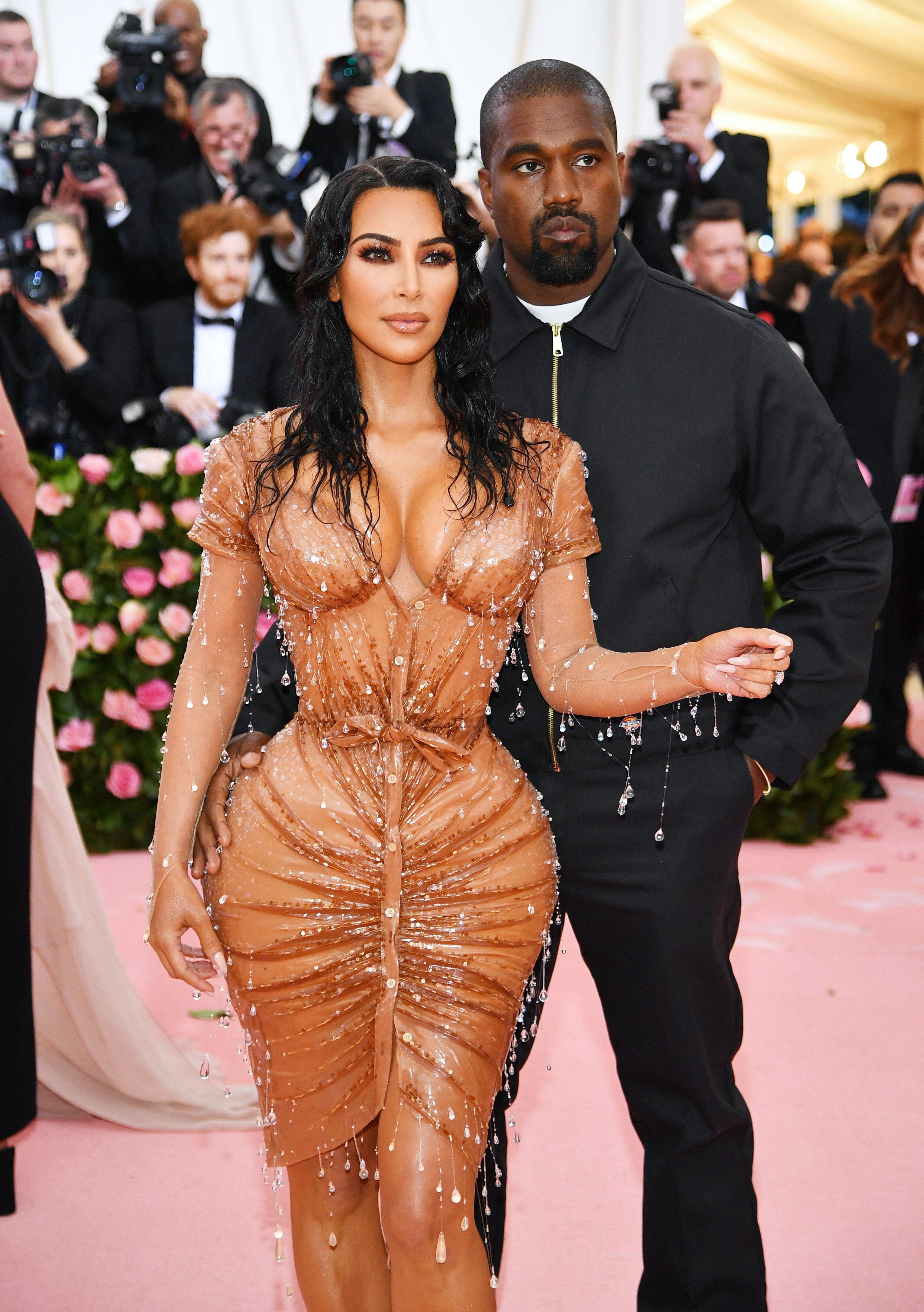 IT WAS A MAGNETIC ATTRACTION
West said about falling in love with Kardashian,
"Anytime I was around her, or saw her; it was a magnetic attraction to this force of energy."
The singer went on to describe his wife as someone kind, pure, happy, loving, brave, courageous, and strong. He made it clear that he loved every aspect of the KKW beauty mogul, and is proud of her achievements. Describing Kardashian as "My wife, my life," West said,
"Kim does have all these potential, and we just began to [discover] the amount of potential and power she has."
WEST WAS ALWAYS INTERESTED IN KARDASHIAN
Kardashian equally spoke on meeting and falling in love with the dad-of-four. She recalled that they met for the first time in 2002, but she was unavailable. The KUWTK star was married to Damon Thomas at the time.
The reality star said they kept on connecting and coming into each other's lives, but their relationship didn't start until 2011 when her 72-day marriage to Kris Humphries ended.
West invited Kardashian for his fashion show in Paris, and afterward, she thought, "Why didn't this happen sooner," adding, "It was just right."
PEOPLE THOUGHT KARDASHIAN WOULD RUIN WEST
Although a lot of people told the "Angels and Demons" singer that the Kimoji creator's reality star status would ruin his musical career, he stayed with her. The two went public with their relationship in 2012, and by 2013, they welcomed their child, North.
That same year, West proposed, and by 2014, the parents-of-four had a destination wedding in Italy. The celebrity couple has three more children, Saint, Chicago, and Psalm, who joined the family in May. 
Before meeting her husband, Kardashian dated several public figures, like the singer, Brandy's brother, Ray J, actor, Nick Cannon, Jessica Simpson's ex, Nick Lachey, Reggie Bush, and Miles Austin.
The reality star believes that every one of those failed relationships brought her to the moment she met West, and the two couldn't be happier that they are with each other.
"E! True Hollywood Story: Kim Kardashian," airs on E! on October 13th by 10 pm ET.