Kim Kardashian West of KUWTK Opens up about Being a Mother of 4
American reality star Kim Kardashian, who is a mother of four, shares that motherhood is very demanding but gives her the very "best feeling in the world."
The new E! True Hollywood Story episode features the world-famous makeup mogul sharing intimate details about what it is like being a mother of four while managing her ever-blossoming career.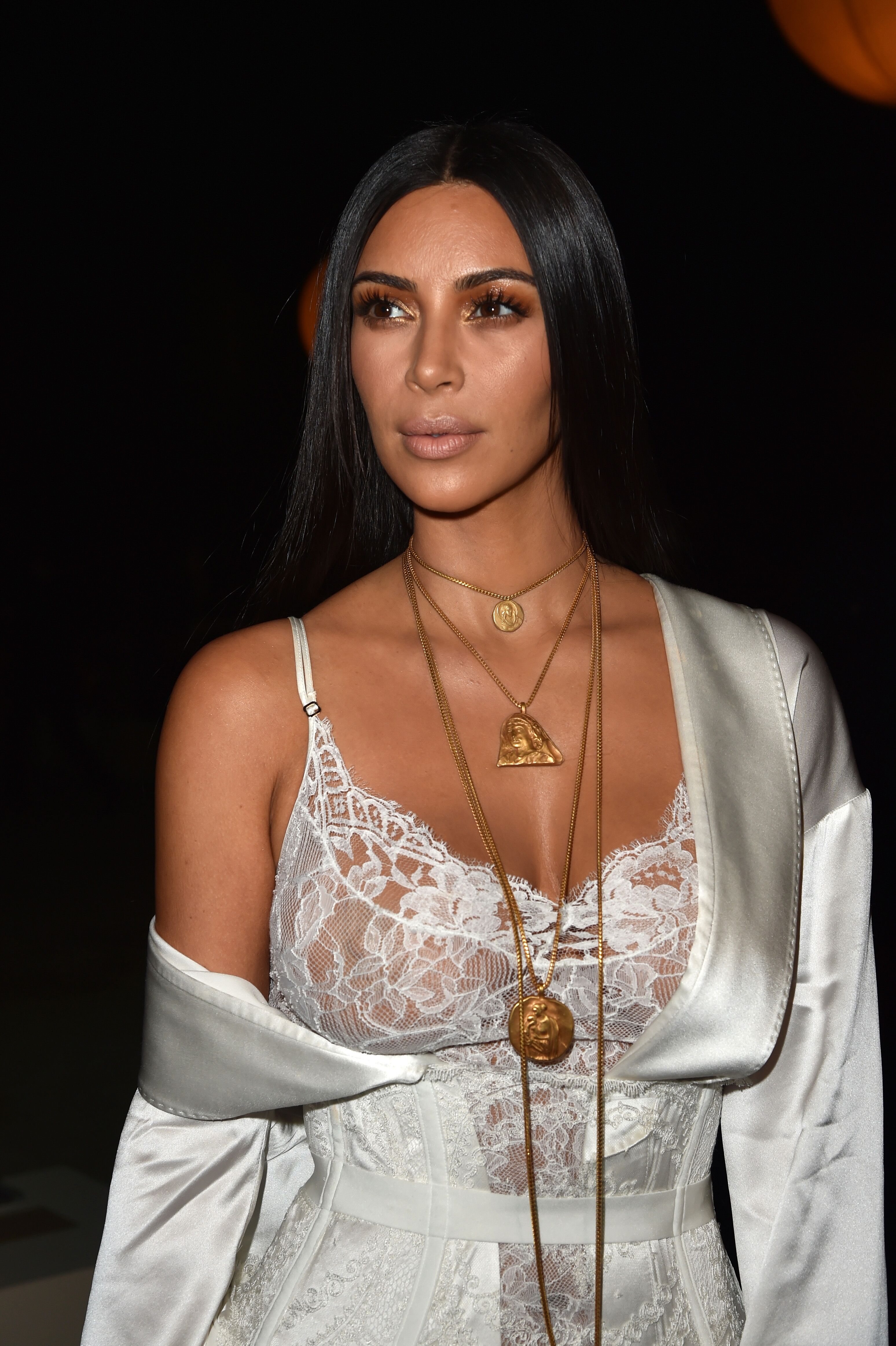 "I JUST LOVE BEING A MOM," KIM SAYS 
The 38-year-old star shares sons Psalm, 4 months, and Saint, 3½ years, plus daughters Chicago, 20 months, and North, 6, with her rapper husband, Kanye West. 
During the interview, the "Keeping up with the Kardashians" star honestly admitted that parenting her brood feels "exhausting" and "grueling" at times but that she still wouldn't change a thing about it. Kim said,
"I just love being a mom. It's exhausting, it's grueling, but it's the best." 
For her, "being a mom is everything" and so makes her accept the challenge and in fact, conquer them quicker.  Kim's elder sister, Kourtney, who is also a mother, was full of praise for her during the interview, explaining that she is very proud of her for being "the mother and sister that she is." 40-year-old Kourtney says,
"She's a businesswoman, travels the world, is a great wife. She's, like, a bad, bossy 'expletive.'" 
WHAT MOMAGER KRIS JENNER THINKS OF KIM'S PARENTING 
Kris Jenner, who is the proud matriarch of the famous Kardashian family, was no less proud of Kim. She disclosed that following her marriage to Kanye, Kim displayed great skills by being able to manage her family as it grew alongside her career. The Kardashian-Jenner momager said,
"Her world went from being herself and her work and her friends and her family to her daughter."
She further explained that as the Kardashian-West brood continued to grow, Kim was able to accord time to each one and efficiently parent them. Kris explained,
"She really puts them before herself." 
BABY PSALM "HELPS" BRING THE KARDASHIAN-WEST CHILDREN TOGETHER 
It was only last month that Kim had lovingly explained that her youngest baby, son Psalm "has helped" all of his big siblings "come together," to the point where "now everyone gets along."
The star said in an exclusive interview with PEOPLE:
"Everyone loves each other. Everyone is helpful. And everyone loves him. Like, obsessed with him."
Although Kim continues to revel in motherhood, she has shared that "4 is all I can handle," and so doesn't plan to birth any more kids.