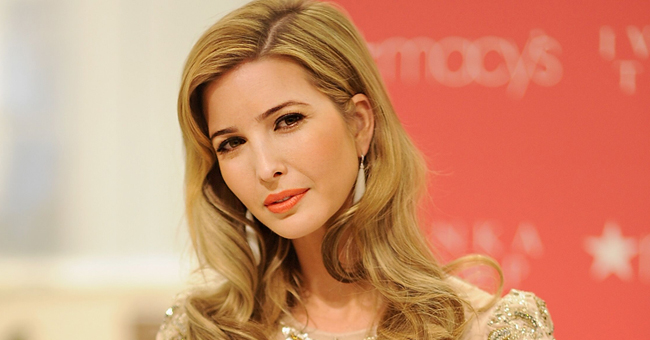 GettyImages
Ivanka Trump Shares Sweet Photo of Her Three Children Fast Asleep in Their Beds
President Trump's daughter shows off an adorable bedroom photo of her kids all perfectly tucked in for a good night sleep.
Ivanka shows off her beautiful children sleeping in their bedroom, in an Instagram post, she captioned, "that's a wrap!"
The post shows the three kids in two different beds, with their heads resting perfectly on their respective pillows. Their bodies were also covered in white duvets.
One of her sons is seen in one of the beds while his siblings sleep on the other one. Apart from the beds and the regular painting in the kids' room, a brown shelf can be seen with a black lamp sitting on it.
Ivanka shares three children with her husband, Jared Kushner. The mother of three is fond of her kids and often shares updates of them on social media.
Ivanka, alongside Lara, her sister-in-law, recently stormed social media with photos of them separately visiting fruit plantations over the weekend.
The 37-year-old first daughter shared on Instagram a cute picture of her first son, 3-year-old Theodore being held up by her and pointing at an apple she wants him to pick.
Lara also shared a couple of pictures from her outing as she began with a photo of herself and son, Luke, in her arms as they both pose beside Emily, (Lara's friend,) who joined in on the visit.
Little Luke is seen in the photo holding two apples as he walks through a patch of pumpkin.
Despite being saddled with a lot of responsibilities, she doesn't seem to let any of that get in her way of taking care of her children. During an interview with "People," she revealed:
"I want my children to see me first every morning, so I wake up at 5 and make sure to shower and exercise before they get up."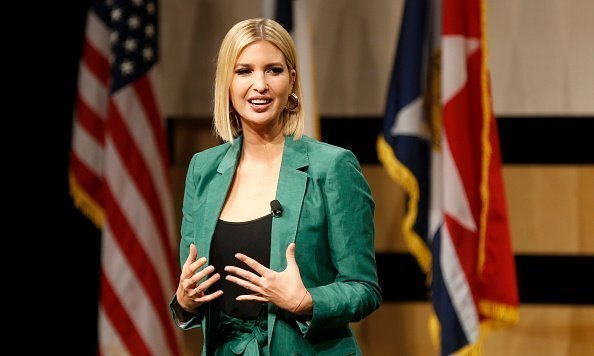 Ivanka Trump speaks before the signing of the White Houses Pledge To Americas Workers at El Centro community college | Photo: Getty Images
Ivanka recently released a book, "Women Who Work: Rewriting the Rules for Success," and she revealed a huge chunk of the book earnings would be donated to charity.
Apart from the kids and other daily tasks she needs to carry out, Ivanka revealed during her father's campaign that she doesn't find working at home delightful.
Please fill in your e-mail so we can share with you our top stories!