Gwen Stefani Shares Funny Video with Blake Shelton & Other 'Voice' Coaches after News of Nick Jonas Joining the Show
Amid Stefani's exit from "The Voice," the fierce and fun-loving woman, shares a funny video of her making a video call with her co-workers where her boyfriend Blake butts in and causes the whole group to disperse.
Season 17 of "The Voice" singing competition is in full swing on NBC, and Gwen is also moonlighting on Wednesdays and weekends at her maximum-glam "Just a Girl" concert residency in Las Vegas.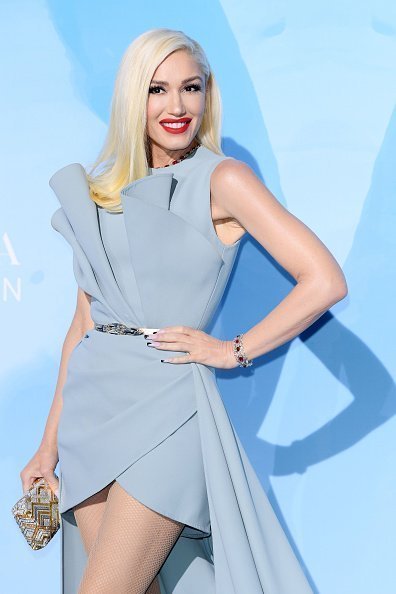 "Like training for a marathon," as she puts it—and doing it in platform heels, no doubt, Gwen has had a swell time coaching on "The Voice," but her time on the TV Show is coming to an end. 
She will not be returning to coach for season 18 of "The Voice" as she intends to focus on the final dates of her "Just a Girl" Las Vegas residency at Planet Hollywood's Zappos Theatre in February and May 2020.
This news of her exit, however, came after her replacement, Nick Jonas was revealed to be a new coach on the singing competition series. Jonas told Ellen DeGeneres on her eponymous talk show this week that he is "so excited" to join the coaches.
For now, Gwen will continue coaching throughout the current Season 17, and then Nick will join in Season 18 in spring 2020. In between all these, Gwen has taken to social media to share a few posts promoting her on-going season.
In one of her posts, she shared an "awkward moment" when her boyfriend and fellow coach Blake Shelton tried to get in on her bonding session with coaches John Legend and Kelly Clarkson. 
In the funny video Gwen shared on Instagram, Clarkson video chats her to "say hey." Soon, Clarkson adds Legend to the call so that all three are talking away. Stefani tells her co-workers,
"I feel like I'm totally bonding with you guys! This is awesome."
But as soon as Blake shows up to see who she is bonding with, they disperse and call him clingy, leaving him standing there.
Gwen Stefani still hasn't said anything concerning her impending exit from the reality show, "The Voice," but her fans would definitely miss her when she finally leaves.