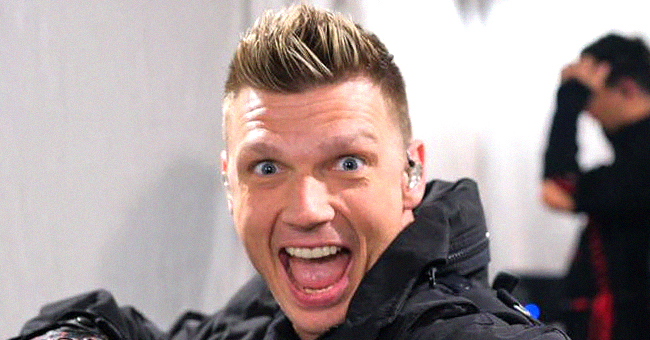 facebook.com/NickCarter
Nick Carter of Backstreet Boys Reveals Newborn Daughter's Name in a Sweet Instagram Post
Musician and member of the popular musical boy band, "Backstreet Boys," Nick Carter made a lovely post on his Instagram page, paying tribute to his wife after the delivery of their baby girl, and went on to reveal the name of the newborn.
Nick Carter, 39, is feeling very grateful following the delivery of his daughter. The singer took to Instagram to pen a lovely message for his wife, who has suffered the heartbreak of multiple miscarriages, while also going on to reveal the identity of their baby girl.
SAOIRSE IS HER NAME
Nick Carter posted a picture of himself, his wife, Lauren Kitt, and their cute baby daughter, while they were together at the hospital.
The father of two and his wife were wearing hospital caps, as she cuddled their newborn baby, while the musician kissed her deeply on the forehead.
He went on to highlight how they both went through the ups and downs of pregnancy, hoping that they would have this beautiful moment to celebrate.
The "Backstreet Boys" member also narrated how his wife had asked what he wanted as a birthday gift; a question he replied "nothing" to, though deep down, he knew what he wanted.
That wish took its first steps at becoming a reality when his wife was confirmed pregnant again in January. He went on to thank his wife for giving him the love, life, and family he always wanted, and ended by describing her as a warrior, and professing his love for her.
LAUREN KITT REACTS TO HER HUSBAND'S POST
Nick Carter's wife reacted to the post with a funny comment. In her comment, the nursing mother wrote:
"I can't even get through this post going back to breastfeeding."
LAUREN'S HISTORY OF MISCARRIAGES
Nick Carter's post is understandable considering him and his wife's many battles with miscarriages. The mother of two lost a pregnancy in 2015 before giving birth to her 3-year-old son, Odin.
She then went on to suffer another miscarriage last year, before becoming pregnant for Saoirse in January. The birth of their baby girl is understandably a reason for the couple to celebrate.
NICK CARTER INVOLVED IN FAMILY DRAMA
Though the father of two has so much to celebrate, he was in the news recently after him, and his sister, Angel, filed for a restraining order against their 31-year-old brother, Aaron.
The singer alleged that Aaron threatened his wife, Lauren. Aaron, however, tweeted a message, which he later deleted.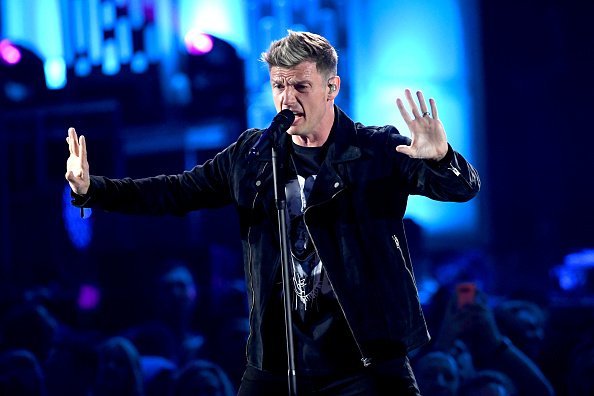 Nick Carter at the 2019 iHeartRadio Music Festival at T-Mobile Arena | Photo: Getty Images
In the tweet, he tried to make amends with his brother, claiming he said things he didn't mean to say due to Nick's absence in his life. He added that he loved his family and wanted peace and love for everybody.
Please fill in your e-mail so we can share with you our top stories!